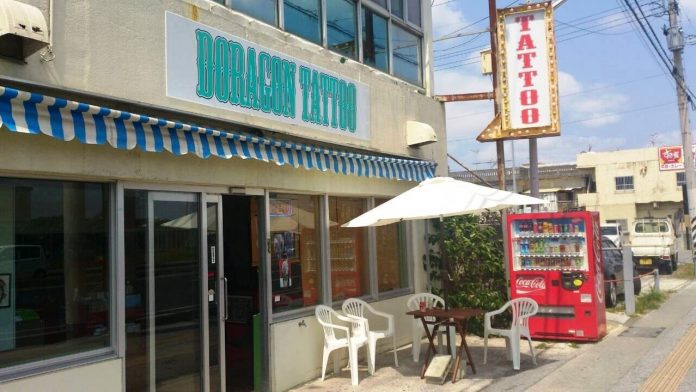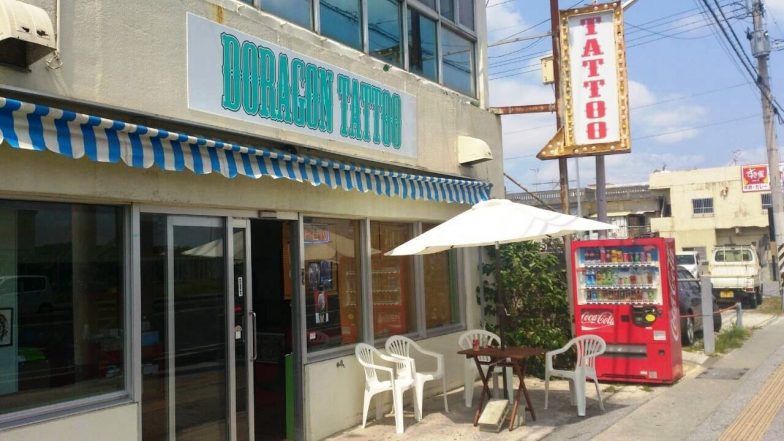 CONTRIBUTED BY KELSEY FEENEY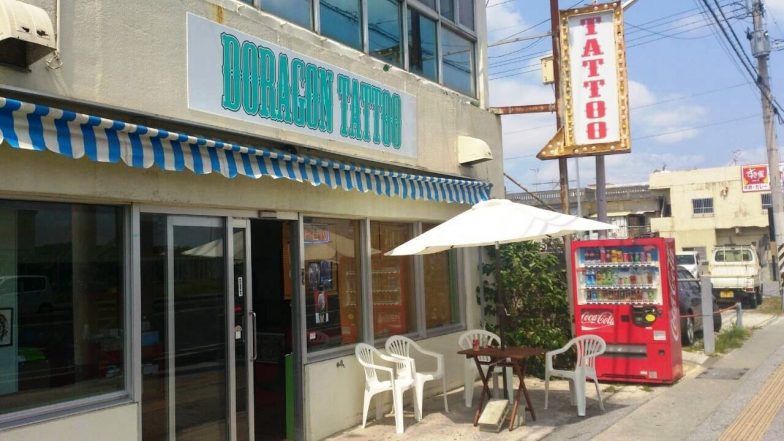 Are you thinking about inking? With so many tattoo shops here on Okinawa, it can be hard to decide which one to choose! Many points factor in when choosing a tattoo studio, such as quality of work, price, and availability. But what if you were able to find a tattoo studio that had all of those qualities? I did, and that studio is Dragon Tattoo!
Located right outside of Foster's commissary gate, Dragon Tattoo is a newer tattoo studio with a few talented artists ready to help make your idea a beautiful, permanent piece of art. Hiroki is the owner and lead tattoo artist and is very skilled in a wide variety of tattoo styles such as Japanese traditional, American traditional, and cover-ups. He has traveled the world tattooing, and has most recently been tattooing in Paraguay, South America. There are also two other artists currently at Dragon Tattoo that are very good as well and are usually available to take walk-ins. There are several other staff members there to assist, and they do have English speaking staff available as well.
All though the shop is small, it is very clean and professional-looking. When I went there, the artist took me into their sterilization room before beginning and walked me through the sterilization process to ensure I was getting a clean, sterile tattoo. I thought the prices were very reasonable as well, ranging from $40-$60 an hour.
If you are looking for a permanent souvenir to take back from Okinawa, I highly recommend Dragon Tattoo. You will be at ease knowing you're in clean, artistic, professional hands! You  can check out some if Hiroki's work at the Facebook page listed below.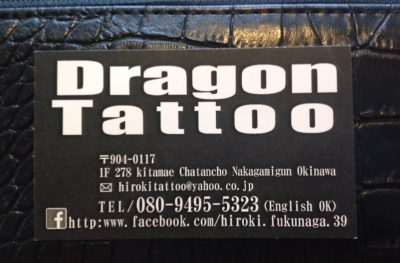 Directions: Dragon Tattoo is located directly outside of Camp Foster's Commissary Gate.
Address: 1F 278 Kitamae Chatancho Nakagamigun Okinawa 904-0117
Hours: Daily 11:00 a.m. – 11:00 p.m.
Payment: Yen and U.S. Dollar only
Phone: 098-955-2291 or 080-9495-5323
E-mail: hirokitattoo@yahoo.co.jp
Facebook: Dragon Tattoo