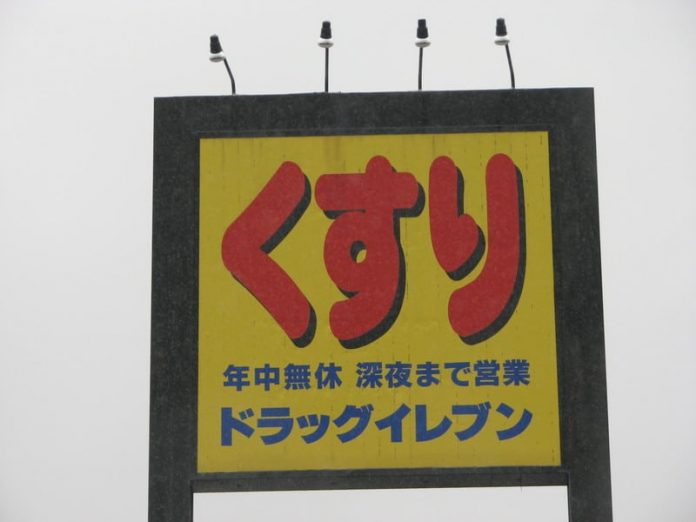 CONTRIBUTED BY KAHO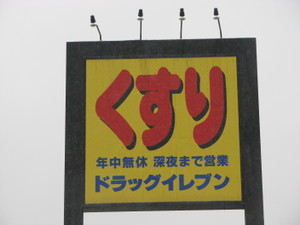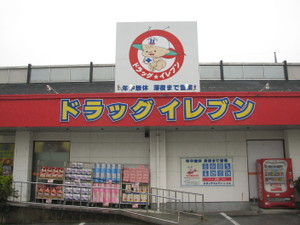 This Drug Eleven (pronounced "doraggu irebun" in Japanese) is located on Highway 23 right by the A&W near Kadena Gate 5.  In Japanese, drug or medicine is "kusuri".  The first picture shows how it is spelled in Japanese letter (hiragana).  This store is equivalent to Walgreens or CVS in the States.  I like this Drug Eleven store since it has discount prices.  It also has a good selection of different items such as cosmetics and baby items.  Another attraction of this place is that it has a 100 yen items section.  The hundred yen section is small, but it is fun to check out what they have and it comes in handy sometimes.
Since it is a drug store, Japanese over-the-counter medicine is available.  I use this herbal Chinese medicine called "kakkonto" when I feel like I'm coming down with something or have a headache.  I like Kakkonto better than regular pain killer just because it is made of herbs.  Pregnant women or women who are nursing are allowed to take "kakkonto", so it helped me many times in times I really needed it during my pregnancy and while I nurse.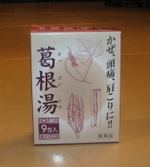 I also like to buy Japanese sunscreen for babies and kids, Japanese diapers, cosmetics such as eye shadow and eye liner, etc., so I go to Drug Eleven or some other drug stores when I buy these items.
Drug Eleven on Highway 23 takes a credit card, so it is convenient if you don't have Japanese yen on you.
Directions from Highway 58
From Kadena Gate 1: Drive south.  At the stoplight for the junction of Highway 58 and 23, turn left to get onto Highway 23.    Drive for about 5 minutes and this store will be on your left before A&W.
From Lester: Drive north.  At the stoplight for the junction of Highway 58 and 23, turn right to get onto Highway 23.  The rest is the same as above.