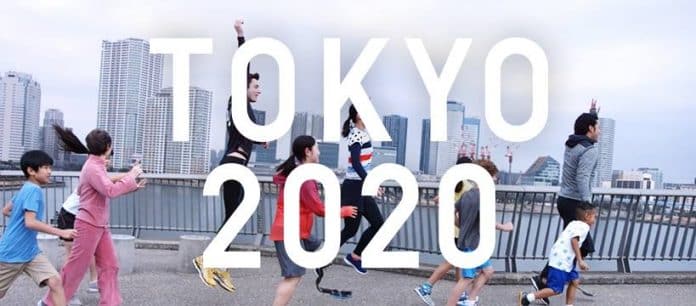 Early Guide To The 2020 Olympics In Tokyo
As we transition into 2019 it suddenly feels like the Tokyo Olympics will be here before we know it. Set to occur during the summer of 2020, the event will bring the world's biggest sporting event back to Asia for the first time since 2008, when Beijing hosted, and it's sure to be a spectacle. In addition to showcasing the best athletes in the world, the Olympics are perhaps first and foremost cultural displays. They lead cities to evolve, nations to show off, and countless visitors to experience a place they've never been before.
Tokyo was selected as the host city in September of 2013, beating out Istanbul as the runner-up and Madrid, which actually tied with Istanbul in the initial three-way vote. Immediately thereafter, Tokyo's own government designated 400 billion yen to prepare for the games, to say nothing of the private investment and national investment that will take place between now and July of 2020, when the games will officially begin.
When that time comes, Okinawa will have been intimately involved despite being over 2,000 kilometers from the host city. This is because the Olympic torch relay – a tradition that sees a sacred flame paraded through the host nation – will begin in Okinawa, just as it did in the 1964 Tokyo Olympics. That alone will be a special moment, and will start the festivities of the Olympic process.
As for the event itself, only time will tell just how magnificent it will be. But these are some questions that will be on our minds in advance of the 2020 Games….
What Will The Olympic Village Be Like?
The Olympic Village is an almost mythical concept to most of us, but it comes to define each Olympic Games in a way. Built to house the athletes for the duration of the event, they can transform parts of a city, and we tend to get a feel for them from television broadcasts. Tokyo's Olympic Village has been planned with great ambition, and is intended to remain standing to be converted to condo space following the Games. It will be a thrill to see how it all turns out.
What Will Tokyo Put Together For The Opening Ceremonies?
The opening ceremonies at the Olympics are an incredible tradition, and give each host nation and city a unique opportunity to put on a show for the whole world to see. Typically there is some combination of theatricality and culture on display, and there's little doubt Tokyo will thrive in creating a showcase. The question will be if the city can outdo Beijing, which famously put on an extraordinary show even as opening ceremonies go.
Which Sports Will Be Most Popular?
The most popular sports in Japan are traditionally baseball, football, sumo and martial arts, but it will be interesting to see which non-traditional sports make the most impact with the local fans. For instance, will having American basketball players on the island draw a crowd to the gyms? Will swimming be as big of a draw as it so often is at the Olympics despite not being a sport of note in Japan in general? We'll be curious to see where the biggest crowds are.
Will Japan Allow Betting?
This is actually a fairly significant question giving the potential revenue at stake. Betting in Japan is something of a grey area, with some activities allowed and others forbidden. But with foreign visitors coming and so many sports going on, will Japan allow it for the Olympics? If so, the digital infrastructure is already in place internationally. Betting sites that are based in the UK provide odds and activity to much fo the world, and these and others like them could be accessed from Tokyo, provided they're allowed by law. If this ends up being the case, it will give fans yet another way to enjoy the action.
Will The New Sports Thrive?
The International Olympic Committee is adding five sports to the program for the Tokyo games: baseball/softball, karate, skateboarding, sports climbing, and surfing. Two additions in particular, baseball and karate, do not seem like accidents in that they were timed to be introduced in a country that adores and practices both. They will likely be popular right off the bat. It will also be fascinating though to see if other brand new Olympic sports are able to thrive in an increasingly crowded program.
Will Okinawa See More Tourists?
There's really no way to measure this far out what kind of tourism impact we should expect in Okinawa. As mentioned, the island is quite far from Tokyo (which locals of course know, but many international visitors may be surprised to learn). However, it also seems reasonably likely that many traveling from around the world will use the trip to see more of Japan rather than just Tokyo and a few sporting events. Again, only time will tell!