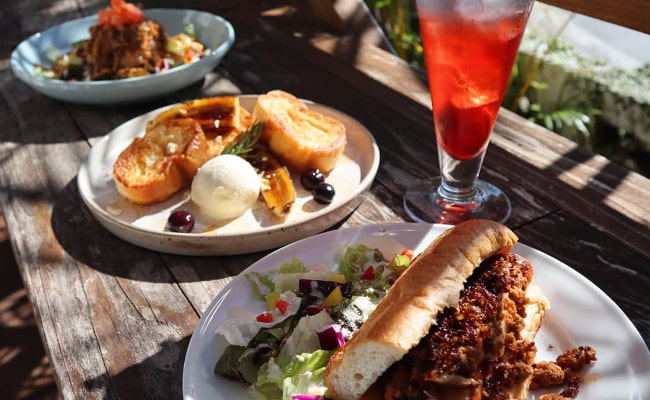 CONTRIBUTED BY JEN PRESTON
Fear not, I have several little travelers out there gathering intel and photographing the finest travel spots in Asia.  There will be lots of adventures to report in weeks to come.
Meanwhile, cooped up on this island, I've been thinking a lot about travel.
I'm sure most of you have read, or at least heard of, the best-selling book EAT, PRAY, LOVE.  While I tend to think of the book itself as a tad overrated, I do really like the premise. It is the memoir of a recent divorcee who travels to rediscover herself.  She goes to Italy to learn how to find pleasure (hence the 'eat' part – I mean is there a greater pleasure?  I think not); India to learn how to 'pray' and Indonesia to learn how to 'love.'  It started me thinking about travel and what it does for the soul.  I mean, why even bother travel?  It's expensive and unpredictable at times.  You have to use up all that vacation time, and tap into that sometimes meager savings account.  Why not just get a massage every other week (as great as THAT would be)? Save up the money for some new furniture? Spend the money on a flat screen to watch other people's adventures?
Why do we travel?
Varying travel destinations come with certain expectations. Want history? you go to Rome.  Want a tan? you go to Baja, Mexico. Can't pry the Playstation controller from little Johnny's fingertips?  It's camping time.  Surely, you COULD go to Paris, and skip the Louvre in lieu of Euro Disney, and eat nothing but Chinese food (like certain family members of mine who shall remain nameless.) But why would you choose Paris?  There is a REASON you pick a destination.
Choosing a travel spot a couple years ago, my mom declared she was done with "working" vacations.  By that, she meant the kind where you hoof around all day, absorbing the culture and sign up for every tour offered.  Sometimes, you need a vacation from that vacation. Her favorite way to spend time these days is 5 days on a terrycloth chaise lounge at the One&Only Palmilla in Mexico. She has earned the right to flop on a towel and nurse a tan on her days off.
I, however, am still in that exploring phase of travel.  We have only 2 years left here in Asia, and I hate the thought of missing something.  And yet, we still have jobs to do, and a less-than-endless stream of funds.  We took a great, but wet camping trip to the north of the Island earlier this year, but with the current curfew restrictions, we can't even do that anymore. We couldn't even spend a night in a hotel when we got married the other day. (There are some pretty amazing hotels on this island, which I hope to report on soon). Hopefully, the restrictions will be lifted soon, and we can at least explore the island overnite like adults. It's not like we can get off Okinawa more than a few times a year. So what to do?
It's time to reorder my travel priorities in accordance with my funds and my husband's leave time.  Here's what I want. The artist in me needs to be inspired.  I can be inspired by nature, or by culture.  I want amazing food.  Blogworthy meals.  Meals that will stay with me whenever I think of the trip. I remember being in St. Tropez thinking "people actually LIVE this way?"    I want to stroll the alleyways and happen upon fabulous little shops and cafes. I want to experience places so unique that I question the way I live in my own little world.
Where have you always wondered about, but never quite gotten there?  What are you looking for in your travels?  Are you looking for a respite, or for an adventure? Do you ever travel with just the girls or just the guys? Is your itinerary packed with spa visits or rock climbing equipment? Is travel even an important part of your life, or do you prefer to read about other's adventures?  In fact, share your favorite travel adventure books with me… until I can move around on this island, I'm going to need to let my mind roam free….