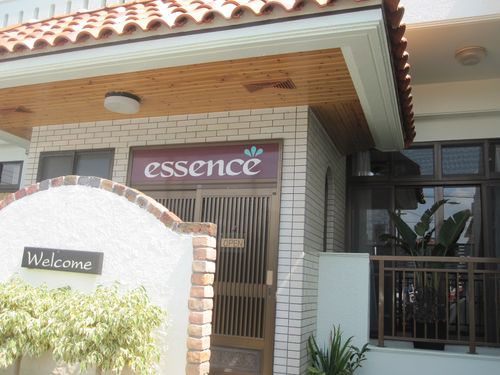 CONTRIBUTED BY MONETTE EAMES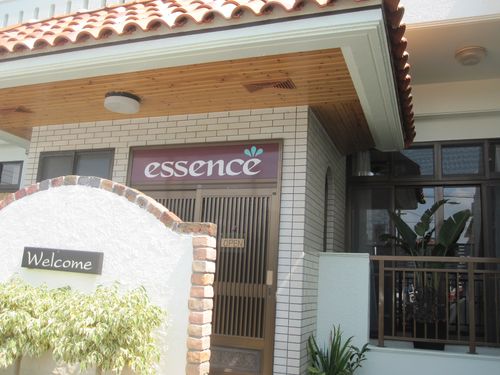 I may have found my "Heaven on Earth" in the Camp McTureous/Courtney area amidst the cow farms, cabbage patches, and goya fields.  There are some who never venture out this way, but this may be a reason to.  I went to Essence today for a much needed massage.
I have been to many massages in my semi-long lifetime.  This massage, however was different.  I was in total euphoria.  In fact after the massage, I got up and felt a bit dizzy.  The massage really took me away!  I don't know what it was.
Was it the body oil selections?  Or maybe they were magical potions.  After all, the choices were: Happy, Sleeping, Beauty, and Refresh.  I decided I did not need Happy, because I had guests watching my boys for an hour-and-a-half. Sleeping, nope.  Didn't need that one, because I had been sleeping in every morning since we had our Japanese Spring Break the past week.  Then there was Beauty, but that really comes from within.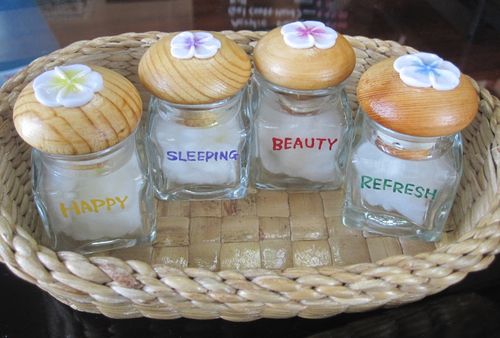 Last, I picked up the potion called Refresh and took a whiff. That's exactly what I needed — especially after our eight hour staff meeting the day before.
And if it wasn't the potions, maybe it was the Hawaiian music that was softly playing complemented by birds chirping outside.  Hmm… maybe it was the disposable underwear?  Whatever it was, I can't wait for my next massage. Maybe, next time, I'll do the pedicure, manicure, and hot stones.
Drop whatever you're doing and head on over to the Camp McTureous/Courtney side of Okinawa.  You won't be sorry.
Directions:  From Camp McTureous, turn right;  take a left at the Lawson's light and drive 0.8 km. You will pass J Park Pachinko and the car lot.  Family Mart will be on your left and Essence will be on your right.
Hours:  10:00- 19:00 Monday-Saturday, Closed Sunday

Phone:  080-3980-0780

Payment:  They accept Yen and US dollars.  No credit cards.
Menu:  Click image for larger view with prices