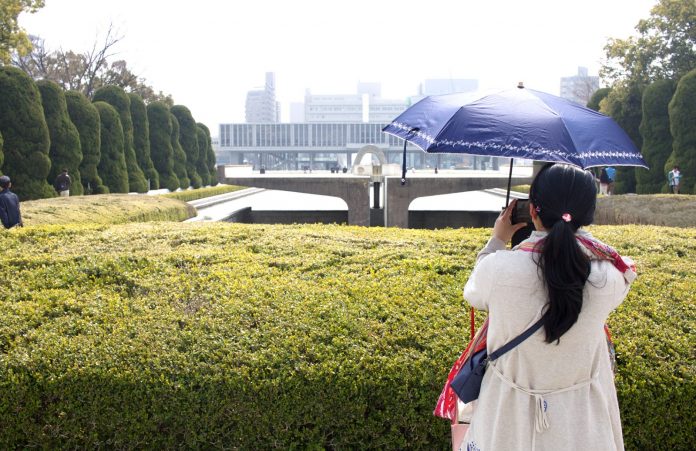 CONTRIBUTED BY KASSIE ODRISCOLL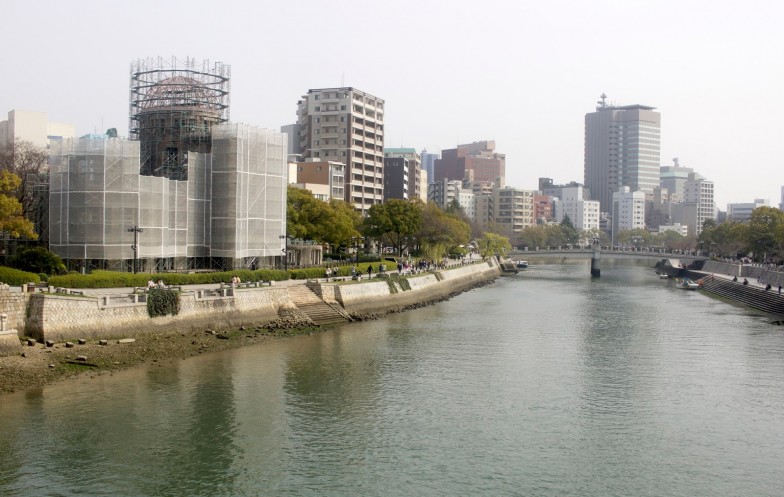 After a failed attempt to Space-A to Iwakuni, we finally made it to Hiroshima. We had one last ferry to take before we made it to our accommodations on Etajima, but we were here! Thankfully, we didn't have trouble making it onto the boat or getting to our house, which that has everything to do with Rikki and his friend, Yohei, who answered all of my frantic phone calls and picked us up at the ferry port… with beer!
Yohei gave us a tour of the house, showing us where we would be sleeping and the cool bathroom that plays music when you turn the light on. Then, he set out to start a bonfire for us. It was exactly what we needed after such a long day and we loved every minute of it. He told us interesting stories about his life and about Hiroshima while we drank beer and listened to music. Bliss!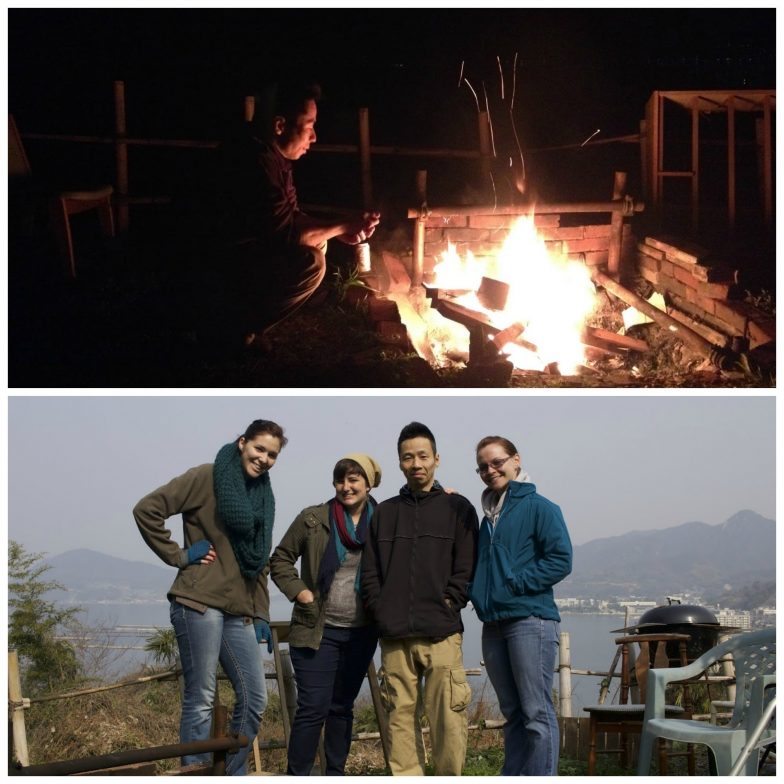 The next morning, Kacey and I went on a short walk around the area to catch a glimpse of everything during the day. We knew we had to have a beautiful view and we were definitely right! The rows that you see in the water are for harvesting oysters! Sugoi! (<< "so cool" in Japanese)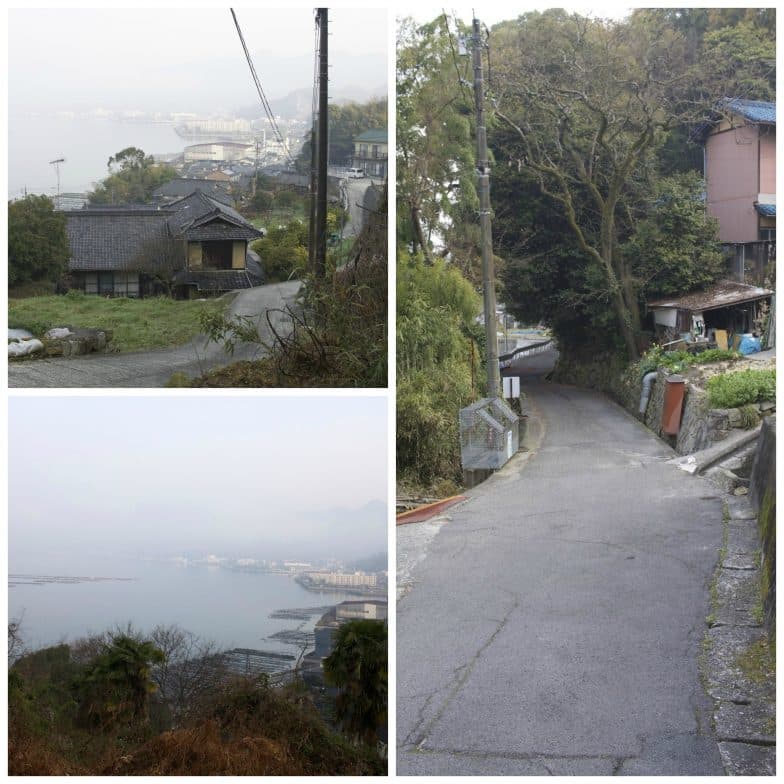 The area reminds me a lot of Okinawa because it's rural and small. The roads are narrow and the people seem friendly, keeping in line with Oki. Etajima is much smaller, but I think it has plenty to offer and you're only a short ferry ride away from the city! The house itself is very old, but has a certain charm to it. If you're looking for a "getaway" without any bells and whistles this place is for you. After looking around, Yohei took a photo with us and gave us a ride to the port. He even waited until we boarded the ferry before he left. So nice!
When we made it back to Hiroshima, we headed to our next guesthouse, K's House Hiroshima. Kacey booked it last minute after we realized how long it took to get to Etajima and I was so grateful! I kind of (read: totalllyyyy) dropped the ball on this trip, regarding accommodations, and she bailed me out this time around.
It was a beautiful day so we just started walking around to explore with plans to make it to Peace Memorial Park with some shopping and food in the mix. This is where I should note that Hiroshima has a great travel magazine, Get Hiroshima, that comes with an awesome map and reviews of shopping and restaurants. It's like Okinawa Hai in print…. and about Hiroshima. Ha!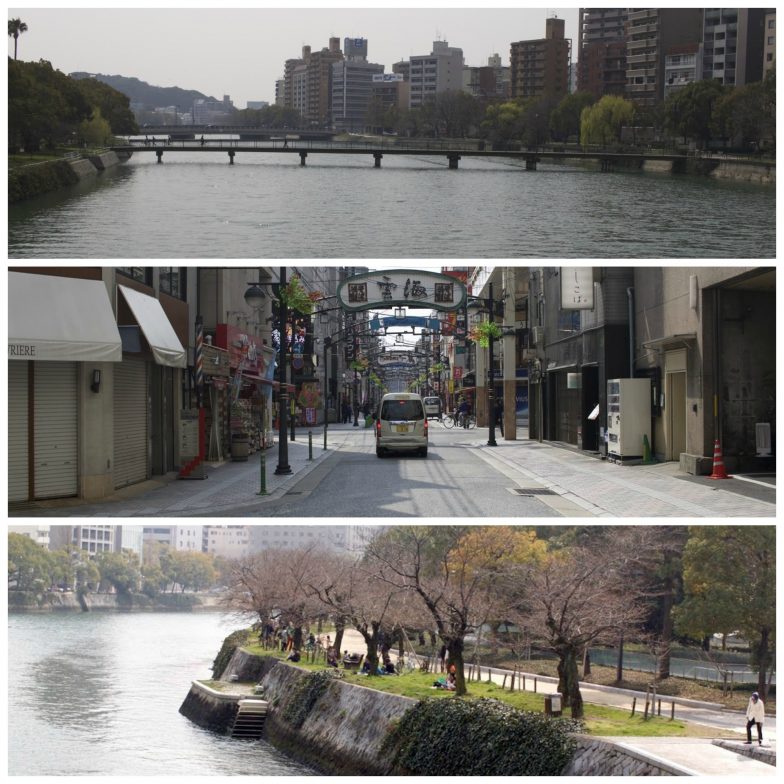 Peace Memorial Park is really beautiful. All three of us loved how it was both a memorial and a functioning park. There were people enjoying a picnic lunch, playing soccer, and walking their dogs. It made for an interesting dynamic – it was a mixture of pure joy and pure sadness.
The museum itself is solemn, as expected, and eye opening. To be perfectly honest, I didn't know much about the atomic bombing and it is overwhelmingly heartbreaking. I kept expecting people to start yelling at me because I'm American and because I felt guilty. I must say, the museum isn't actually at all focused on hatred. I thought it was a very factual presentation of how and why everything happened the way that it did. It's a must-do if you're in Hiroshima.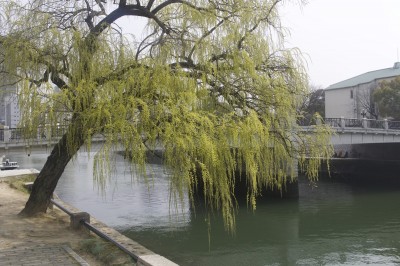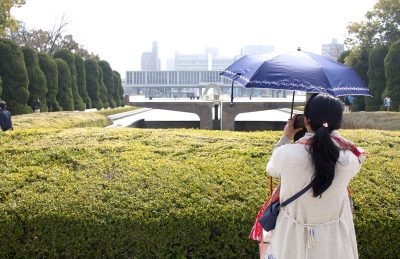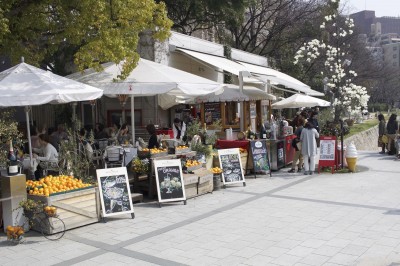 My favorite memorial within the park was definitely the Children's Peace Monument. The monument is in memory of Sadako Sasaki, a little girl that died from leukemia that was caused by her exposure to the atomic bomb. She folded paper cranes while she was in the hospital with hopes that it would help cure her.
She lost her battle, but now more than 10 million cranes are donated to this memorial every year in honor of the children that were killed by the atomic bomb and in prayer for world peace (learn how to donate cranes here).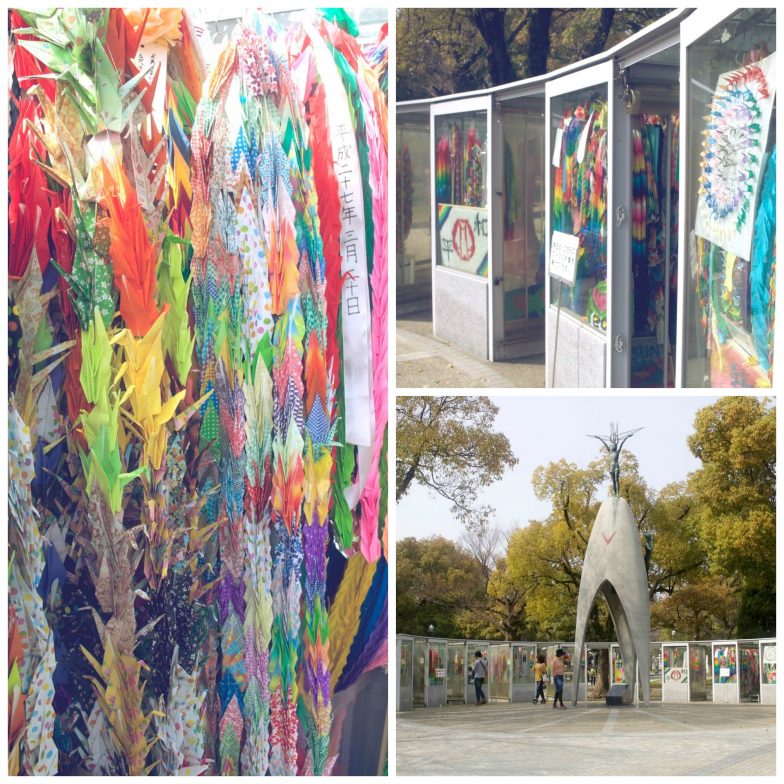 We wanted to check out the Atomic Bomb Dome but they were checking to make sure it was still structurally sound, which is something that they do every three years. It involves covering the entire structure in scaffolding. Luckily for us, it was this year… I'm being sarcastic. It was unlucky.
We took a few pictures anyway and then went to this adorable little cafe that sits on the corner of the canal. I had a delish fuzzy naval made from freshly squeezed orange juice and we geared up to plan the rest of our evening.