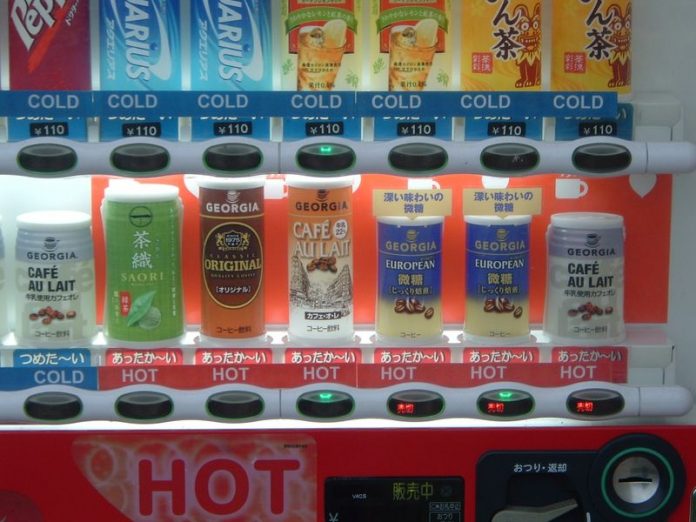 CONTRIBUTED BY JANNINE MYERS
Coffee, coffee, coffee…….. that's what usually resonates in my mind about, oh say, late afternoon. That's about the time of day that I really start to drag and feel the effects of  my usual energy-sapping, task-packed mornings. I could never adequately describe to anyone exactly what it is that I do each day, as no two days are the same, but I am the type of person who is always engaged in multiple activities and sometimes at the same time. I'm also the type of person who unintentionally stirs myself into a state of semi-alertness right before my alarm clock starts buzzing at 5am, just so that I can bounce out of bed and start my day.
Needless to say, when 3pm rolls around I no longer have that bright and wide-eyed look and the spring in my step has begun to dwindle.The good news however, is that wherever I am, I know with the utmost certainty that in no more than five minutes I can be at a vending machine or convenience store and have my hands wrapped around a small can of Georgia coffee. But is that really good news?
Have you ever wondered why so many people in Japan drink canned coffees, and why those of us who do like to indulge in these magical little pick-me-ups have a tendency to jokingly imply that they're addictive? Well just recently I was both stunned and dismayed to hear that the "addictive" nature of these drinks may in fact be real and not imagined, and not due to their caffeine content but rather their nicotine content! The fact that I may have been consuming nicotine-laced coffees for the past year is devastating enough, but add to that the fact that these coffees are one of my few fail-proof vices that help me get through each day and you can see why I'm upset.
You'll understand then, why I felt compelled to get to the bottom of this and prove to all those evil conspiracy theorists, that any suggestions of Georgia coffees containing nicotine is simply ludicrous and not to be believed. And here's what I found out: nothing!
Well, not exactly… I did find out that due to the alleged presence of nicotine in Georgia canned coffees, export of this product to the United States has apparently been prohibited. But I'm not ready yet to buy into this, and neither should you, my fellow Georgia coffee fans. Help me readers, to put an end to these scandalous rumors and send me the facts! I'm hoping for the best but prepared for the worst.