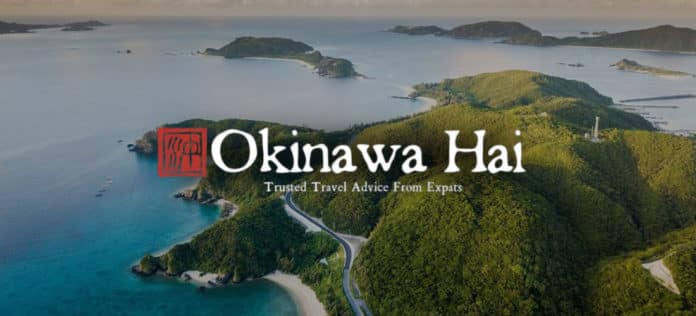 CONTRIBUTED BY LUCIA
I am hoping this is the first in a series of posts about traveling with kids. Since this is the time of year for those especially long trips (PCSing, summer trips back to the States, etc). I thought it might be helpful to share some survival tips.
When we first arrived in Okinawa our son was five months old. We had high hopes and a long list for all of the wonderful Asian destinations we wanted to see. I am happy to say we did have some amazing trips but they weren't always what we were expecting. Each trip was an adventure and also a learning experience. We quickly realized the importance of traveling light, making time for naps, and learning to accept that traveling with kids means we are not going to see every major tourist attraction listed in the guide books. Some of our more memorable travel experiences came as a result of having small travelers with us… slowing down the frantic tourist pace to hang out in a local park resulted in new friends in Tokyo, searching for whole milk in Thailand led us to a wonderful little cafe,  getting trampled by Korean junior high students as they tried to get close to our blonde, blue-eyed son made us feel like movie stars. Family travel can be a lot of work but it can also be a very rich and memorable experience.
One of the most challenging parts of family travel is the time in small confined spaces (ie, planes, trains, buses, etc). Here are some things that have worked for us (we have two kids….4 years old and 19 months old):
1) Dental Floss. Cheap, small, and provides hours of entertainment for toddlers. Let them unwind it, wind it up, and start all over again.
2) Small Portable DVD Player. We aren't a big TV watching family but on a plane or in a cramped hotel room this sucker has been a lifesaver. Pack some new DVDs and watch the time fly by.
3) Magnadoodle (or the 100 yen versions).
4) Lots and lots of snacks. Don't forget to pack lollipops. These are good for helping kids' ears (or maybe just distracting them for the pain?). Gum or gummy worms work well for older kids.
5) Always pack an extra set of clothing for all family members. I wish I had listened to my own advice on a recent 5 hour flight. My daughter peed all over my jeans minutes before departure. Trust me, urine-soaked jeans aren't good for traveling.
6) Wrap up small 100 yen toys or matchbox cars. Tissue paper makes everything more exciting. Pull out a new "surprise" when the little ones get antsy.
7) Vomit bags make good puppets (new vomit bags, not used ones)
8) Never hesitate to ask for help. Our experience throughout Asia and on most of our flights to/from the States is that people are generally very understanding and helpful. Be sure to ask for child-friendly meals. On many Asian airlines they will give out toys and provide baby bags for babies complete with jarred baby food, diapers, and wipes.
Please share your tips for surviving and enjoying family travel especially during those long flights!