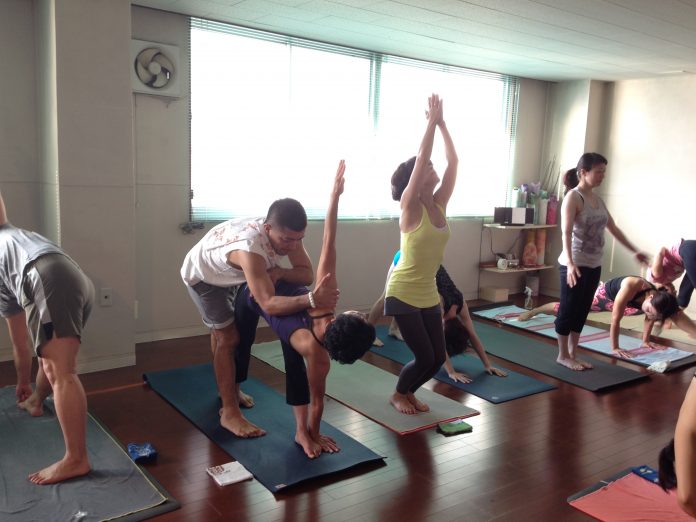 CONTRIBUTED BY BRIAN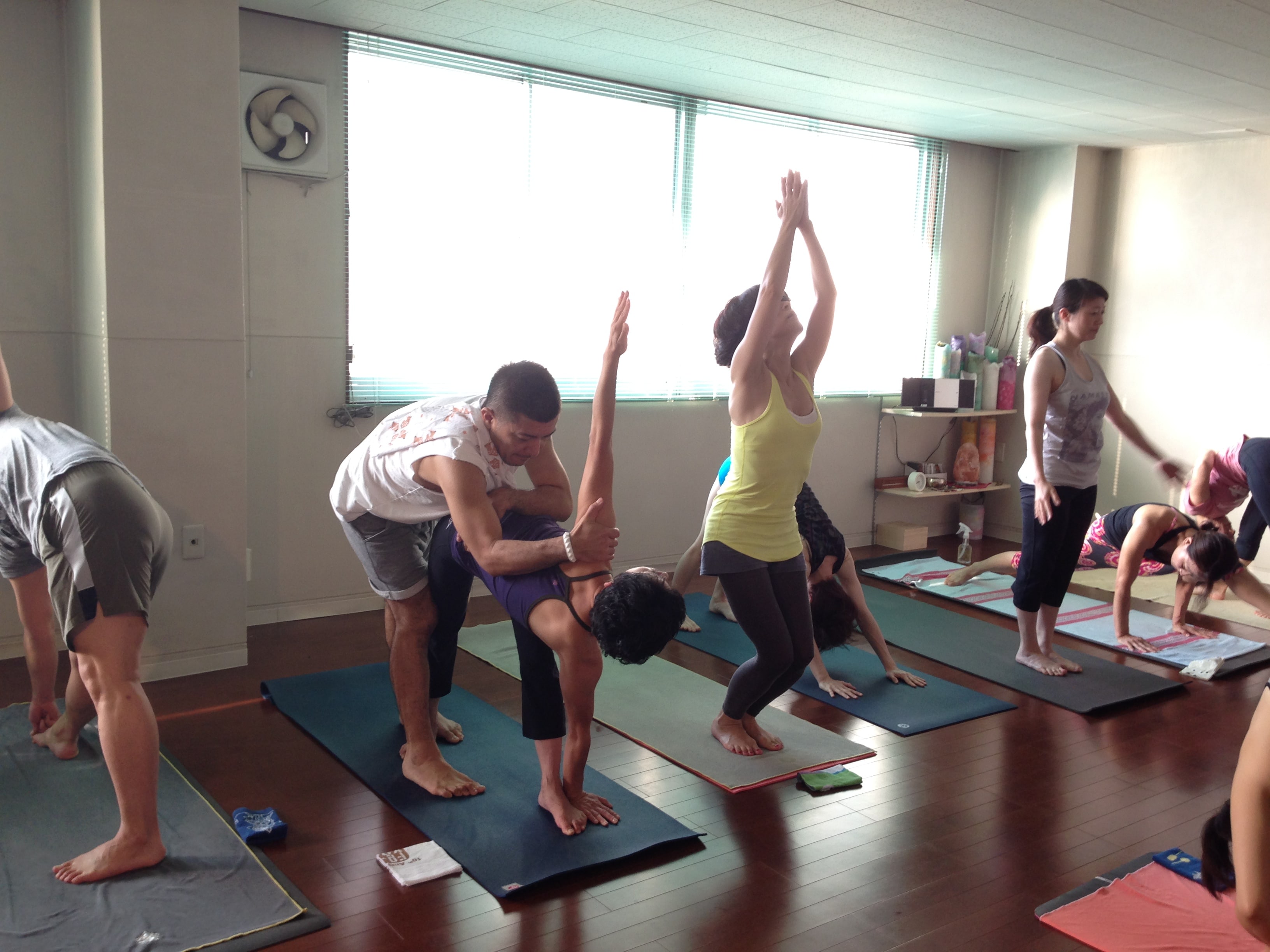 I discovered Fe-Nu Yoga last summer. Before, I casually hopped around yoga studios in Japan and California, unaware of the type of yoga I was practicing, discovering some positive benefits and change, but never really inspired enough to continue for very long. Fe-Nu studio and Tsutomu Sensei are changing this, increasing my motivation and ability to develop and maintain my own practice, at my own pace. How do Fe-Nu Yoga Studio and Tsutomu Sensei stand out?
Senseless, fluffy language does not happen here.
"Lift your soul to the sky and let your roots grow into the earth, grounding your compassion and fostering your connection with the world and the people around you" – language like this, which I found in the majority of my yoga classes in the past, usually left me distracted, baffled, and turned off from the practice. Don't get me wrong, Fe-Nu is all about the love and connection, but for me, it's presented in a more authentic and honest way.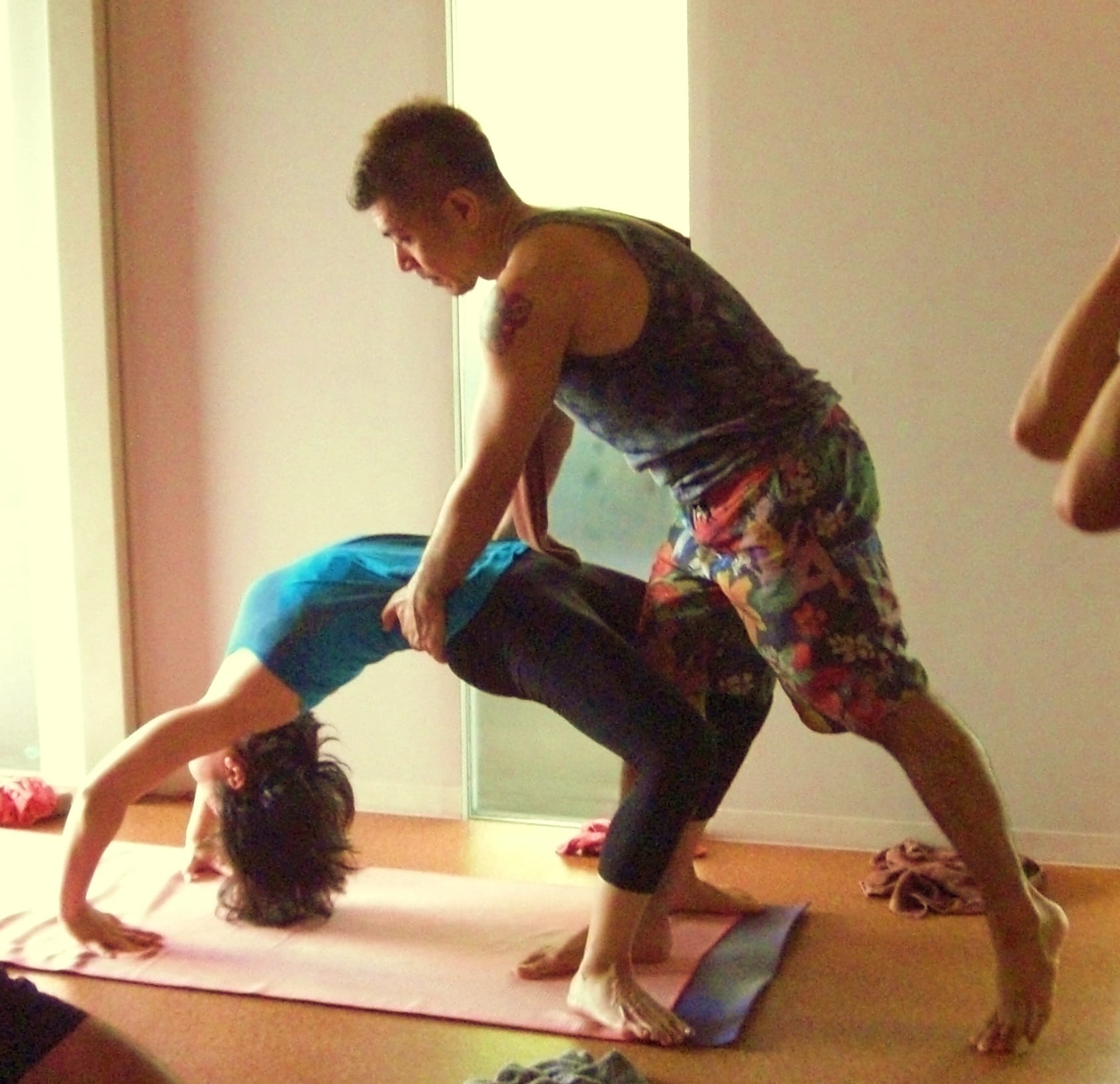 Consistency
In Ashtanga yoga, students are led through the same poses every session and each pose is held for 5 breathes. I thrive off the predictability, which allows me to focus more on my breath rather than trying to figure out which pose I'm supposed to get into. It slowly becomes second nature. Also, this consistency has made it easier to measure my own progress and gives me a baseline for checking-in with my body daily.
Fe-Nu is part of the Ashtanga lineage
Tsutomu Sensei is a student of Nancy Gilgoff who traveled and lived in India starting in 1973 and a student of Pattabhi Jois, the founder of Ashtanga yoga. This means tons of knowledge and stories in class, which is truly a privilege to be a part of. In fact, yoga teachers from mainland Japan and around the world fly in to Okinawa to learn from Tsutomu. He's been teaching for 12 years and teaches worldwide. This is the real deal.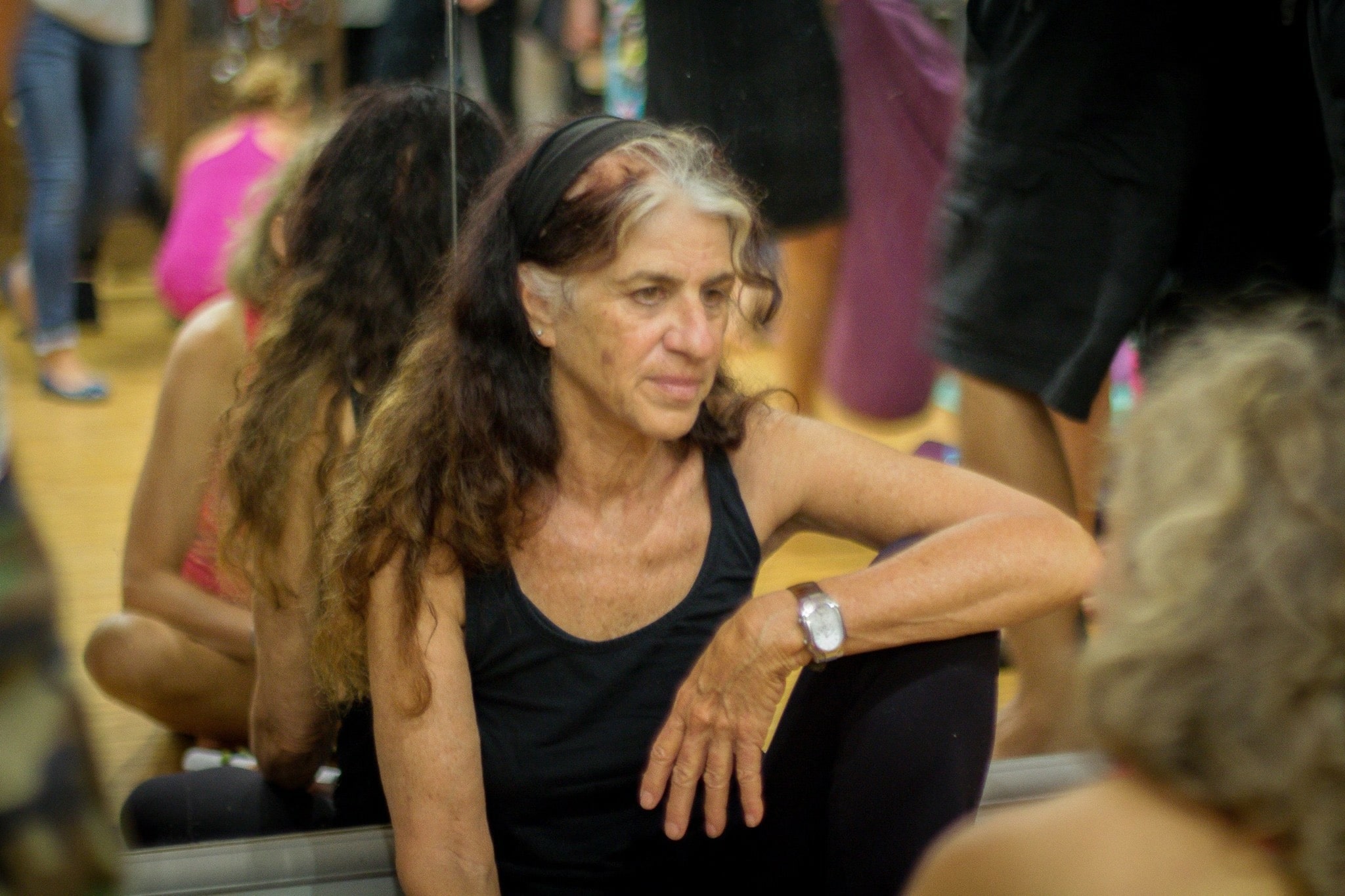 Egos are left at the door
Don't infer "the real deal" to mean beginners are not allowed, because even a sloppy yogi like myself is given a warm welcome. At Fe-Nu, advanced students sit beside beginners as equals. There are some incredibly skilled students in class, but the ratio of beginners to advanced, is balanced and the environment is far from intimidating.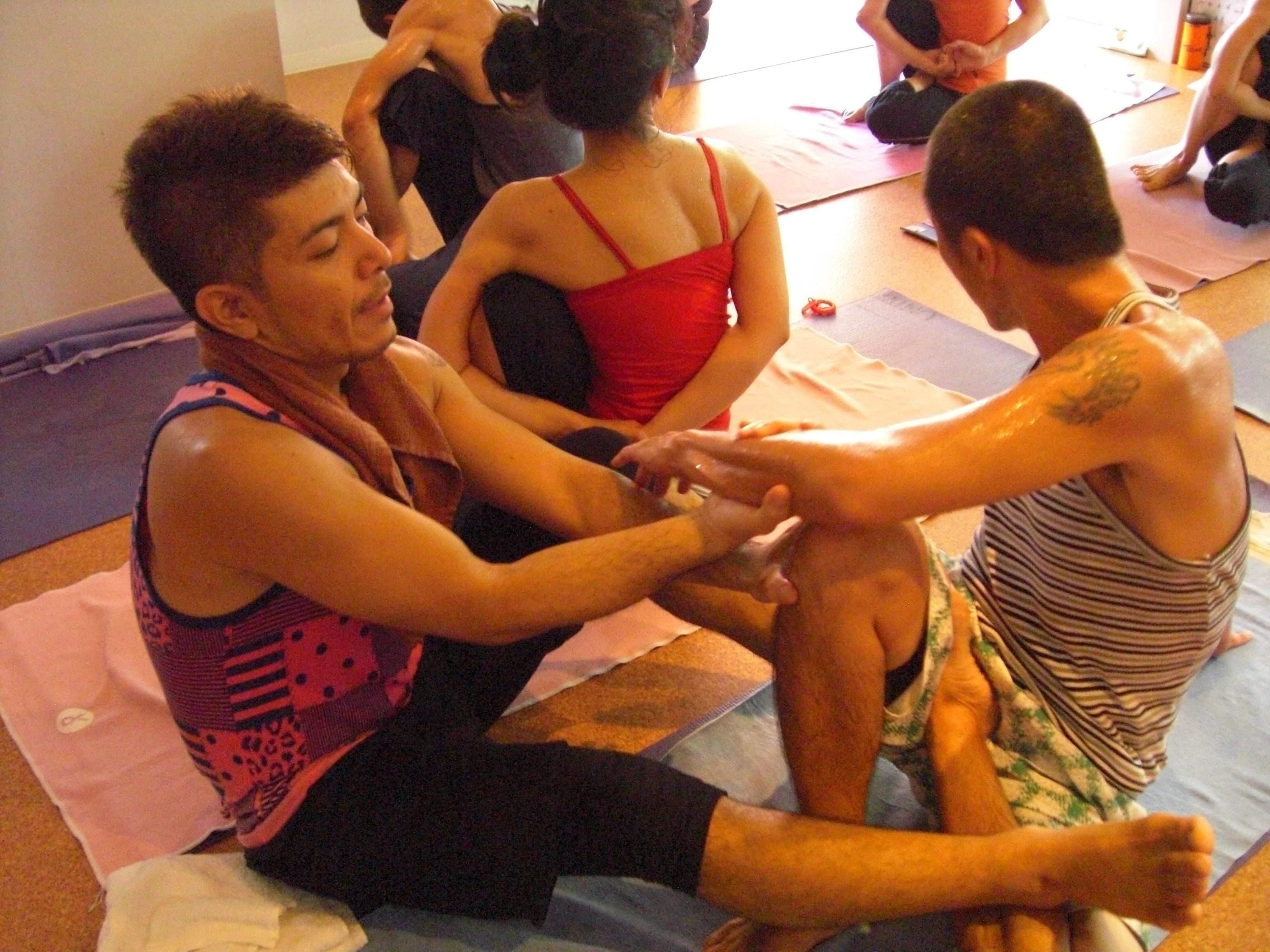 English speaking
Though I'm usually the only Westerner in class, Tsutomu Sensei and all of his assistance speak perfect English. This makes the class that much better, allowing me to be exposed to Japanese language and culture, without the fear of being left hanging.
Hands on adjustments and Q&A discussions
All classes, with exception to Mysore classes, start off with a group discussion. You learn a lot about the practice this way, and for me, the more I understand the practice, the more connected I feel, which strengthens my motivation to practice. Also, Tsutomu Sensei and his assistants walk around the room making adjustments to every student, rather than visually demonstrating each pose. This allows me to feel the proper way to hold a pose, which sticks in my memory longer.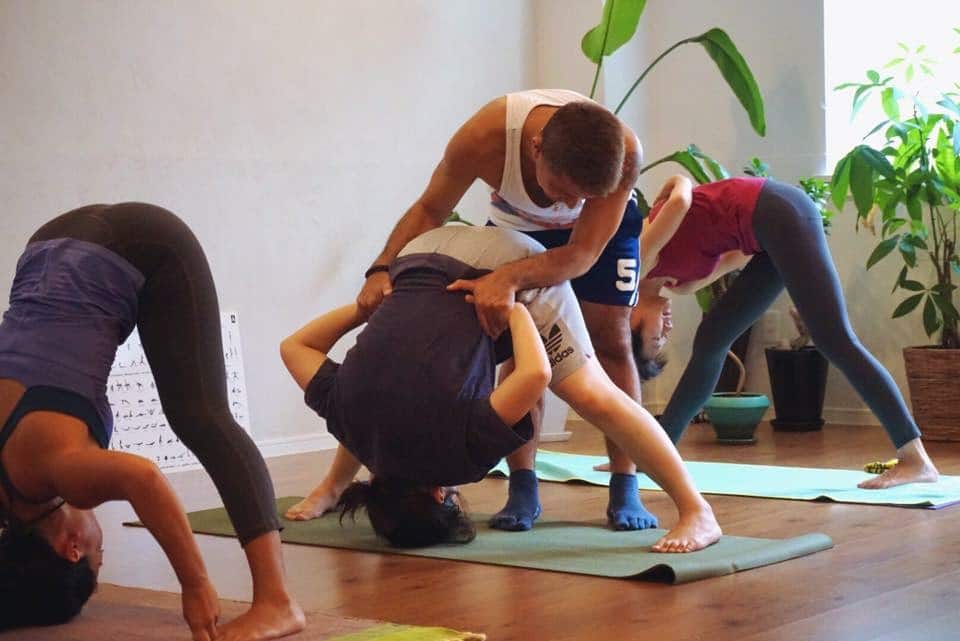 If you're currently practicing or have been thinking about it for a while, you're missing a prime opportunity to learn from one of the best by not coming. Though I can't make the journey to Naha every day, Tsutomu Sensei and the community he has built, is well worth checking in on as often as possible. Also, once a week in the evenings, Tsutomu usually has a class in the Kadena or Okinawa City areas.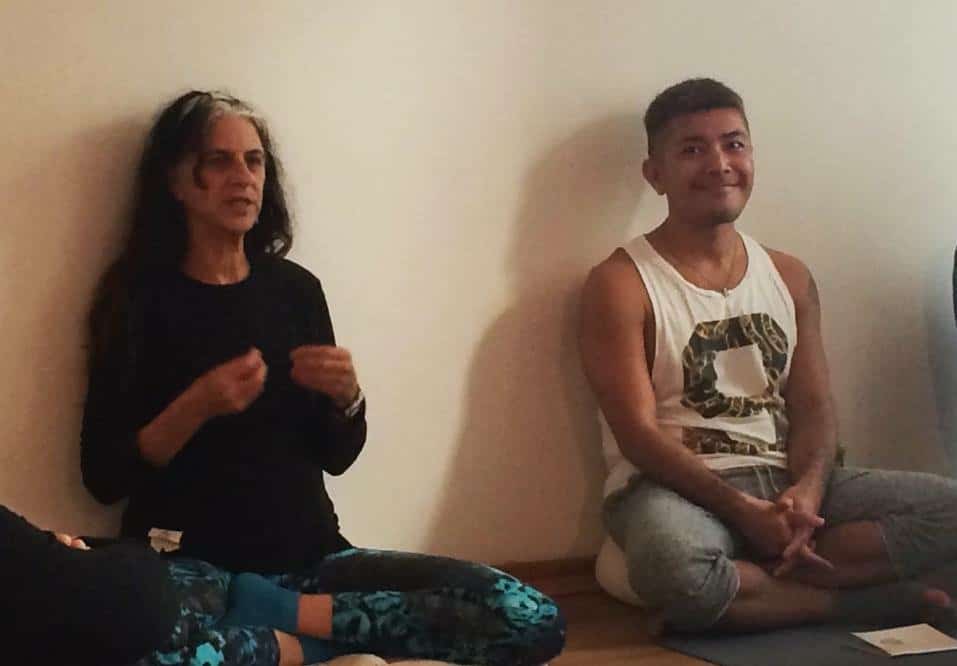 What I like about Fe-Nu and Tsutomu Sensei the most, is that I'm continually reminded of the abilities and knowledge that already exist inside of me. Students here do not become dependent, needy followers of a teacher, but instead leave with more desire and ability to continue a practice that will ultimately become their life-long teacher.
---
Fe-Nu Ashtanga Yoga Studio
Schedule: Visit the Fe-Nu Website and click on "Studio Class"
Location: Visit the Fe-Nu Website and click on "Access." If a class is held at a different location than Naha, it will be noted in the "Studio Class" section with a link to the location.