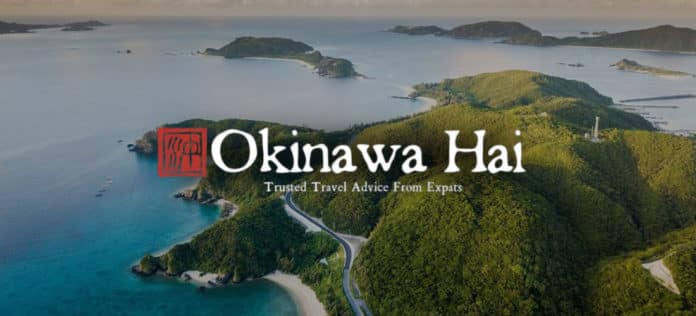 CONTRIBUTED BY JOELLE YAMADA AND HEATHER GELORMINE
A few weeks before PCSing back to the States last spring, Heather and I got to talking about our financial situation.  Turns out we were both experiencing a bit of panic about money & PCSing.  We collaborated on this post and thought this might be good for those of you planning to PCS back to the States within the next year…
We're losing FOURTEEN HUNDRED DOLLARS.
Simply by getting on a plane in two weeks and landing back on American soil. FOURTEEN HUNDRED.
Sigh.
My husband and I sat down last week with our budget and tried desperately to delete, minimize, reduce, recycle and otherwise creatively shrink our monthly budget by…  have I mentioned it yet????  $1400.
For us that means no more travel fund, no more paying off our debt (which we've almost reduced to zero after jumping on the Financial Peace/Dave Ramsey bandwagon after taking his class offered here on island), no more pedicures, no more kid's classes, no more decorating fund, and lots and lots of reductions to budgeting categories we have to keep, like eating out, allowances, date night, and more.
We are an E-6 family, and I know everyone's pay check differs a bit and COLA is different depending on the day of the week and the direction of the wind.  And some of you have extra bonuses, like us, for being here for this "arduous duty" (HA!).  But bottom line??  Going home is a SHOCK to the financial system of us all.
There are several bits of wisdom that Heather & I wanted to pass on to you from the vantage point of the soon-to-be departed.  I'll go first:
1.  Don't forget utilities and security deposits:  When planning for your move home, don't forget that if you are arranging for community housing in the States, you'll be looking at electricity, gas, water, sewage, trash, phone, cable, internet, cell phone and, and, and… bills to pay.  If you're renting you'll also be expected to come up with a security deposit generally equal to one month's rent.  So that DLA (dislocation allowance) you were so excited about?  It's already spent if you haven't been saving extra money.
2.  Keep the dish drainer:  Tara reminded me of this the other day. Everything you throw out here will have to be re-purchased there.  And though it will be SUCH a delight to wander the aisles of Target or WalMart trying my darndest to fill my cart, that's a lot of cash to have to throw down in the first days home.  Go ahead and give a good scrub to that dish drainer, to your mop and broom, to trash cans and plastic flower pots.  If you take them with you, you won't have to re-buy them right away.
3.  Bye-bye COLA:  Unless you are moving overseas again or to one of a handful of places Stateside, you will no longer see Miss Cola.  For us, this is huge because that's what we were using each month to pay down our debt.  For those of you with no debt, you might be really living high on the hog here — buying furniture and HDTVs and taking wonderful vacations to exotic locations — or you may be putting a lot into savings.  Either way, this will probably have to stop.
4.  Inventory:  My husband and I sat down 6 months before our PCS date and figured out the items we'd have to buy when we got to the States.  Two twin mattresses and a sofa are the major purchases we will have to make.  So we started saving back in October.  A little bit a month so that we don't go further into debt having to make those purchases.
5.  "Sell so much your kids think they are next":  A great Dave Ramsey quote which reminds me to get on Okinawa Yard Sales and list my unused stuff for sale.  And it got me out of bed this weekend at the crack of dawn to go to my local flea market.  The money I'm making from those sales is helping with our necessities as well as buying some souvenirs of Okinawa I know I want.
And Heather chimes in with….
6.  Saving for cars:  Some of you have cars in storage Stateside, but others may be looking to buy when you return.  If you're planning to buy with cash, you need to start saving now.  And if you are planning to finance, it's time to discuss how much you can afford in monthly payments for 1-2 cars a long with all the other living expenses.  It's also good to remember that you may not be able to sell your "Island Cruiser" for even the little you paid for it.  A $3500 car purchased from BC Motors at the beginning of your tour might only get you $1500 three years later… or less if you're getting down to the wire and need it gone before you can get on that plane.  You shouldn't plan on the sale on cars here to fully fund the purchase of cars on your return stateside, especially if those cars end up getting junked.
7.  Furniture:  For Tony and I, when we moved to Germany we had ZERO furniture because we were newlyweds.  We were given government furniture to use for that 3 year tour and when we moved back we only had a full-sized bed, one dresser, a crib and changing table, and one rocking chair.  Nothing else.  So we put down a HUGE chunk of change to buy couches and a dining room table. Not to mention lamps, alarm clocks, a vacuum, and other household appliances because we had purchased those with German voltage.  Most of our current debt was actually accumulated in that move from Germany back to the US.  Luckily, we didn't have to buy Japananese-specific appliances while on Okinawa, but I know we'll still have a lot of these items to purchase when getting home.
8.  Employment for Spouses:  One of the potential upsides for finances when moving back to the States is the greater opportunity for spouses to be employed.  As you know, Oki is the land of home-based businesses for many spouses (from kitchen products to photographers to hairstylists to childcare). However, as we all know from talking with friends and family in the States, jobs are hard to come by these days.  Your finances need to be planned around the possibility, though not guarantee, of work for the spouse.
9.  Increases in Budget Items:  From the perspective of someone who's looking forward to the availability of organic products and CSAs, I know that my food budget will be increasing when I have access to food products that aren't as easily available in Okinawa.  For you it may be your Entertainment budget (movies are $10+ in the States) or your Cell Phone expenses or choosing to join a gym with a membership.  Spend a little time thinking forward to how you'll want to spend money differently when getting back to the States.
10.  Budget Preparation:  But all nine of the above ideas is assuming you actually HAVE a working budget for your family.  If you don't, you can contact the Personal Services Center (USMC), or the Airman Readiness Center, or Army Community Services where they have classes and financial counselors to help servicemembers and families make a budget and learn about personal finance, and can help themselves get out of debt.
And as a closing thought from me, we paid our accumulated debt down by a huge amount during our last 2 years on Oki (GO DAVE RAMSEY!). Unfortunately, since arriving home, though we are on a tight budget, we haven't made much more of a dent on our remaining debt due to cost of living and relocating.  We SO wish we had gotten on a budget when we first got to Okinawa.  We could have killed our whole debt if we'd just been more careful when we first arrived. So for those of you just arriving, you could be sitting pretty in just a few years!