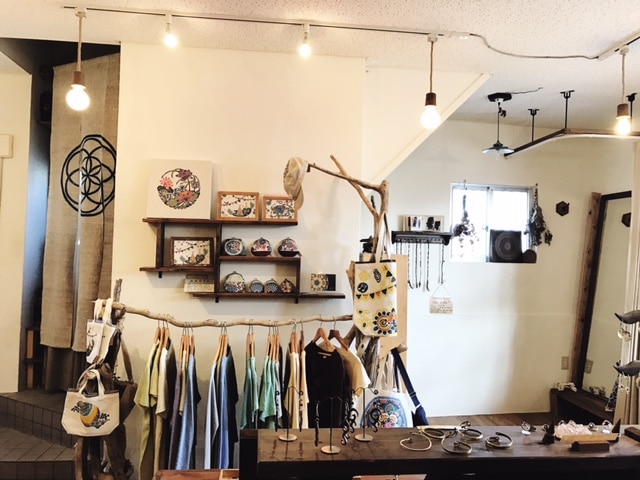 CONTRIBUTED BY ANDREA WOOD
The name sounds like it would be a massage parlor or a spa, but it's actually a boutique. Every day I drive by this cute little shop that catches my eye amongst everything else around because of its bright teal color and the contrasting oak wood decor.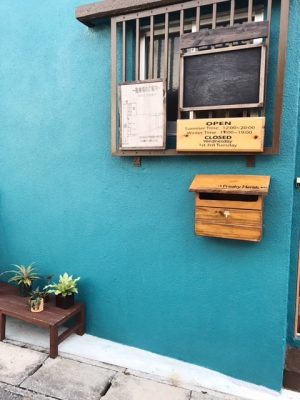 They sell handmade jewelry made of gemstones gathered from India.  The jewelry gives a bohemian vibe as the gemstones are wrapped in hemp material.  It's very smart and savvy considering we're living on an island with beautiful natural and raw material, and to have it made into something you love and designed by yourself is brilliant!  You can find necklaces, bracelets, anklets, key rings, and even hat decor.  The sales associates are very sweet and helpful. They can custom make any piece of jewelry you like.  You pick out the gemstone(s) you want them to integrate into your piece. They'll work with you to find the perfect fit and style you love.  You can use as many stones as you would like or as little.  The gemstones come in many shapes and sizes.  Here is a list of some of the stones they have in store: amethyst, turquoise, rose quartz, multi-color labradorite, blue moonstone, labradorite, white labradorite, bi-colored tigers eye, iron tigers eye, malachite, ocean jasper, and garden quartz.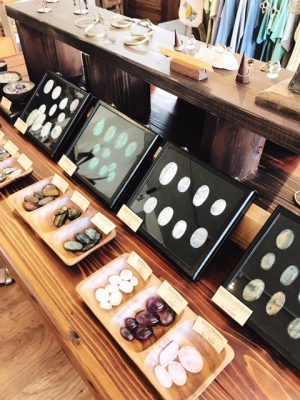 My personal favorite was the pendant necklace.  One large stone wrapped in the hemp made for simple elegance to show off the beauty of the gem. The average price for a piece of jewelry in this shop would be about 15,000 yen.  It may seem expensive, but given you are paying for handmade, custom designs, and real stones from India then I would say it's reasonable.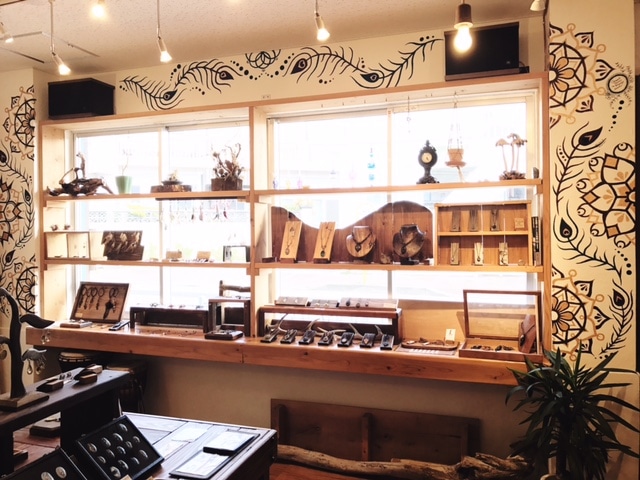 There's also bohemian style skirts and tops for women and graphic tees for men.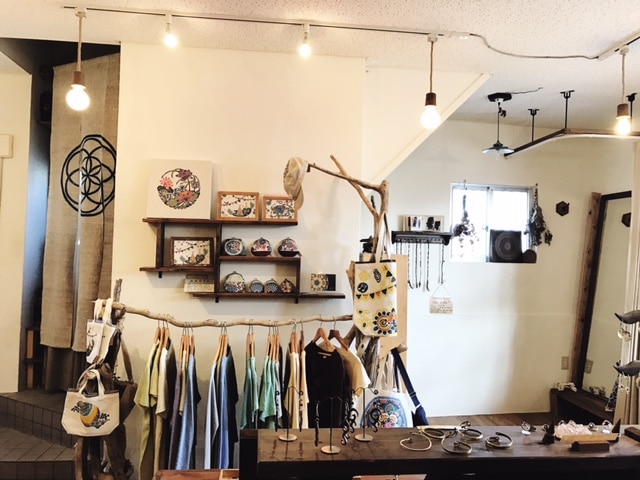 The cutest beach bags, woven purses/clutches and little knick-knacks for decorating the house.  I think the pictures say it all!
---
Freaky Hands
Website: https://freaky-hands.com
Facebook: @freakyhands
Hours:
March – November 12:00 – 20:00
December – February: 11:00-19:00
Closed: Wednesdays, and 1st & 3rd Tuesday of the month
Payment: Credit Card & Yen
Phone: 098-327-3865
Address: 904 0323, 52 Takashiho, Yomitan-son, Nakagam-gun, Okinawa-ken 904-0323
GPS Coordinates: 26.410736, 127.732154