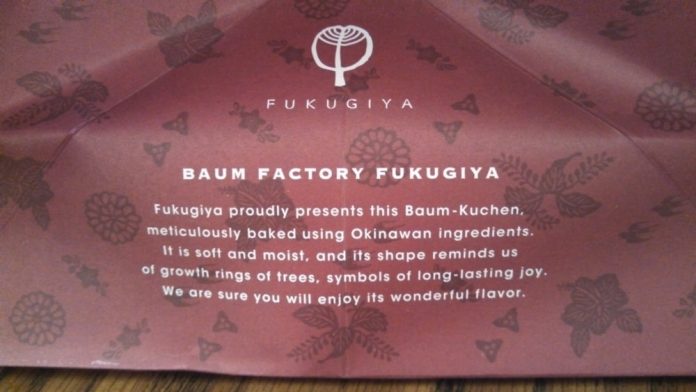 CONTRIBUTED BY KRYSTA PRIVETTE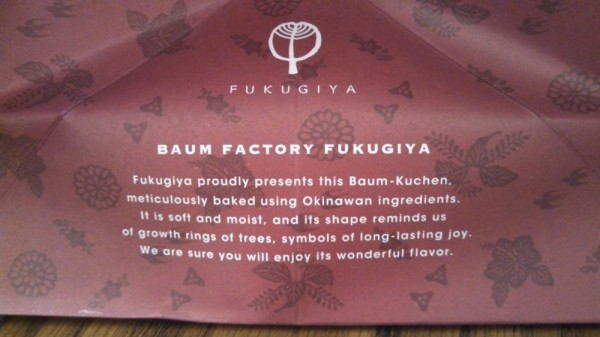 Lazy Sundays are my favorite. My family and I usually cuddle up in the living room and watch movies, shows, or play games. We're fortunate enough to have the life to allow this and we appreciate it every time. My second favorite day is Saturday. This is because my husband is off work and we have from morning until night to do whatever our little hearts desire. Sometimes we just get in the car and drive until we find something that interests us, or we scavenge Okinawa Hai to find something we haven't seen or done yet, and take off on our adventure.
Yesterday though, was one of those beautiful Saturdays where I woke up knowing exactly what I wanted to do. A few weeks ago, we went to Kokusai Street for the first time with a couple that we know and although we greatly enjoyed the market, it was super rainy and gross out, so the actual street shopping part of the trip was un-enjoyable. So with the sun shining bright in the great, blue sky, yesterday was a given – we were going to Kokusai Street. Any one who has ever been to Kokusai with a growling tummy would most likely agree that finding a place to eat can be a teeny bit overwhelming. I asked a few friends what their suggestion for lunch would be and even though I received no answers, a friend did mention that after I ate, I should stop by the Baum-Kuchen store and check out their cakes.
Imagine that while trying to find out what she was talking about, being completely caught off guard by a buttery, nutty, warm scent, that literally makes you want to follow it. I imagined myself as a cartoon character in the older-type cartoons, where you can see the scent go underneath their nose, then they're entranced and following it, uncontrollably. Yes, that was me. I am not quite sure that my feet remained on the ground while my nose led the way to this fancy looking, little bakery, with a man controlling some strange, roller machine, basting layers of batter onto the last layer and sending it back through the machine.
I knew immediately I had found where the smell was coming from. I told my husband in that moment, I didn't care what we ate, but we were absolutely coming back to this delicious smelling shop. He agreed willingly, obviously entranced by the smell and sights himself. Coincidentally, I had also received a new message from the same friend who had mentioned a yummy bakery earlier, explaining to me that I could not miss this place because the smell would drag me in. She also sent a picture and I kid you not, it was the exact same place! That was a sign. We had to have it!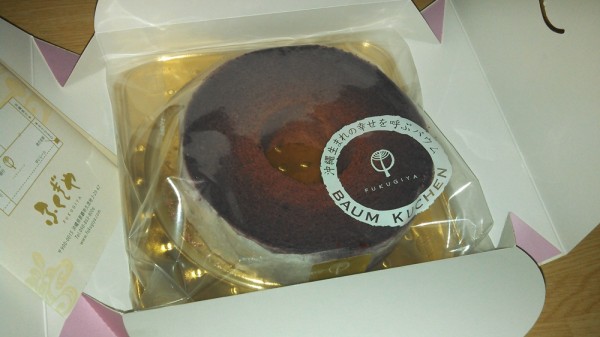 The name of this little prize is: Fukugiya Baum Factory.
When you enter the shop (it's small, as is everything on this beautiful island), on your left are shelves with several different knick-knack type items and other baked goods and on the right is the Baum section. It's very nicely decorated, giving you a sense of a higher-end type of bakery. It's clean and the employees are very friendly. They're very busy packaging cakes and helping people, so you sort of just let them know when you're ready and they focus fully on helping you. The packed cookies and baked goods on the shelves looked adorable and yummy, but after being captured by the smell of the cakes, I solely focused myself on the Baum-Kuchens, so my apologies in advance for leaving out any details regarding the little, packaged goods.
There are three different flavors of the Baum-Kuchen. One is a yellow baum, then you have a caramel colored baum, and finally, our favorite, the purple Beniimo (sweet potato) Baum. The Beniimo Baum is pink/purple like the Beniimo it's based off of. I do not know the names of the other cakes, but they're distinct in their colors. They also have a sample tray out and I do have to say the yellow baum is a super close second for my taste buds. They're all delicious though and I'd eat them all, no questions asked.
Their prices range from 1,150-2,520 yen and they come in sizes S, M, & L. The Beniimo Baum is the exception; it's only available in the small size and it costs 1,350 yen. They come very neatly packaged in adorable boxes and their own specially fit bags. I always love the way stores package purchases on the island. The employees should also point out to you the "keep until" date on the side of your Baum's box. It's basically the expiration date. Ours had a keep date of March 22, which was 12 days. I assure you, you won't have any Baum left past its keep date. If so, I'm shocked and appalled and offer my services to help you make sure that your next one doesn't last so long. Just throwing that out there!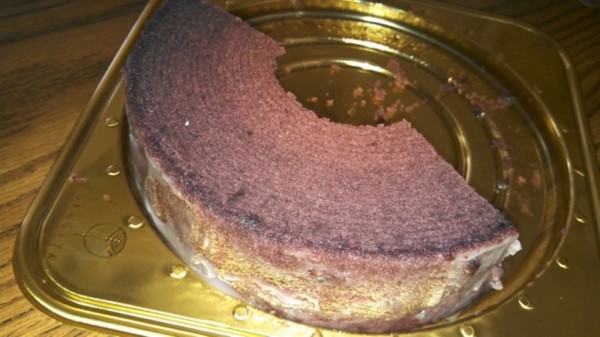 Hours: 9:00 a.m. – 12:15 a.m.
Address: 〒900-0015 沖縄県那覇市久茂地3-29-67 (on Kokusai Street – I don't have very good directions other than you can't miss it, because of the smell.  There is also a map on their website)
Phone: 098-863-8006
Website: Fukugiya Baum Factory