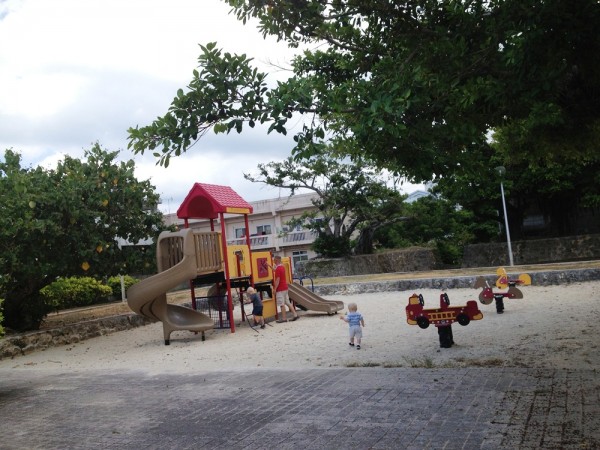 CONTRIBUTED BY HEATHER OLSEN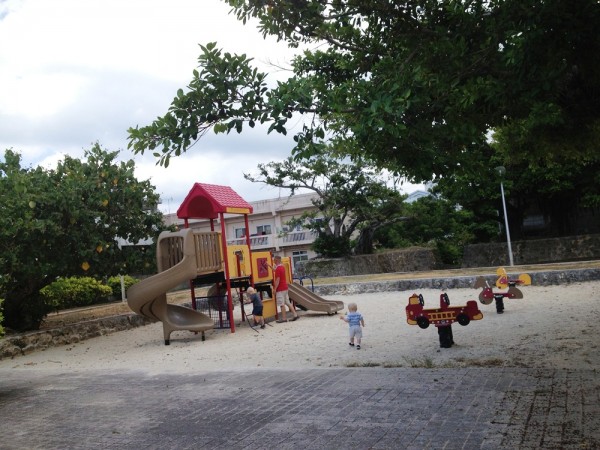 In Uchidomari, there is a cute little park that my boys and I fell in love with. Gajumaru Jidou Park is located by the south entrance of the 58 bypass. The playground is in great condition and appears to receive maintenance often.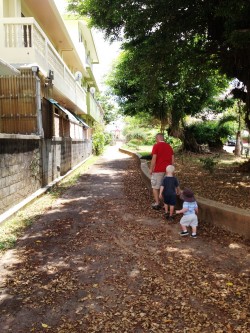 The playground is what I call, "safe fun."  The bigger kids can still run around and enjoy themselves on the equipment, while the little ones can play as well without their parents in fear of them getting injured every five seconds.
Something that I really liked is that the playground is surrounded by three cement walls that are about two feet high. My baby has a tendency to wander so this helped keep him in the playground area.
An open area is adjacent to the playground as well that is great for kicking around a ball. While standing next to the playground, we noticed a secluded path between the houses. It was nicely shaded by massive trees.
Even though the path is only about a block long, our stroll was quite enjoyable as we felt the tranquility of the area settle upon us. There are fallen leaves all over the ground for stomping, making trails or throwing into the air.
The park is equipped with a drinking fountain and a bathroom, but there is only street parking.
Directions: Heading south on the 58 after passing MCAS Futenma, you will come to a bridge. Turn right at the light before the bridge. The park will be on your right.
If you are coming from Kinser, do not go over the bridge. There is no left turn at that light for the bridge lanes. You will need to take the road next to the bridge instead.
GPS Coordinates: 26.26912, 127.728544