CONTRIBUTED BY HEATHER OLSEN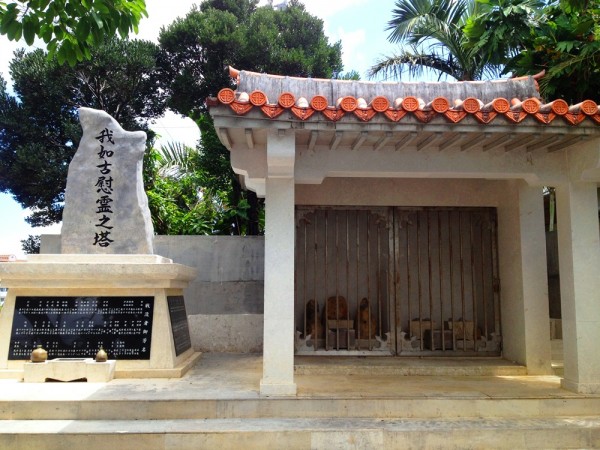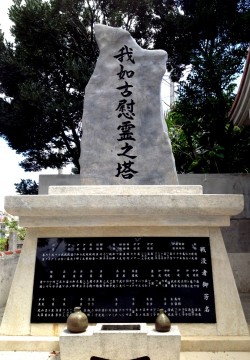 It has been said that the best way to explore is by getting lost. That is exactly what happened to me one afternoon. In the narrow alleyways of Okinawa, I discovered the Ganeko Irei no Tou. "Ganeko" is a name of a place, and "Irei no Tou" means "a war memorial."
There were 399 civilian casualties in the village of Ganeko during the Battle of Okinawa in World War II. The war memorial was built in the center of this village in July 1989 in remembrance of those that were lost.
It is common to list the names of the victims on the monument. The memorial sits in a quiet spot, allowing visitors to ponder and pay their respect.
Next to the war memorial is a shrine. The left side enshrines the god of fire, three stones and one incense burner. The right side enshrines two incense burners.
Directions: Heading south on route 330, you will pass gate 3 of Futenma, route 32 and Ginowan Memorial Hospital. Soon after the hospital, you will see on the right side of the road a Yakisoba and a Docomo at a stop light. Make the next right turn after the stop light. The memorial will be on the corner of the third street on the right. Parking is very limited.