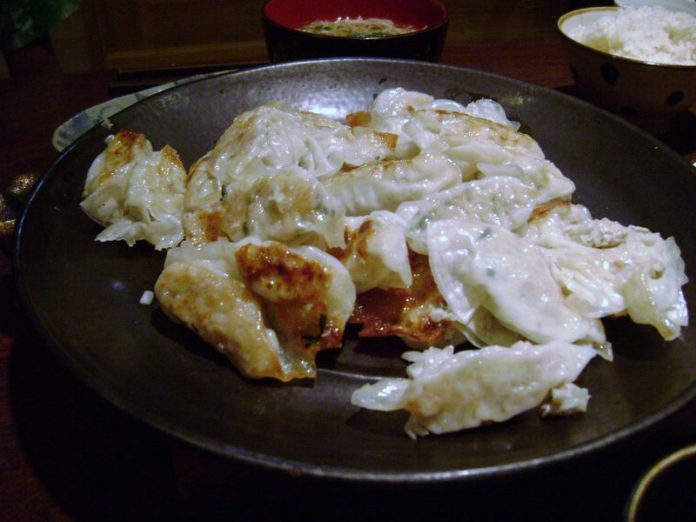 CONTRIBUTED BY DASHA GARIEPY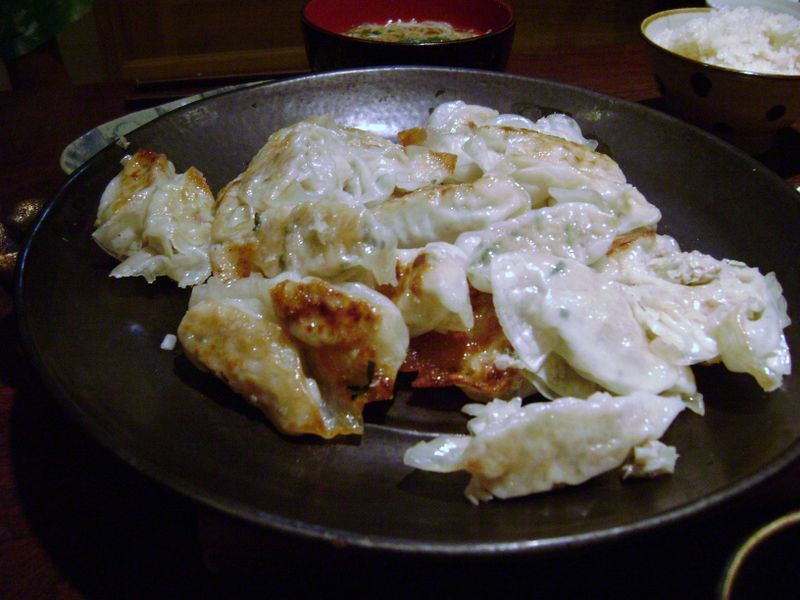 Crispy on the outside, tender tastiness on the inside
There's a new Gyoza joint in town, and it's literally right around the corner from where you're sitting. I'm talking about your kitchen. Yes, your kitchen. Don't shake your head at me. I have faith in you. I have a friend who doesn't cook (you know who you are) and I'm convinced even she can make gyoza using the fool proof plan below.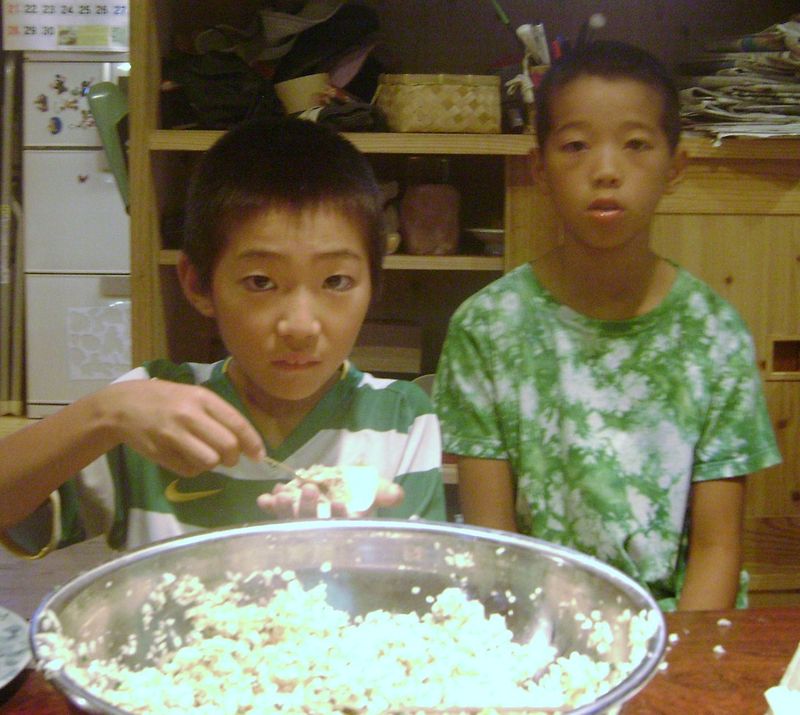 It's so easy 7 year old Sota can do it!


For those of you who don't know, Gyoza is a fried Japanese dumpling. In the states you can get the steamed version, pot-stickers, in Chinese restaurants. I absolutely LOVE them, and was ecstatic to be included in a gyoza making party last week. If you're a little unsure about doing this alone, grab some friends for a night of fun. The more, the merrier!

MIX IT: My friends don't follow any recipe, they cook using the "a little of this and a tad of that" technique. That's actually good news for you non-cookers out there, because when making gyoza this way, there is virtually no way to mess up!
Here's what went into our bowl: chopped cabbage, chopped scallions, grated ginger, garlic, salt, pepper, soy sauce and ground pork. You can add to the ingredients we used, or skip an ingredient if you don't have it. It's all gonna taste good when it's finished. We did have a splash of what I called the "mystery ingredient"…
Once you have all your fixins mixed in the bowl, take a drink of your favorite beverage and get ready to make some gyoza.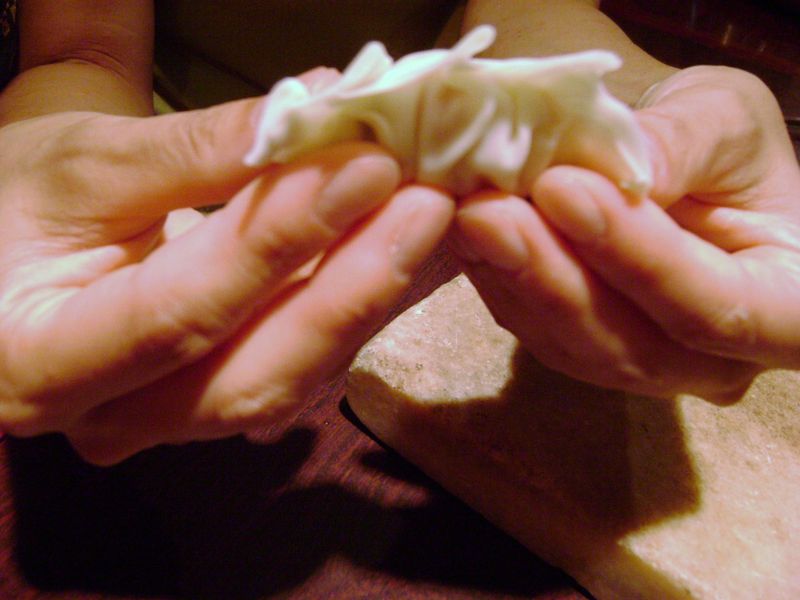 MAKE IT: A spoonful of mix goes into the center of each wrapper. Fold the wrapper in half, and pinch the edges closed! Dip your fingertips into a bit of water for extra stick-ability. Add a fold or two to the pinched edges to make it look interesting and more gyoza-like. (Don't freak out here, it's just a little folded dough, not rocket science!) This is actually the fun part, with everyone gathered around the bowl grabbing mix at the same time. You can have spoon duels, or a competition to see who makes the most gyoza!
FRY IT: Okay, so I don't have a picture of the little dumplings sizzling in the pan. I was too busy making more! But visualize with me, if you will, a pan sitting on the stove with a bit of oil in it and a single layer of gyoza frying away. Only fry one side, when that side turns crispy brown it's done!
The only thing left to do is EAT them, and boy will you. We made 150 gyoza that night and ate every single one!
Japanese Eating Etiquette: Before the meal put your hands together and say (our friends rather shout it out), "itadakimasu" (ee-tah-dah-kee-mas) which loosly translates to "I will take this with thanks." After the meal, put your hands together and say, "gochisousama" (go-chee-so-ooh-sah-mah – kind of running the so-ooh together into one sound). This means roughly  "Thank you" or "I've had enough". It will help create an authentic atmosphere for your gyoza-fest.
Not everyone has the time or the temperament to make their own gyoza. Where do you go to get your gyoza fix?