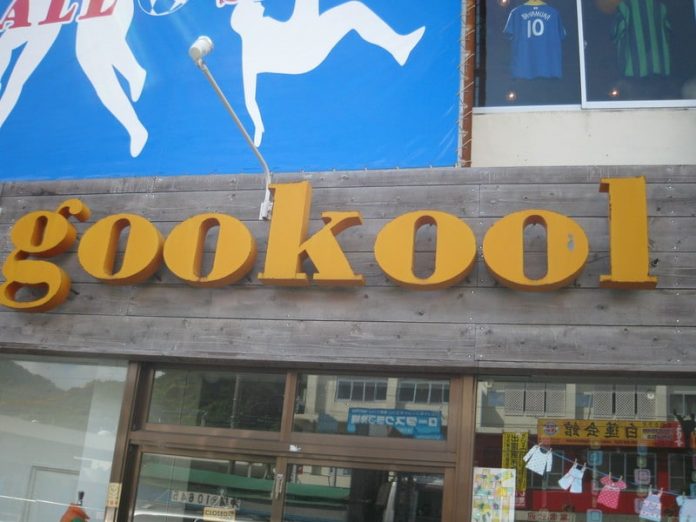 CONTRIBUTED BY DIANA MIDDLETON
Now, about this store, it truly lives up to the "kool" part in it's name because of the "too cool" fashions they offer. If you're looking for a huge store with lots of options, then Gookool is NOT the place to go. Instead, it offers some cool, trendy items at a reasonable price.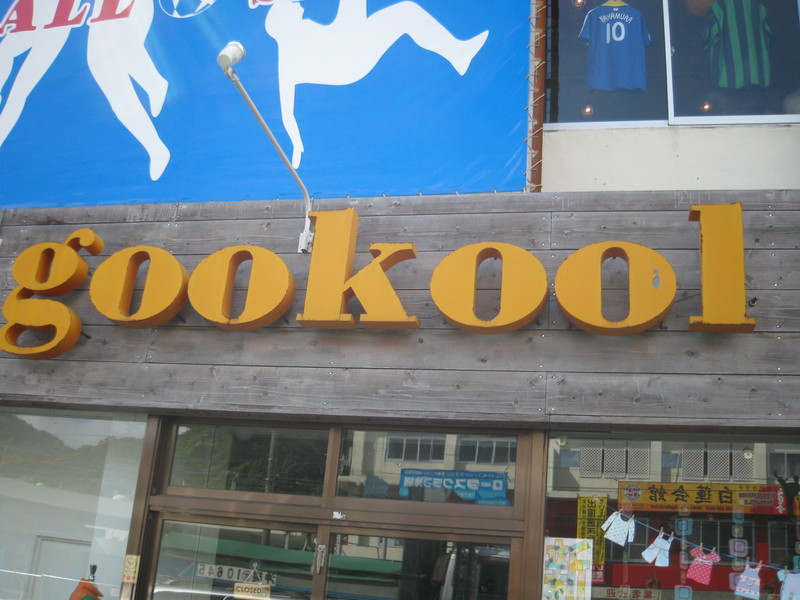 The store is actually three levels with three different shop owners, but the all share the same name. The street level store is a kids boutique-style shop that stocks clothes for babies and young kids, much like the sizes offered at Nishimatsuya. They also have a few toys, backpacks, and miscellaneous items. It's like a treasure hunt!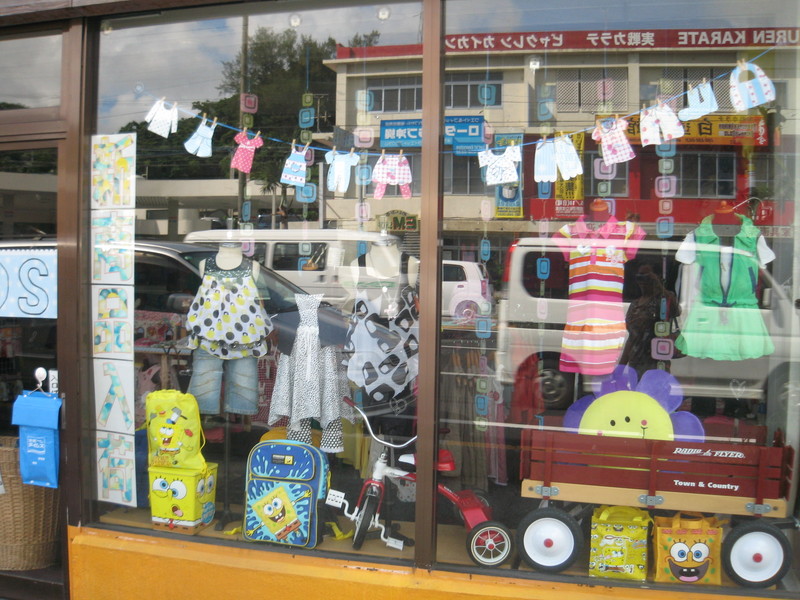 The upstairs level offers solely soccer attire. Mainly, kids soccer shirt/short sets and men's shirts. I really like this section because my husband is a huge soccer fan and I was able to find shirts from various teams around the world. I also found a cute set for my son. Did I mention that the prices were very reasonable? You can't beat that!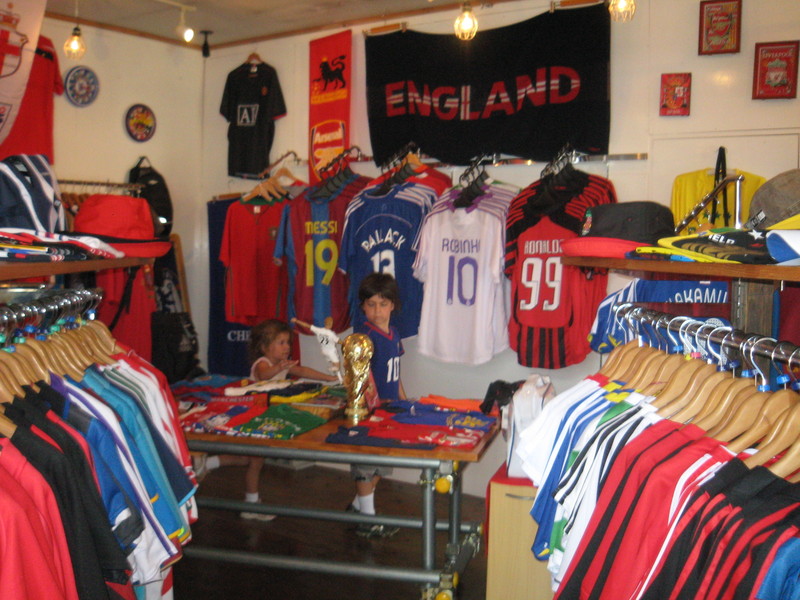 On the lower level, is the section offering women's fashions. The have cute tops, skirts, shoes, and jewelry. I found just the right wallet to fit in my new purse. Again, there are not a lot of options to choose from. You may walk away from this store with nothing, or you may walk away with that one thing that you needed to complete your outfit. Either way, I found it a fun place to shop.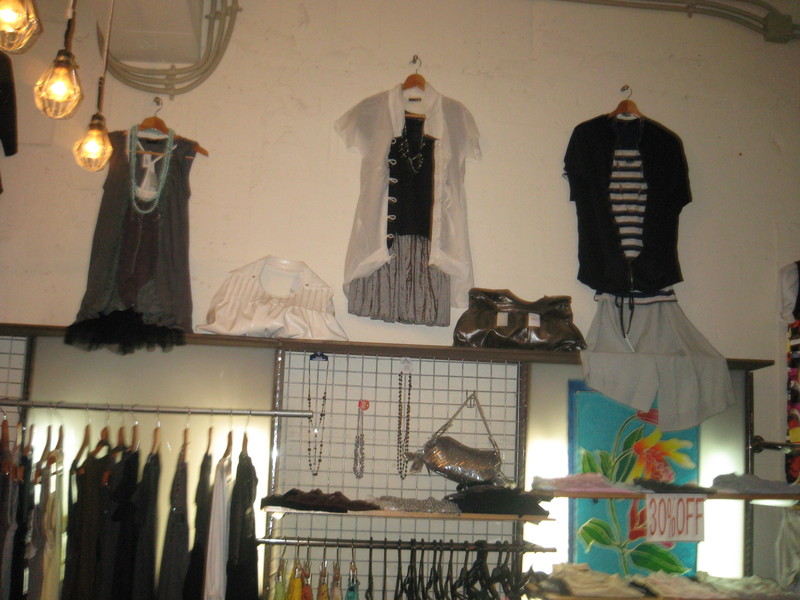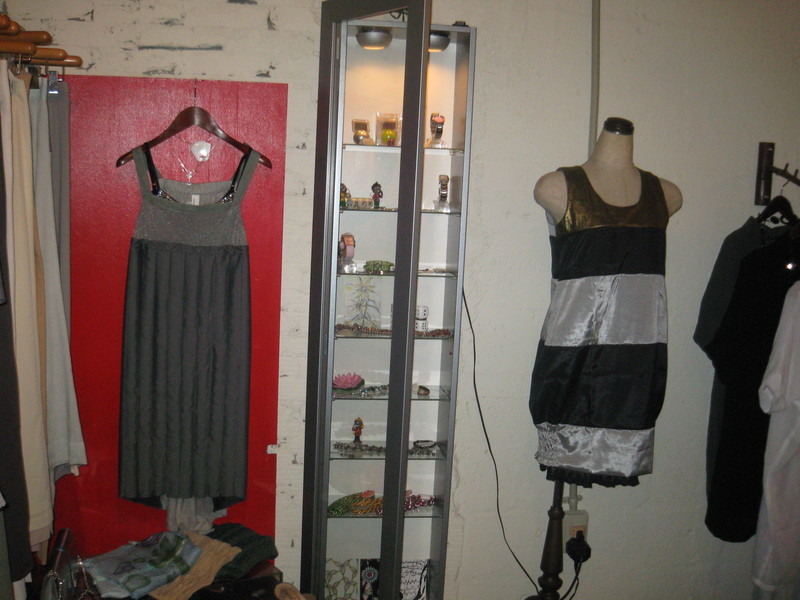 Click here for their website. I usually use Yahoo Babel Fish to help with translation. However, you may be better off just dropping by one day!
The soccer and women's stores are open daily from noon until 9:00 p.m, except for Wednesdays, when they close at 7 p.m. The children's store is open daily from 11:00 a.m. til 7:00 p.m., except on Wednesdays, when they are closed for the day. They accept dollars and yen, but no credit cards.
Directions: From Kadena, when exiting through Gate 1, turn LEFT onto 58. You'll follow 58 all the way down until you see a Harley Davidson store on the left and a King Furniture store on your right. Keep your eyes open. Gookool will be on the right side, so once you see the sign, go to the next major intersection and turn around so that you're back on the 58 heading towards Kadena again. You can park right in front of the store (but be careful when you're opening your drivers' side door, you're on a major road). If you reached the front gate to Futenma, you've gone too far.