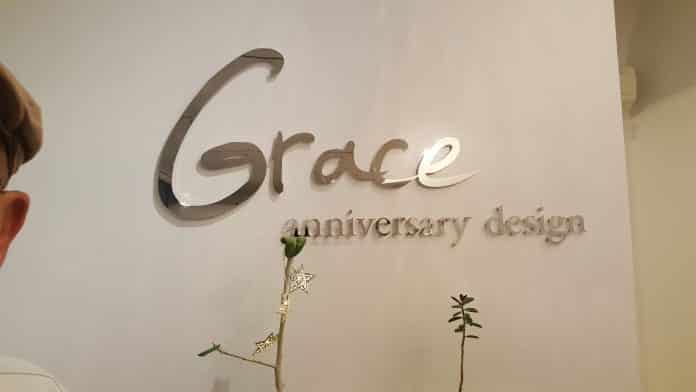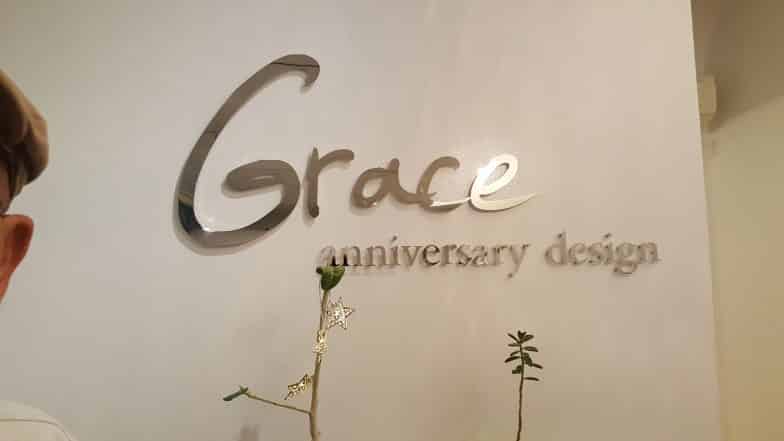 CONTRIBUTED BY LAURA SNELL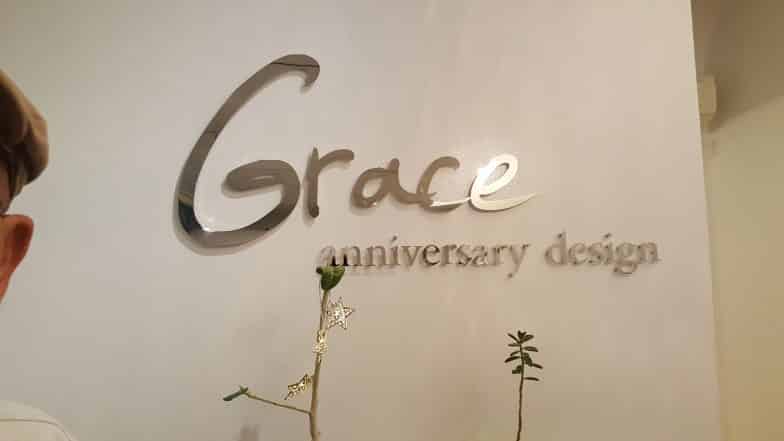 (photo courtesy of Cristina Garcia)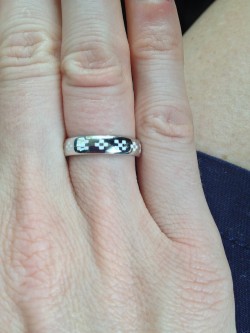 Looking for a unique souvenir to take home from Okinawa? Or perhaps you're looking for a special gift for the lady in your life. Grace Anniversary Design has exactly that!
I was so happy to find this beautiful local jewelry shop (thanks to a friend telling me about it) the day before I departed the island! What a wonderful souvenir to take home with me, a handcrafted Okinawan Minsa Ring.
Here's a little history on Minsa. So about 400 years ago people started to grow cotton in Okinawa, and at that time Minsa was born. Women gave minsa to men to reply to their proposal requests. Neat right?!
The jewelry offered within Grace Anniversary Design all has minsa patterns within it; some are subtler and some are bolder in nature.
When I was there shopping for myself, there were several Japanese couples looking for Minsa rings for each other.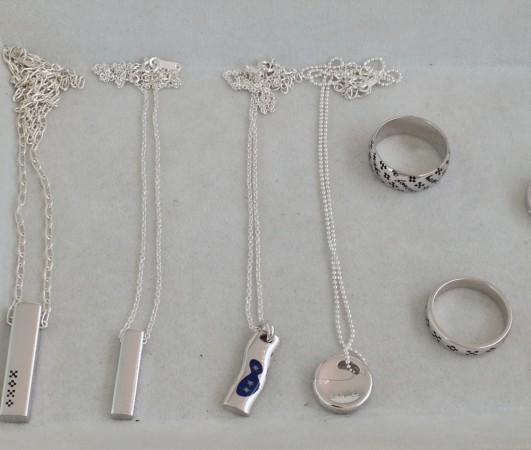 The store is very modern and tucked off the main road. If you are coming down 58, you might pass it at first because it's behind another building, but when coming back (if you have to turn around) you'll see it!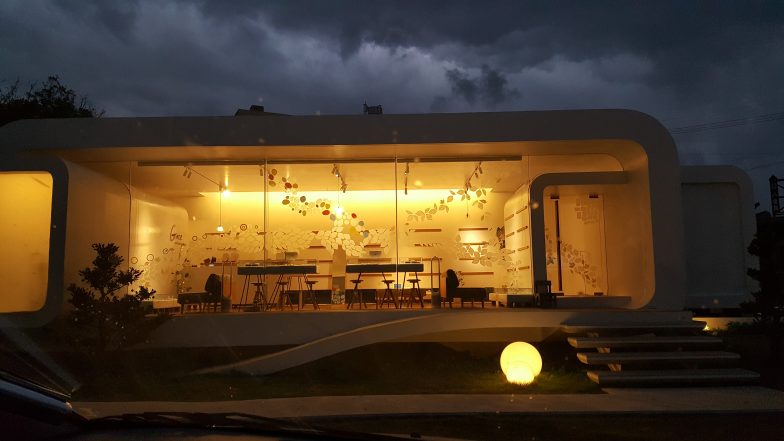 (photo courtesy of Cristina Garcia)
This store is truly an Okinawan gem. The jeweler spoke very little English but we were able to communicate with  no problem!
Just a note, she asked my ring size when I walked in and without thinking I gave her my American ring size. That does NOT translate well to Japanese sizes! They can help you find the perfect fit though!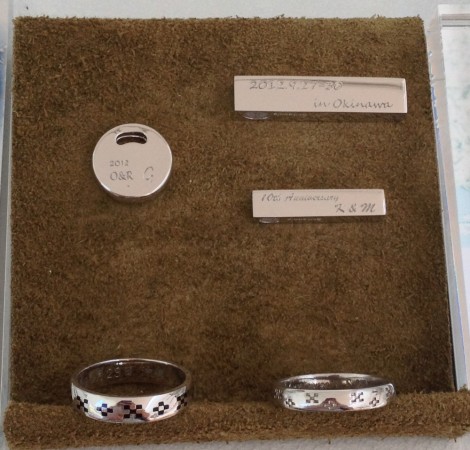 ---
Grace Anniversary Design
Phone: 098-964-3422
Payment: Yen
Hours: Daily 10:00 a.m. – 8:00 p.m.
Address: Highway 58, Onna (Approximately 159-2 Maeganeku)
Website: Grand Blue
Google Map Coordinates: 26.4475314, 127.8043797
Directions: From Kadena Gate 1, leave gate 1 going North on 58. Stay on 58 the entire time. When you enter into Onna (before you get into the business part, right on the outer edge) is where Grand Blue is located. If you pass the Moon Beach Palace Hotel, you've gone just a little too far.

Note: When you see this building (right) on the left side of the road, the driveway will be on your right.
Also, the turn into the driveway will be right after this sign (below).