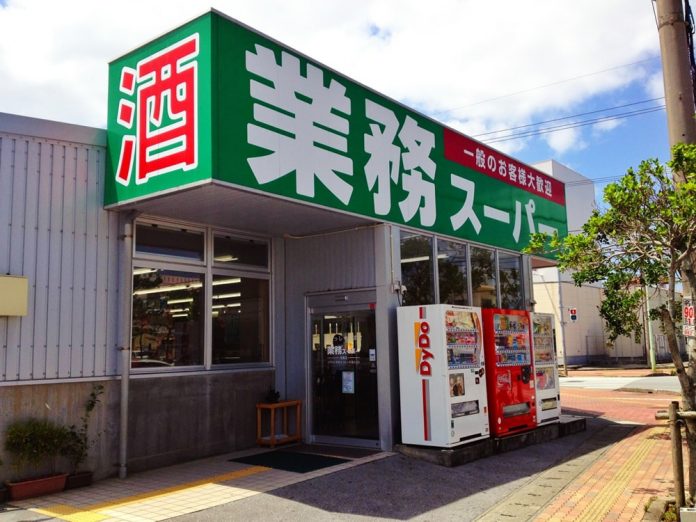 CONTRIBUTED BY SHELL BURGER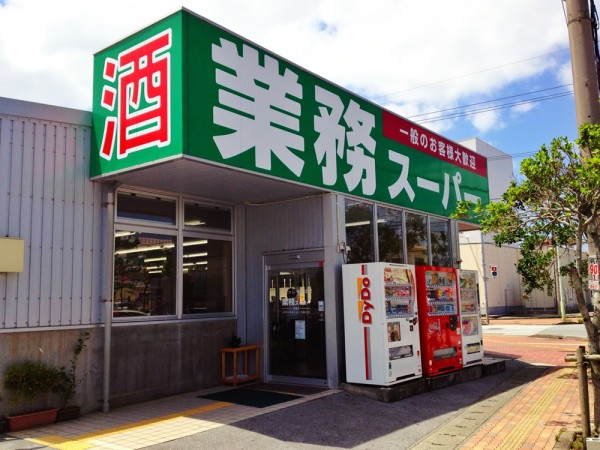 While walking back from my neighborhood farmer's market, which unfortunately I did not know is closed on Sundays, I decided to stop in at the green-signed building just on the corner. The sign is completely in kanji so I had no idea what they sold. I have walked and driven past this store several times and always wondered what it was. I know it is popular with the locals, since I see people coming and going from there all the time.
In a spur-of-the-moment decision we decided to stop in.  Worst case scenario, I thought, we would apologize and leave if it wasn't kid-friendly. However, much to my surprise the building was actually a small, specialized grocery store.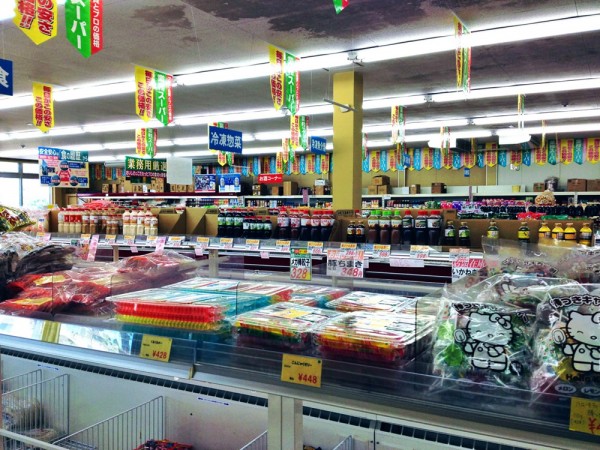 This one is different than the Kane-hide and San-A I have wandered and shopped at before. The store is made up mostly of frozen foods and sauces, with a small produce, drink, and dairy section. We had been looking for some yakitori sauce so we could grill at home, and we were very pleased to see a nice variety.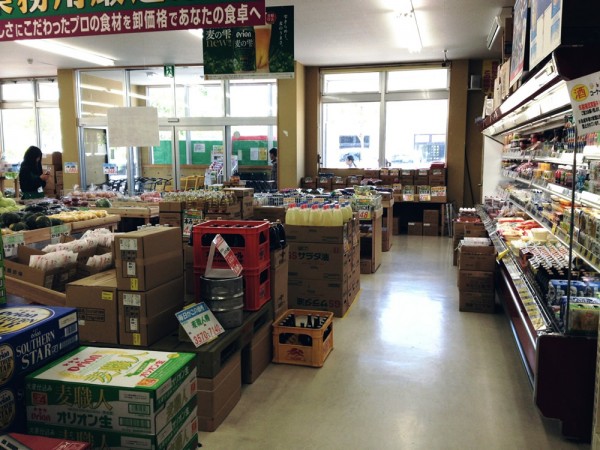 The store boasted just about every type of meat you could imagine all frozen, from shrimp to large fillets of fish, slabs of red meat, and ready-to-grill yakitori sticks. The nice part was the meat was all reasonably priced. We ended up purchasing some ready-to-grill, yakitori-style kabobs along with a huge bottle of yakitori sauce.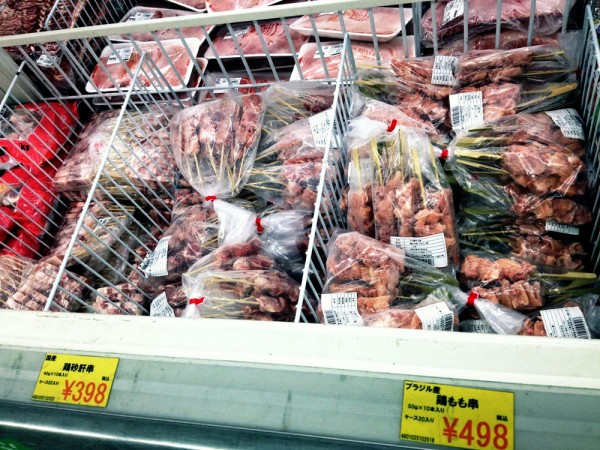 They also had ready to heat-up and eat spring rolls and gyozas, as well as a variety of frozen vegetables. I was happy to find some nice frozen Japanese pumpkin. We walked out with a bag full of food for roughly 2,000 Yen. Not bad for the amount of stuff we got.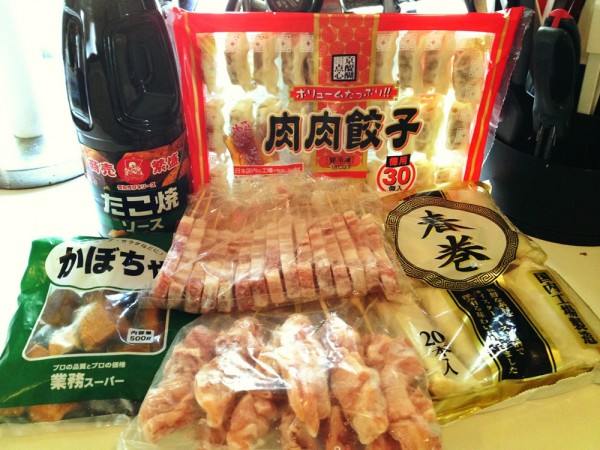 Most of the items in the store are labeled in Kanji, so I recommend either bringing a Japanese reading friend with you or take a chance and buy a variety of items to see what you like. Most of the items are in see-through bags so you can see what you are getting, and the prices are very reasonable.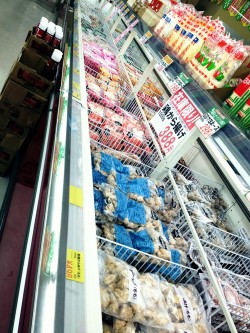 You will need to bring bags with you for your purchases, as they did not have any to provide that I could see. The checkout guy asked me for one in Japanese; I was able to make out the word "bag". Luckily, I had one in my stroller I had planned to use at the Farmer's market.
The employees we came across at the store did not speak English, but we were able to shop and check out just fine. If you have been looking for ready-to-cook Japanese fare, as well as ingredients to start cooking items at home, this is the store for you. I am very happy we decided to stop in today, and I see us making "Gyoumu Supa" one of our new favorite stores.  
After a quick Google search on this store, I discovered they are part of a chain store and have several locations around Okinawa. They are also known for their Halal foods. There appear to be eight stores on Okinawa from Uruma to Naha. The directions provided are to the one located in the Takahara/Awase area. Happy shopping!
Hours: 9:30 a.m. – 9:00 p.m.
Phone: 098-932-4807
Payment: Yen only
Direction: From Kadena Gate 2 go straight on route 20, you will go through both 330 and 329 intersections. Once you pass 329, you will come across a Enos Gas station on the right side, turn Right at that intersection. (If you see Mos Burger and Max Value you have gone to far.) When you turn the gas station will be on your left. Follow this road a couple of blocks. (You will pass a farmer's market on the leftside, at the next road turn left. You will see the green Kanji  "業務スーパー" sign. Parking will be on the right side. There is a parking lot.
Address: 6-9-1 Takahara, Okinawa
Website: Gyouma Supa