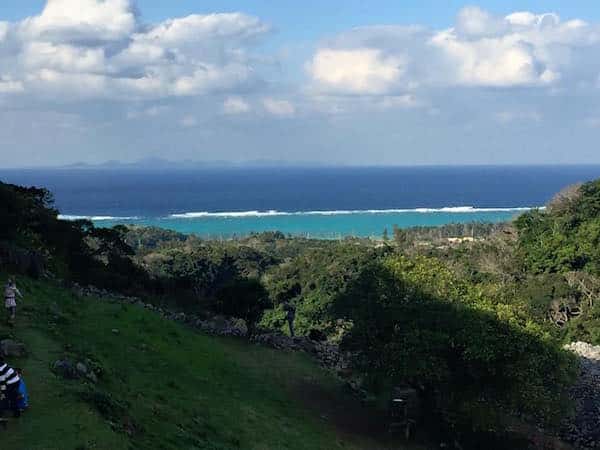 CONTRIBUTED BY JOELLE YAMADA
"Put one foot in front of the other and soon you'll be walking out the door…"
Anybody remember that song??  It's from one of my favorite Christmas movies, "Santa Claus Is Comin' to Town", the one where Fred Astaire narrates and sings.  And why the heck am I mentioning it in March???  Well, for some reason it is the song that plays on a loop in my head whenever I go on a difficult hike.  And as I grew up doing that weekly with my family, it's been sung in my head A LOT.  But it always helped me get up the hills and head down the other side.
I learned a lot from hiking with my family:  how to pee in the wild without getting my pants wet, the perfect drinking pace to make it through my bottle of water by the time we got back, how to walk over difficult terrain while holding hands with my boyfriend — cuz OF COURSE we could never let go, what happened to our "wilds" during times of drought because we often walked to a waterfall that didn't always fall, and the importance of jumping HIGH over any stick in the path as they often turned out to be rattlesnakes.  For my parents, it was a way to get us away from the stereo and the TV and out communing with them.  And since we were always allowed to invite our friends, they were able to get to know our friends and see us interact.  I wasn't raised by dummies, I'll tell ya that.
But other than Hiji Falls and Ishikawa People's Park, I don't know anything about places to take my kiddos for a good Saturday morning hike.  My oldest is just getting to the age where this might be fun but driving an hour to hike makes it "unfun."  Hoping you can help me out and tell of places you walk/hike!