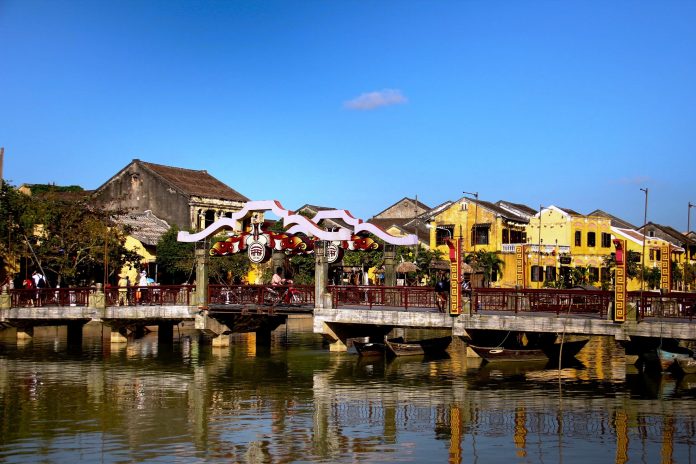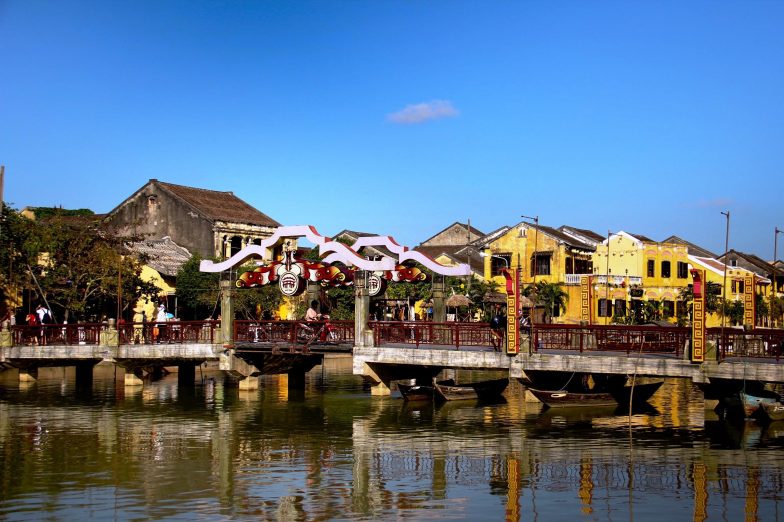 CONTRIBUTED BY MINDY MORRIS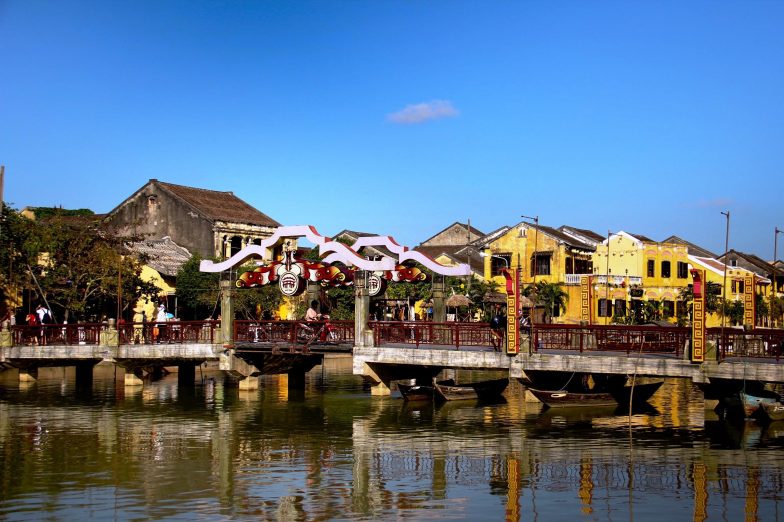 Hoi An doesn't have a checklist. The guidebook won't provide you with a detailed itinerary with places to go and things to see. I think this is a huge reason that it became one of my favorite spots in Southeast Asia. After a pretty quick pace for about a month and a half, this deliciously low-key stop was exactly what I needed.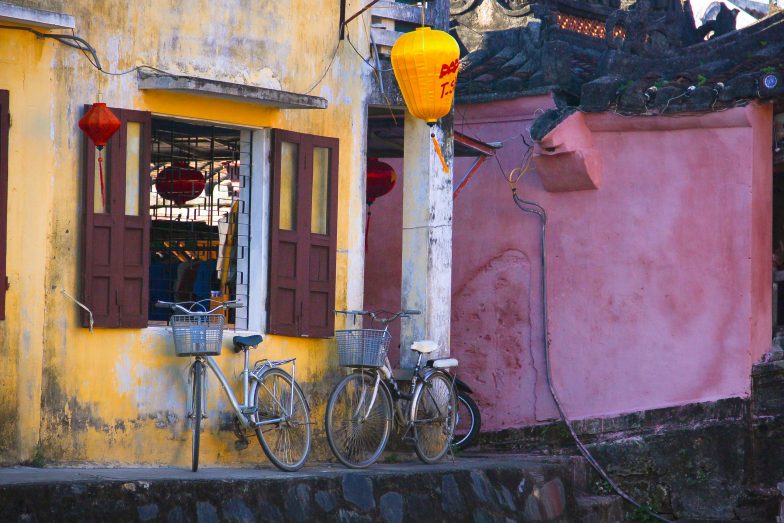 Now this is not to say that I don't love a good checklist … I have visited (and loved) many places that require outlining a detailed itinerary in the morning and being careful not to stray too far, lest you miss one of the national treasures. However, I often return from trips like that feeling like I need a vacation to recover from my vacation. Hoi An enchanted me because it was the opposite.  I was relaxed and happy by the time I left.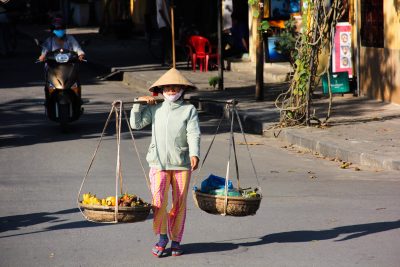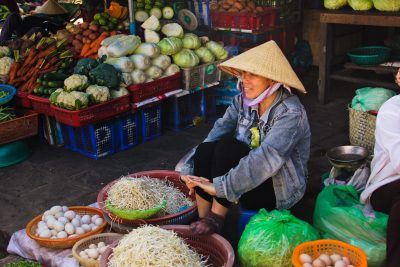 So, since your guidebook is not going to give you many details, (other than to take river cruises down the Thu Bon), here are a few guidelines of my own for getting to know one of my favorite cities in the world:
You can't visit Hoi An and not try the world's best sandwich. I'm not kidding. In fact, you should probably plan a trip just so that you can experience the banh mi sandwich from Banh Mi Phuong. For the last 20 years, the Banh Mi Phuong stall has served up the most delicious sandwiches in the world (think fried egg, headcheese, liver pate, pork belly, etc.) It's absolutely heaven on a baguette. You may question my judgment, considering I had been surviving on rice for about a month and a half at this point, but on our second of five consecutive visits to this little stand, we noticed an article taped to the outside of the cart window. Apparently Anthony Bourdain agrees with us. So there you have it … definitive proof that we discovered one of the world's best sandwiches.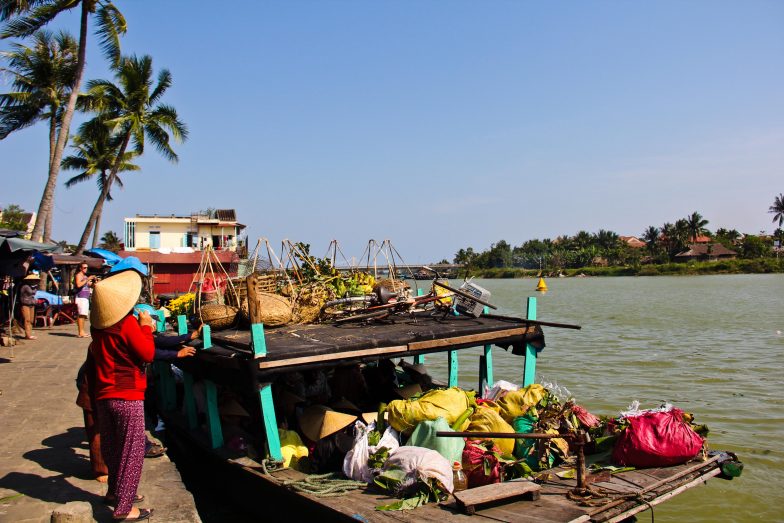 I've rarely met a beach I didn't like, and Hoi An was no exception. We rented bikes from our hostel and spent about 30 minutes pedaling out to Cua Dai Beach. (You can also get there by car or motor bike, but bicycles were a fun way to burn off some of the calories we were consuming every day at Banh Mi Phuong). Once at the beach, you can rent an umbrella and chairs and have frozen drinks or buckets of beer brought to you for about the cost of parking at some of the beaches in the States. The only thing to be aware of is that there are a lot of parking issues. It's often best to park at a seaside restaurant and eat there before going to the beach, just so you know that your vehicle (or bikes) will not be ticketed or towed. We've been told that at times there is surf, but there certainly wasn't while we were there. I could have spent every day lounging and walking this white sand beach, watching the Vietnamese fishermen beat their nets and the pedlars hawking their braided bracelets and Magnum ice cream bars, and felt like the whole trip was worth it.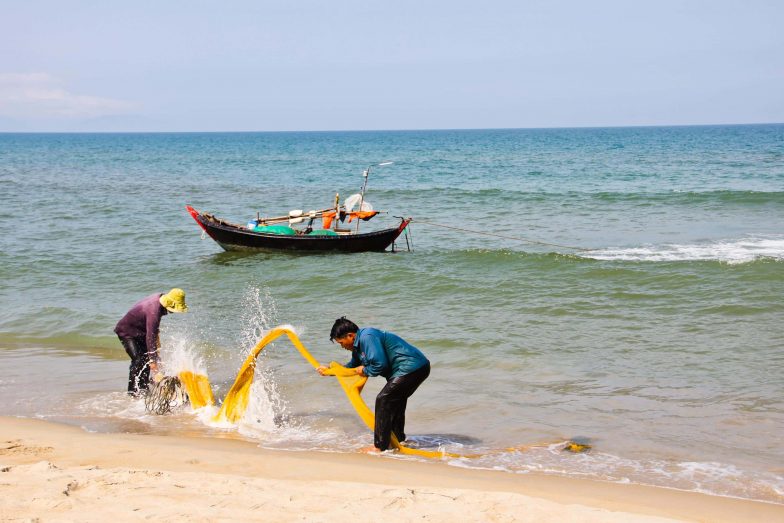 I never thought I would say this, but here it is: A trip to Hoi An is not complete without at least considering custom tailored clothing. Tailor shops are huge in Southeast Asia. I used to laugh when they would approach us in Bangkok, holding laminated pictures of three-piece suits showing pictures and asking "Suit? Suit?" I would look at these people like they were crazy! "I am carrying everything I own in a backpack, it's 100 degrees out, I am sweating through a sundress… and you are talking to me about custom tailored suits??" The only suits I'd been interested in for months were of the bathing variety! That rant aside, however, I will sheepishly admit that even I fell under the tailor spell in Hoi An.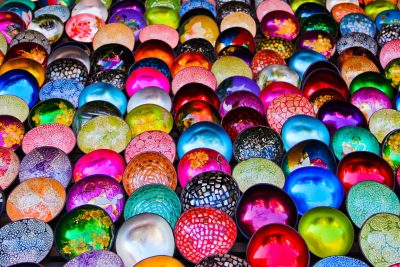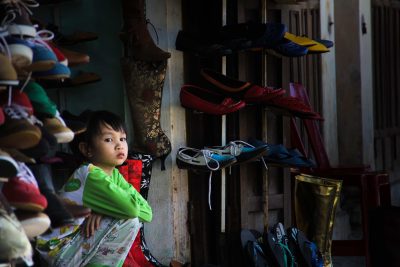 The one thing that all the guidebooks seem to agree on is that if you are going to buy a custom tailored anything in SE Asia… Hoi An is the place to do it. However, even knowing this, I had no intention of getting sucked in. Then one day, as we were walking to the river, a little red riding coat caught my eye. (Okay it was not a riding coat, but that that makes it sound so much more romantic.) I had to at least inquire, and by doing so… decided that I had to own it. $35 USD for a darling, red, tailor-made coat that would be ready to pick up in two days? Yes, please! (If, like me, you have no room in your backpack/suitcase for additional clothing, they will also ship everything you purchase back home for you.) I stood there for the better part of an hour being measured and trying to describe how I wanted it to fit. During my second fitting (yeah… pretty legit!) I decided this whole "custom" thing was quite fun, and thought, "Why just get a red jacket, when white is such a nice color as well." What's a girl to do when they are so accommodating with their combined shipping policies?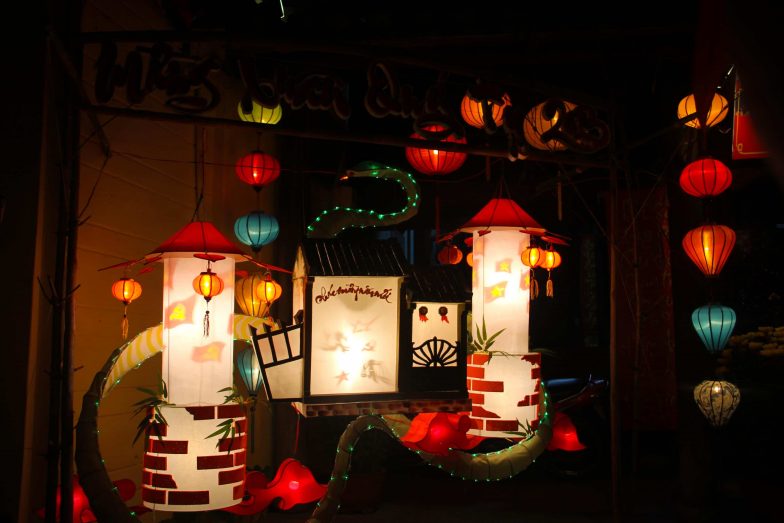 Considering my list is limited to a beach, a sandwich stall, and shopping, you can wrap your mind around just how much there was "to do" in Hoi An… and yet, it's at the very top of my list. If you are craving a little more structure, you might also consider booking several river tours for consecutive days. These affordable excursions range from a few hours to a full day and it's easy to buy "tickets" for what fits your schedule along the river or in your hotel. Generally the laminated signs have pictures illustrating where they will take you (pottery villages, floating markets, etc.), how long the tour lasts, and the price in both Vietnamese dong and sometimes in USD.  I prefer to buy tickets for things like this in person because times, prices and options seem to vary by the day, but if you are the "plan before you go" type, here is a link to purchase tickets for one of the river cruises we took. (However, I think we paid about the equivalent of $10 US by buying in Vietnamese dong at the last minute, and it's $26 if you purchase through the link.)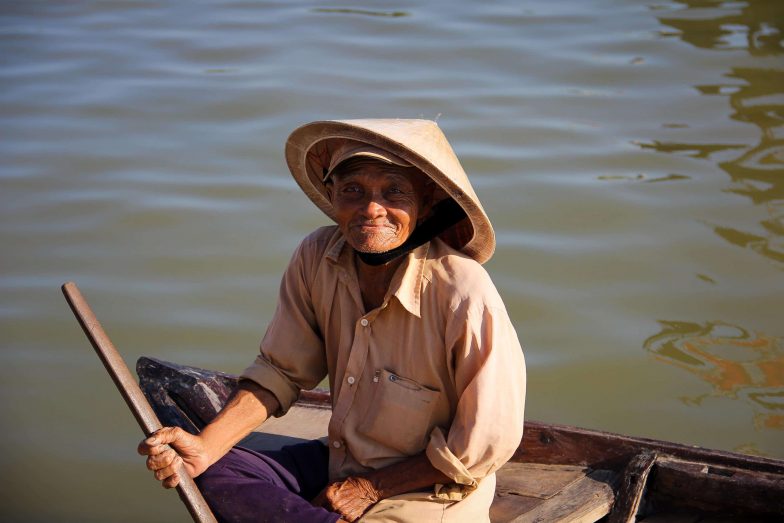 After five days in Hoi An, I was hooked. It's at the very top of my list of places to return to. The people are accommodating, the food and restaurant scene is fantastic, the river tours are worth doing, and the markets are colorful and fantastic.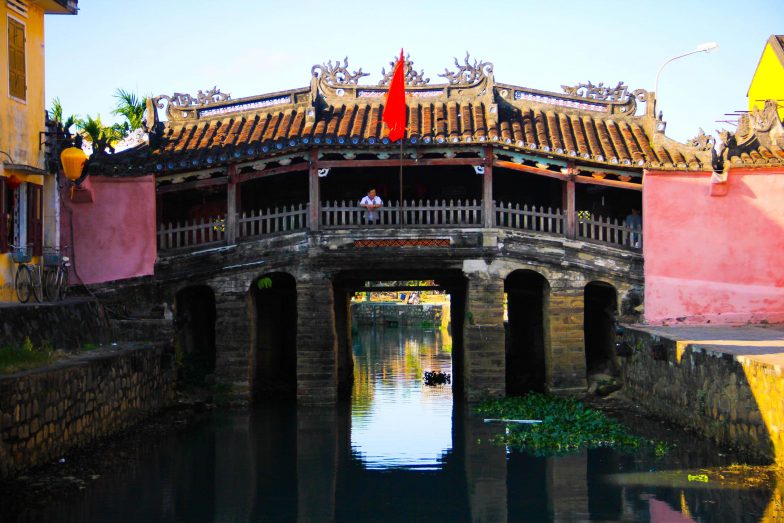 Here are a few pictures of one of my favorite spots in the world. No national palaces or historical landmarks- just alluring, charming Hoi An.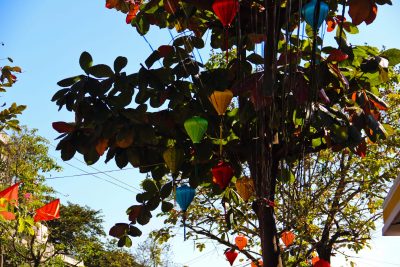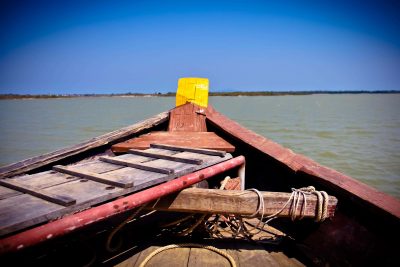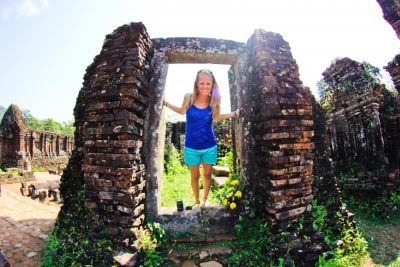 A few notes since my visit in early 2013:
Several storms have hit Cua Dai Beach over the last few years, taking much of the beautiful white sand with them and leaving the beach a bit barren. An Bang Beach is another excellent option for spending a lazy day at the beach. This beach was more of the "locals" beach in 2013, and had a much more authentic Vietnamese feel. With Cua Dai attracting fewer visitors these days, I have read that An Bang has is catering more to tourists than it did in 2013.
Cua Dai: https://www.google.co.jp/maps/place/C%E1%BB%ADa+%C4%90%E1%BA%A1i+Beach/@15.881364,108.387652,17z/data=!3m1!4b1!4m2!3m1!1s0x31420d0f6aeed753:0xf45223bb5cc94278
An Bang: https://www.google.co.jp/maps/place/La+Plage+Beach+Bar/@15.9046064,108.3459023,14z/data=!4m5!1m2!2m1!1sbeach+near+An+B%C3%A0ng,+T%C6%B0+Ngh%C4%A9a+District,+Quang+Ngai,+Vietnam!3m1!1s0x0000000000000000:0x4b1c2c074648a7ba
In late 2013, Banh Mi Phuong moved from the little street stand it had called home for almost 20 years to a more permanent location near the entrance to the city's main local market. You can find it by the market entrance on: Hoang Dieu Street in Hoi An, or just ask anyone where to get the best Banh Mi in Vietnam. They will point you in the right direction! Here's the Google Map.
As for the tailor shops… they are, quite literally, impossible to miss. There's half a dozen on every street in the town.