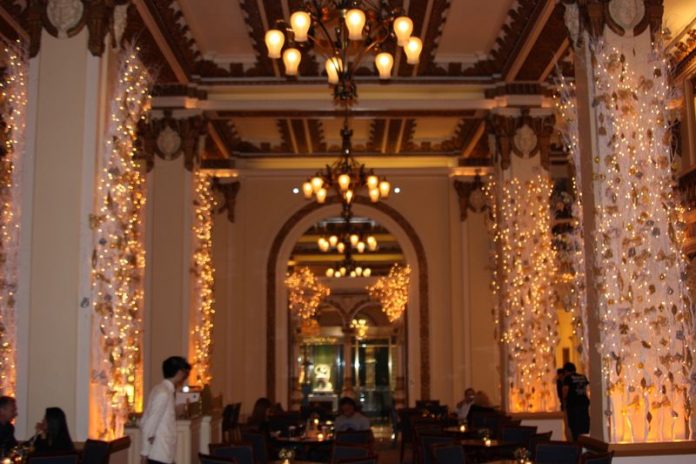 CONTRIBUTED BY MARY RICHARDSON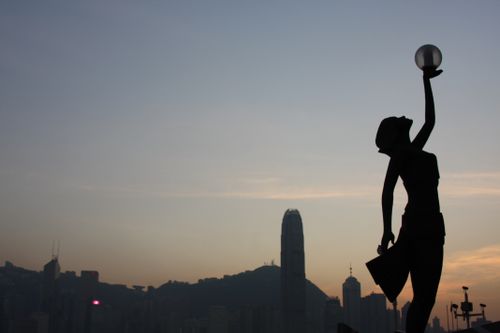 We recently returned from a Thanksgiving trip to Hong Kong. Since I know many Okinawahai readers may also be planning a trip there over Christmas holidays, I want to provide some helpful tips we learned along the way about transportation and star attractions. Next week's post will follow up with information about an easy side trip to Lantau Island while you're there.
1. First off, Hong Kong has so many great hotels, but I recommend staying in Kowloon for its proximity to a few interesting places. One hotel that is a great value for its amenities for families and location is the The Hong Kong YMCA, which is perfectly located right across the street from the Hong Kong Harbor and Ferry Terminal. In addition, there is a subway line just steps away, which is so convenient for getting around.
2. Next, don't take a taxi to your hotel upon arrival. A super easy and fast alternative is the train, that you pick up right inside the airport. Now, here's an important money saving trick we didn't even realize until the end. Depending on how many days you will be there and what you want to do, there are all kinds of transportation passes that help you save money. There are automated machines from which you can buy your train tickets, but my suggestion is to talk to the customer service person and find out what deals they offer. Many times, buying a package for multiple people is cheaper than buying for one at one of the ticket machines. For example, we found out that we could've bought tickets that got us roundtrip transport to the airport AND a few days of unlimited subway transportation. Instead, we probably overpaid our subway fees by $25/day.
In terms of getting to your hotel, the train takes you to a central terminal. From there, a free shuttle bus will take you to your hotel, or at least very close.
3.  Some of our favorite Hong Kong experiences were free or cost very little.
Always a sucker for romantic historic places, we peeked inside the lobby of the colonial Peninsula Hotel. It was gorgeous with gilded pillars, intricate painted ceilings, and this time of year, Christmas decorations galore. You can even spring for afternoon tea (we did not), but be prepared to wait in line.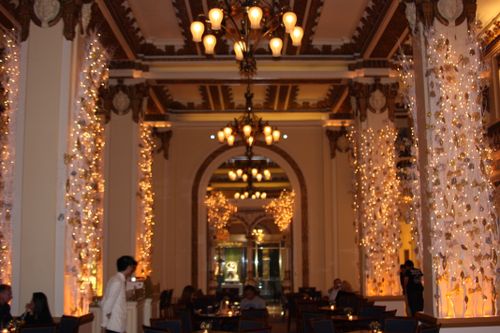 We loved strolling down Nathan Road, full of everything from curio shops, restaurants, tailors, and jewelry stores. Be warned that you will be approached to buy fake Rolex watches and Gucci purses nonstop, but who can resist the lights and festive atmosphere?
The Yuen Po Street Bird Garden was colorful and noisy and yes, a little freakish with the multitude of birds and their owners. However, in such a modern shiny metropolis like Hong Kong, it felt like China, which made it more interesting and cultural. It's a great place for people watching and taking photos.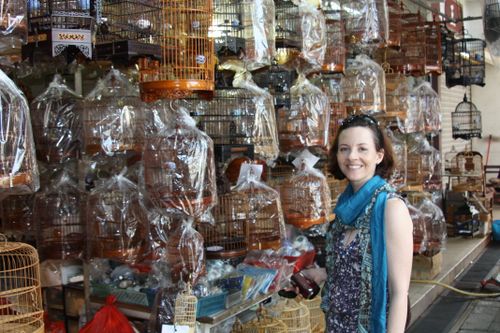 You absolutely can't miss out on experiencing one of the many night markets. Imagine loads of people, foot massage parlors, clothing and souvenirs, loud negotiating going on, and open air dining of hairy crab and other seafood specialties. The atmosphere is so fun, but be careful not to take too many pictures or video at a restaurant stall. We got shooed away by one after videotaping the frying intestines too long!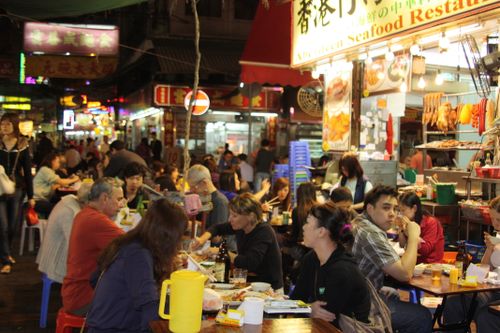 No trip to Hong Kong would be complete without a short trip on the Star Ferry. I recommend doing it at nighttime for gorgeous views of the city lights.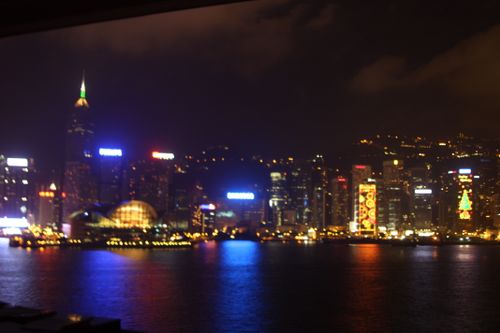 4. Our favorite dining experience was Dim Sum, of course! We went to the Luk Yu Teahouse, located across the water from Kowloon in Central, but easy to get to by subway. This restaurant was full of locals and we were lucky to be there early in the morning for the carts of chinese appetizers circling around the room. If you've never been to a Dim Sum restaurant before, put this on your list.
You sit at your table and wait as servers walk around the room pushing carts and carrying trays with a variety of little plates. They show you their offerings, you either accept or decline, and then they stamp a paper on your table. This meal did cost us a bit more, but that's because we couldn't resist the little trays and steam baskets that kept passing us by. We did have a fabulous time here and any visitor should not miss out on this unique Cantonese food.
These are just a few of our money-saving recommendations for Hong Kong. What are your favorite things to do there?
Next week's post will be about getting to Lantau Island, home of Hong Kong Disney and the famous giant bronze Buddha.