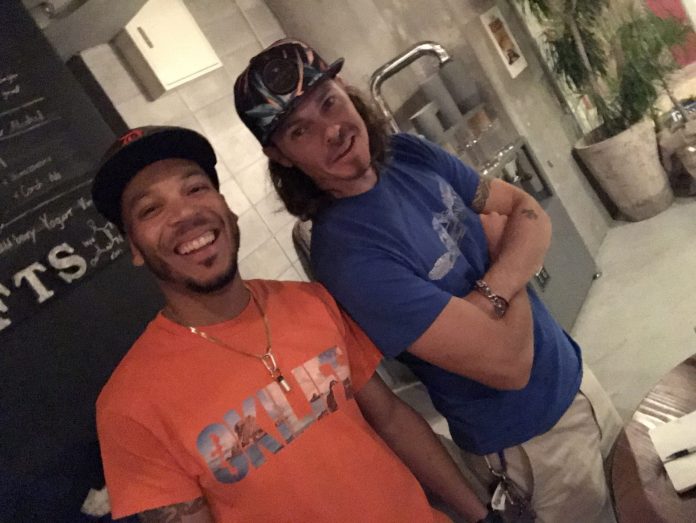 It all started about 6 years ago, at an American Chamber of Commerce general membership meeting in Okinawa. I was looking for anyone around my age since almost all men that own some of the biggest, foreign owned business in Okinawa were 3x my age.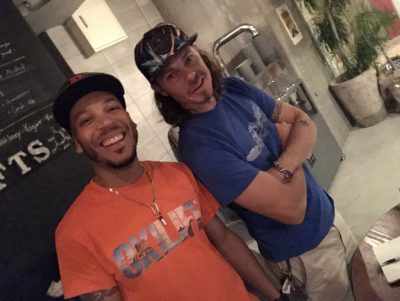 He looked like a cool dude and he actually introduced himself to me. That was how we started. I met my friend and business partner, Carl Bastian. Carl and I had no idea that what we formed that day in Okinawa-Hai would develop over the years. Right now, it's quite evident that our meeting was a turning point in my life. Together, we own TSC, operating as a holding to own companies and projects we consult on. Within TSC, we have RWO, a company we use to manage consulting contracts and tourism related projects within Okinawa. My friend and I also manage OkiLife in Okinawa-Hai, a brand developed along with Pete Leong and Justin Coogler. Often, we involve ourselves in way too many projects for our own good, but we love what we do. We are always thankful that we share an awesome day job though.
My name is Reggie Estes and I am the Managing Director and Chairman of TSC. From Flint, MI and I are 33 years old (Golden Age S58). Once a USAF sheet metal troop for 18EMS KAB from 2004-2007. I've got love for going fast and I get my "fix" on my bike (bicycle) or in cars (my favorite gear is 3rd).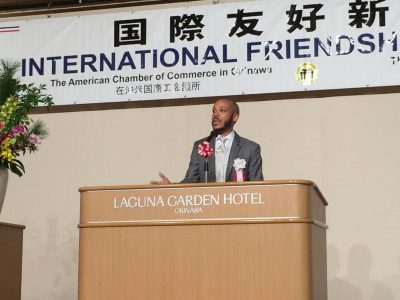 I am a super introverted person, which I know is quite laughable for what I do. I've got a slight addiction to the feeling that you get when you complete something you've put passion into. My Mom told me that I can do anything I want, and I seriously believe her..we are much more capable then some of us think. Currently, I am the Vice President of the American chamber of Commerce, serving on the Business Development, Tourism, and Hospitality, and the Labor and Trade committees. Again, I try to do way too much!
We are super stoked to be the new owners of OkiHai. Developing the community and resources that came with this project are our main plan for now. We are going to be rolling out content a bit slower for a few weeks while we do all the not so fun stuff that happens in the background. We are also optimizing the site so it will be easier to load the content and at the same time become much more mobile friendly. So please be patient with us and keep watching because we are going to be adding more channels to display content for you all as well as creating opportunities for more people to contribute and build their following as well……
Cheers