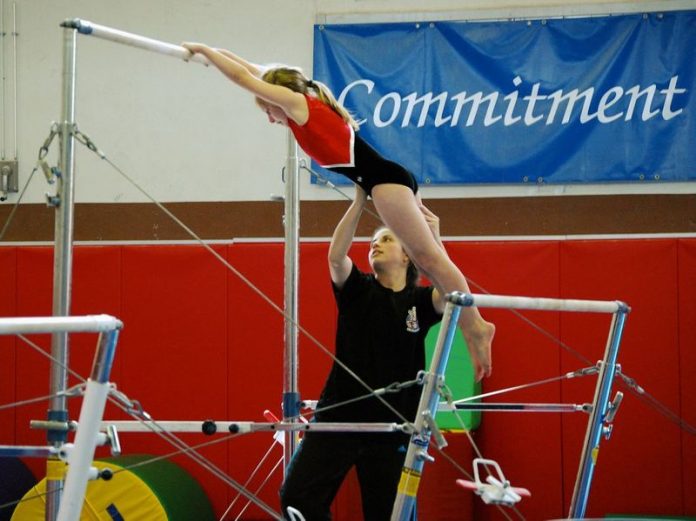 CONTRIBUTED BY MARISA AMICK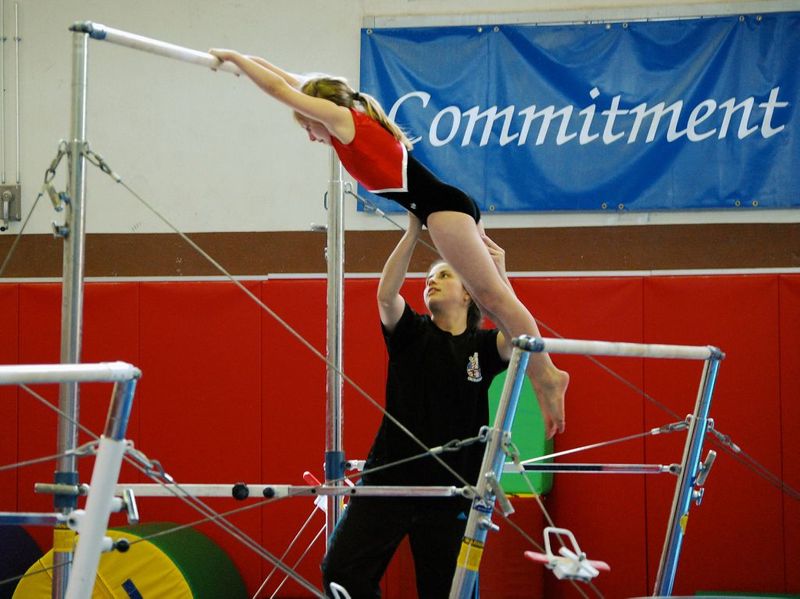 Gymnastics
My nine-year-old daughter has been taking gymnastics at the Kadena Youth Center for about three months now.  She had previously taken gymnastics classes for a few years at the YMCA near where we were stationed before coming to Okinawa, so she had some skills before signing up here, although that's not a requirement. From our experience with the Youth Center gymnastics, we have found that they are very detailed and precise when it comes to learning skills.  That to me is great, I like that they're learning the correct way to do their skills and the girls look like graceful, future Olympic gymnasts doing their stuff.
My daughter's one complaint is the rope climb. It's kicking her behind.  Physically she's ready, mentally she can't get over the height fear thing.  Other than that, she loves gymnastics, receives a great sense of accomplishment for giving it her all and is getting a great work-out.
The cost per month for us is $40.00 (there is an Air Force Club card discount) for a one hour class each week.  Leotards are offered (and recommended) for $30.00. My daughter's leotard had to be ordered and once she received it she was so excited because she said it made her feel like part of the group.  Level One classes are offered to children 5 and up, boys and girls.  Kids will be evaluated to decide which level they will start in. No Sports physical needed. From what I understand there is a waiting list, except maybe for homeschoolers that can come a little earlier in the day, but it's worth the wait.
My son is also taking gymnastics at the Youth Center — his is called "Daddy, Mommy & Me" and is for toddlers.  It's a great first chance at listening to/following a teacher and there is lots of running & jumping to get the wiggles out!!  For more info on gymnastics classes you can call the Kadena Youth Center at 634-0500.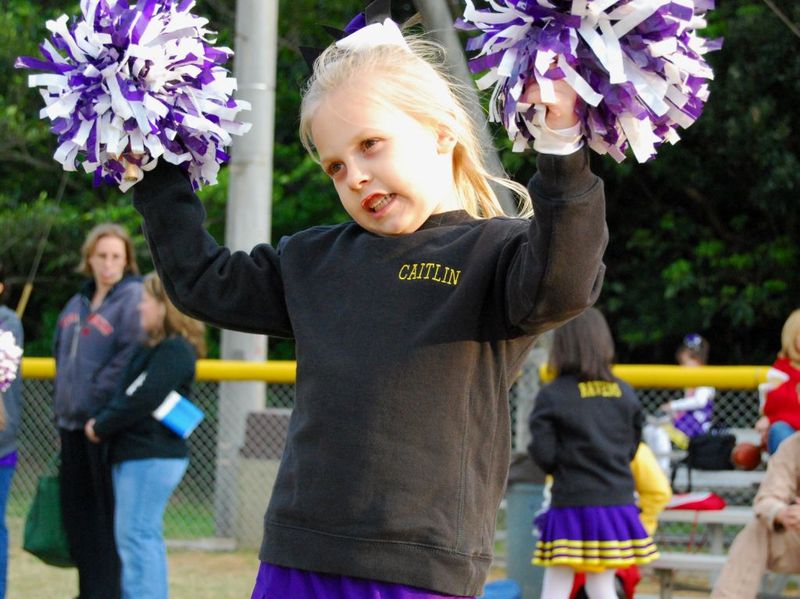 Cheerleading
My six year old daughter is doing cheerleading for a football team through Kadena Youth Sports.  We have a lovely Coach and Assistant Coach teaching the girls tons of cheers and ensuring the girls are having fun.  It's very cute and entertaining for us parents to watch.
We paid a one time fee of $80.00 for cheerleading. These fees cover the cheerleading uniform, long sleeve shirt and shorts to go underneath the uniform, matching socks and pom-poms.  There were other optional fees for matching hair bows (we paid four dollars) and I've seen where other cheer teams have bought matching sweats and jackets but I'm not sure of the cost of those.  Of course there's no pressure to buy these extra items.  We did have to get a Sports Physical for cheerleading since we went through Kadena but I think if you go through MCCS on Foster, no sports physical is needed, just proof of age. Starting age for cheerleading is five and goes up to fifteen years old.
If my daughter had one complaint about cheerleading, it would probably be that it's too cold.  But don't let this stop you from signing up, there's always indoor cheerleading for the basketball team.
The number for Kadena Youth Sports is 634-1384.  PLEASE, pretty pretty please, chime in with info on other bases/off-base where we could enjoy these same sorts of activities!!  Thank ya muchly!