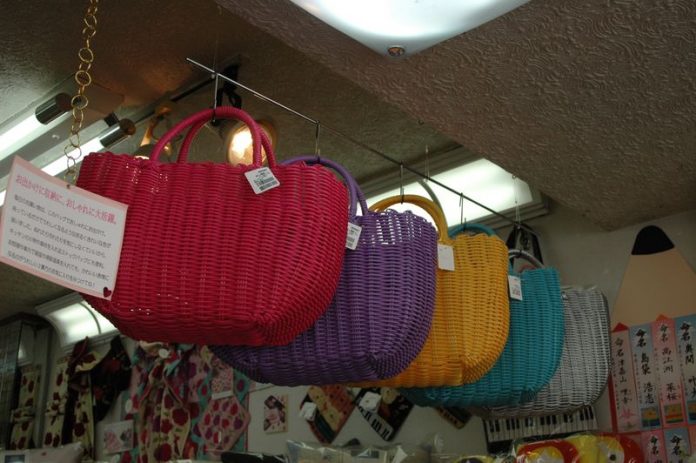 CONTRIBUTED BY LARISSA TRAQUAIR
Call it a purse, a tote, a hand-bag or a pocket book. Whatever you call it, it's the accessory that we hold near and dear to our hearts! I even spent over an hour in the BX a few weeks back carrying around a purse and a laptop bag with the hope that one of the two would inspire me to purchase it. I also needed the opinion of two friends before I could call one of the two items mine! Without their help I would have bought the laptop bag and tried to pass it off as my purse – it was red and gorgeous and very tempting!
Purse Facts: According to recent studies, the average weight of a woman's handbag has risen to over 5 lbs! Researchers say that a healthy weight should not exceded 2.2 lbs. According to a recent study done in England, the average 30 year old woman owns 21 handbags and buys a new one every 3 months! Academy award nominated costume designer Patricia Fields ("Sex & The City", "The Devil Wears Prada") is now designing handbags for Barbie. Her latest design is a fake crocodile embossed metallic bag.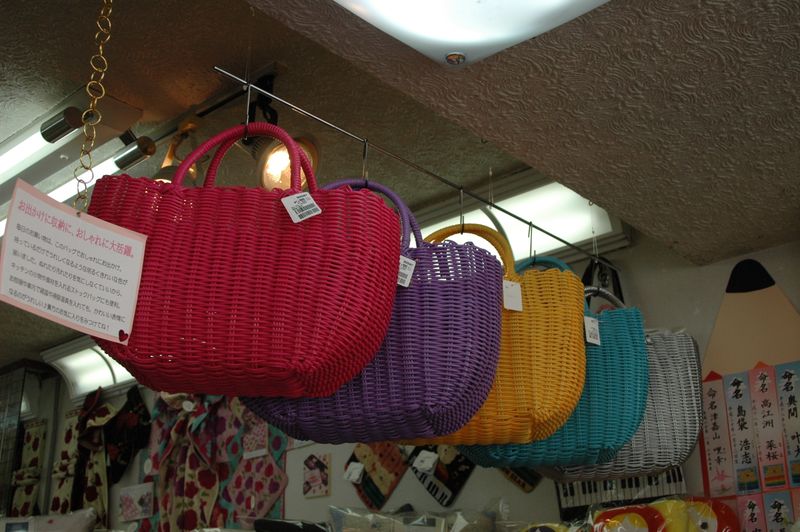 Tajimaya is a cute, high-end gift shop that "totes" some very creative bags for spring. We pass this store while strolling to Somchai's on B.C. street and I always love to walk in and look at what is new. What caught my eye were these woven, plastic totes. These totes are versatile because you can purchase a separate accessory bag to attach inside and now you have a purse and a tote in one. This has been my goal for a while – have a purse for the essentials like a wallet, lipstick, cell phone and keys and a tote for the datebook that must be with me at all times.
As you can see these totes came in a rainbow of colors and the accessory bags were equally cute. The totes ranged from Y892 – Y1,985 depending on the size and style. The accessory bag is reversible and ranges in price from Y1,000 – Y1,300. Click here to see how to organize your new purchase or your classic favorites.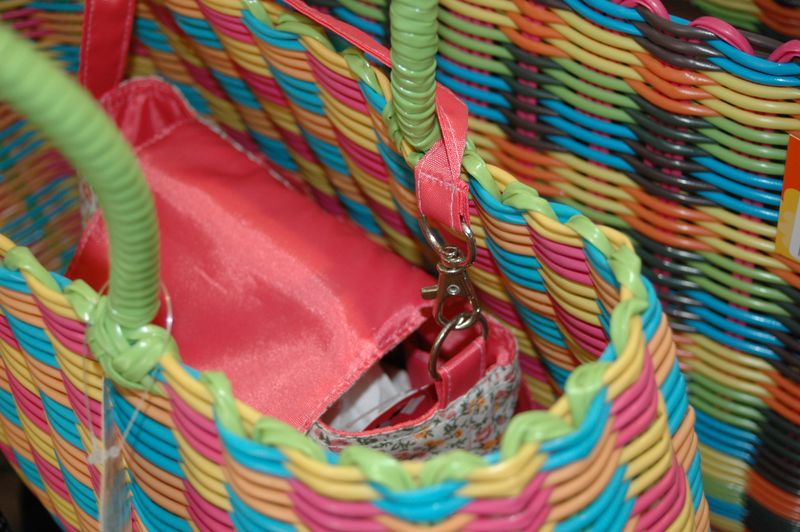 And this is what it looks like on your arm.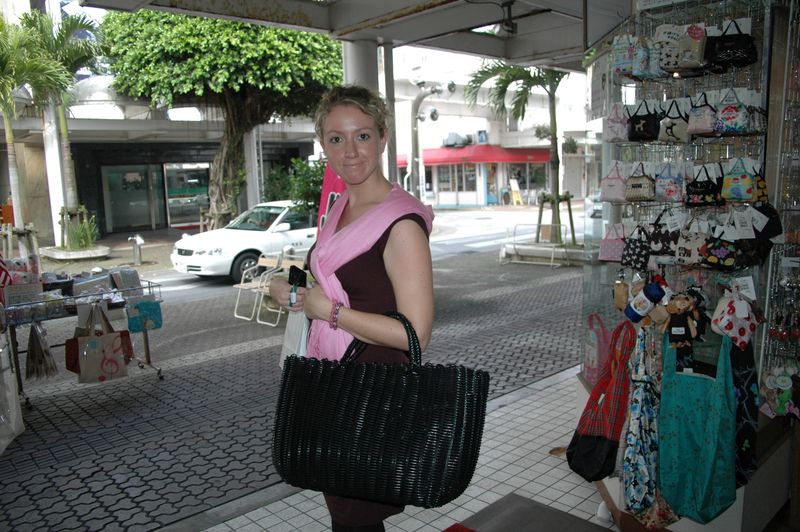 If you are not in the "purchase a new bag" mode you will still want to check out this little gem of a store. This is a great place to purchase gifts for family and friends. They carry cake candles ranging from Y500 – Y1,200. Bath and body items, towels, essential oils with aromatherapy items, massage oils, stuffed animals, toe socks and phone charms. Variety is the spice of life!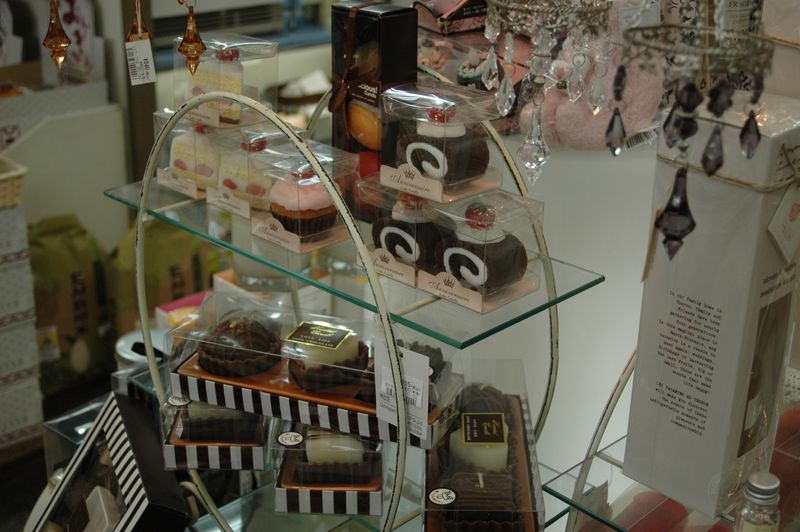 They had a small variety of tea cups ranging from Y1,300 to Y2,300.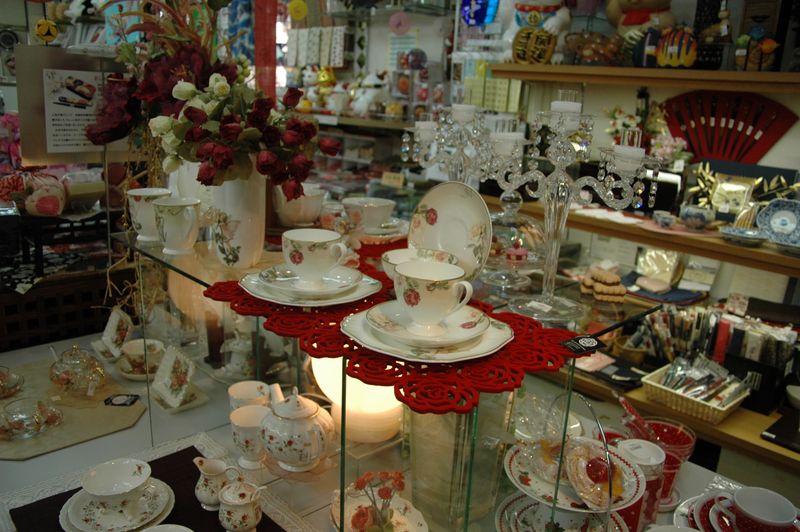 Several travel mugs were available for purchase as well as a section of kids plastic ware and bento boxes.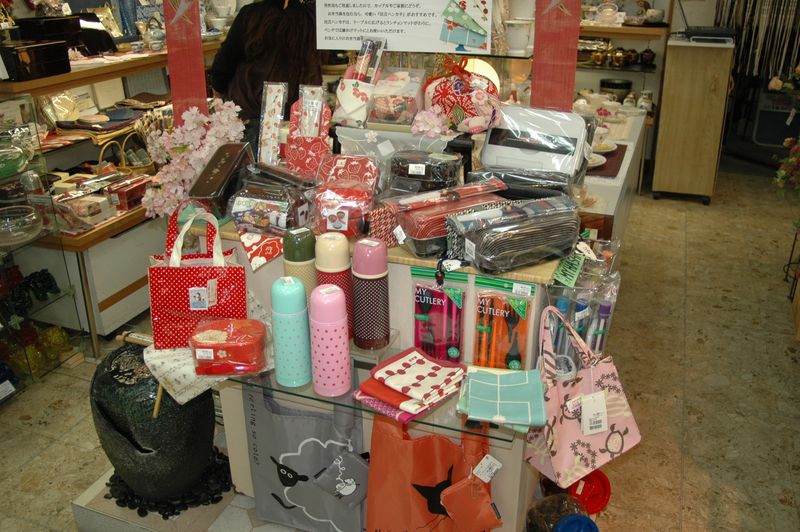 You could also find Japanese items like pottery, chopsticks, etc. And if that's not enough, we found more purses, bags, cosmetic cases and jewelry boxes to look through. Don't delay in checking out this shop because they are due to move in June or July.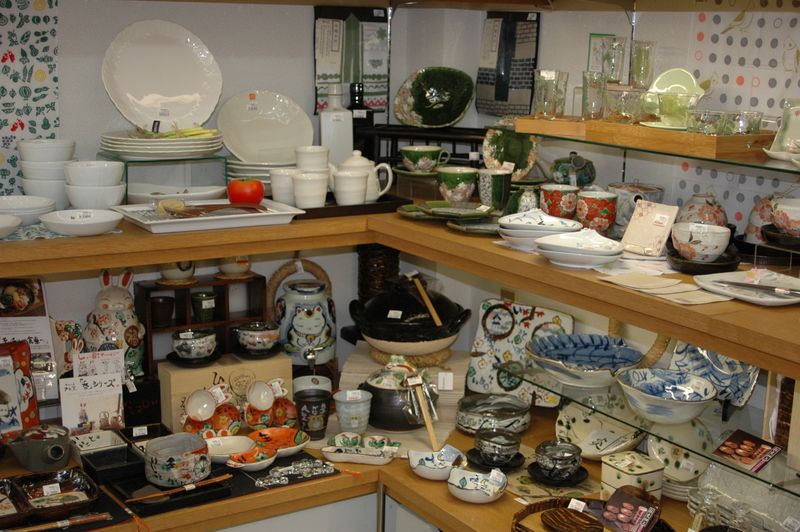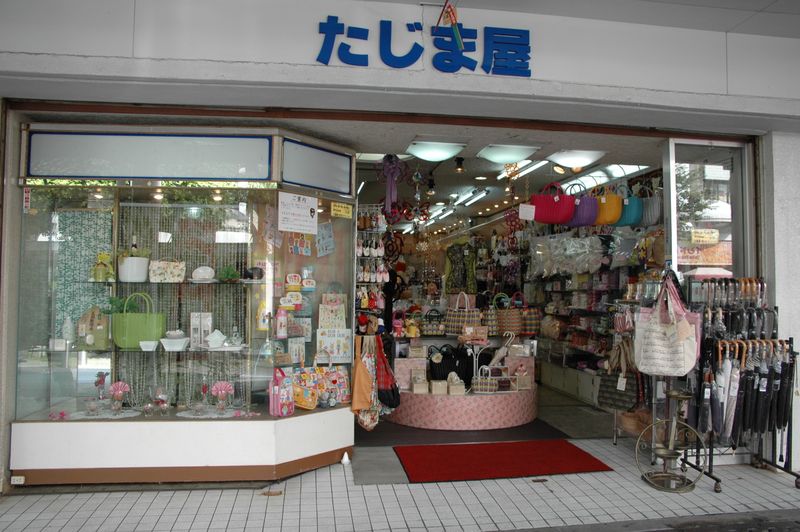 ---
Tajimaya
Payment: This store takes Yen, American Dollars and Credit Cards.
Hours: Monday – Saturday 11a.m. – 8p.m. Closed on Sunday
Location: Across from the Christian Book store on Chuo Park Avenue – the street that meets up at Korinza Mall and ends at 330. In the old days we use to call this B.C. Street.
Address:
GPS Coordinates:
Directions: Leave out of Kadena Gate Two and follow to the large intersection and make a left. You are now on 330. Make another left at the building "Hide Away". You are now on Chuo Park Ave. Tajimaya is on your left. The blue sign is not in English. Just look for the great display in the window and some items for sale outside.