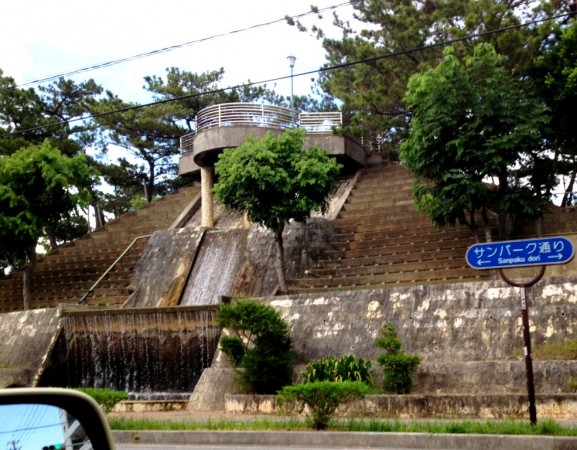 CONTRIBUTED BY HEATHER OLSEN
Izumi Sho Park is definitely a place for kids of all ages. It has a slow-moving roller slide for the little ones, a cement slide, a hill with many different paths all over it (perfect for water balloon fights), a field for sports, and a water fall with a balcony above it. My boys especially liked that the pigeons would eat pieces of food out of their hands if they were very still.
Directions: Heading south on the 58, you will pass Futenma, cross the bridge, the Pharaoh Casino and Makeman. Turn left on the street right before the intersection for Kinser's gate 3. There is a car dealership on this corner. No more than a quarter mile down the road you will see the water fall on your left. Street parking only.
GPS Coordinates: 26.256006, 127.713682