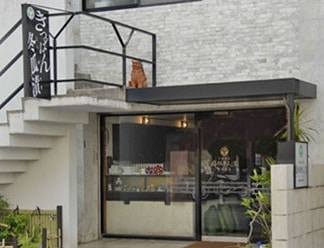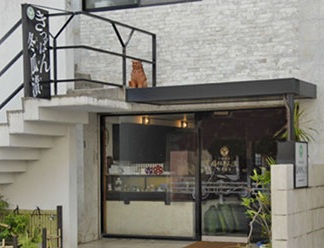 CONTRIBUTED BY EUGENE MCFADDEN
One of the greatest things about Okinawa is the way it hides all manner of little cultural treasures and experiences; if one knows where to look it is simply amazing what one can find, often in the most unlikely of places.
One such great find sits just off Kokusai Dori, at Shobosha Dori (Fire Station Street); here lies the Jahana-Kippan shop, makers of fine and traditional Okinawan sweets.  These sweets, Kippan and Tougatsuke, have a history that dates back to the courts of the Ryukyu monarchy and are still made in the shop using traditional methods that have been preserved in the family for many generations.  The shop itself has been owned and run by the same family for five generations with the sixth generation currently in training to take over.
Kippan itself is an orange-based sweet that works well with Japanese tea, a sweet dessert wine or even just a simple quality coffee.  It also works well as an after dinner palate cleanser.

Tougatsuke is made from locally grown winter melons (tougan or shibui) and is very sweet.  It goes very well with coffee and can compliment a number of dishes, including cheese and pork.  The family has recently launched a green tea powder coated Tougan which is proving to be very popular.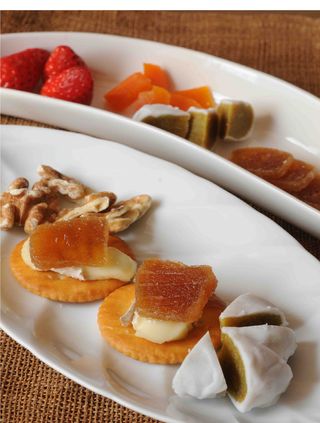 I love my food and must confess that when it came time to select either the Kippan or the Tougan, I simply bought both.  I nibbled the Kippan over several days with my morning coffee and the Tougan I tried with several dishes. Tougatsuke is my favorite of the sweets and I have tried it both by itself and with a variety of dishes.  I can heartily recommend serving it on crackers with a good blue cheese as the flavors work surprisingly well together.
The staff of the shop are very friendly and are able to speak English as well as Japanese.  Husband and wife team, James and Hisano, whose family has been making sweets for 130 years, run the shop together since relocating out to Okinawa from England last year. They are usually on hand to offer a friendly welcome or just help out with directions to the shop on the phone if needed. The shop is an experience in itself with shelves adorned with Okinawan treasures and pictures of famous clients, including Princess Kiko of the Japanese Imperial Family and Yamada Yuki, the creator of the Okinawan hit TV series, Ryujin Mabuya.
As well as a physical shop, the family also operates a website from which sweets can be ordered for delivery.  The website is in both English and Japanese and there are regular updates on their blog and Twitter accounts.  It is also possible to call the shop and place an order in English or Japanese.
Hours:  9:30am – 7pm, Closed Sundays
Telephone: 0988673687
Payment:  Yen or USD
Directions:  The Jahana Kippan shop is located just off Kokusaidori ('International Street') in central Naha, about halfway between the City Government Offices (Shiyakusho) and the junction with Starbucks and the main covered market entrance. At the International Plaza Hotel turn right up the hill, walk past the fire station on the left and the shop is a further 50 metres up on the right hand side. If taking a taxi ask for "Matsuo Shobosha mae Jahanakippanten".   Or click here for map.