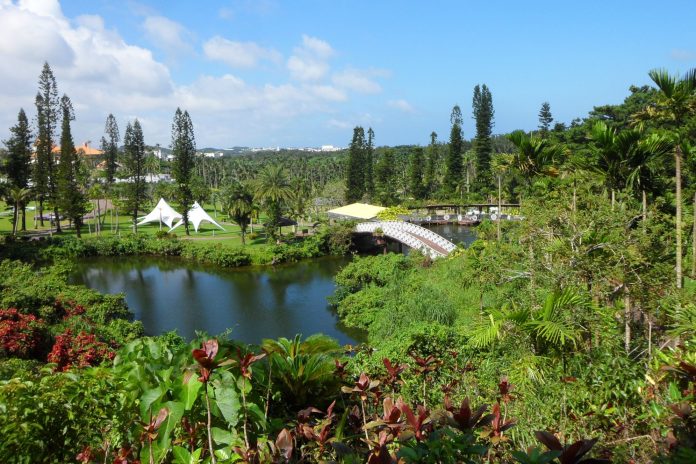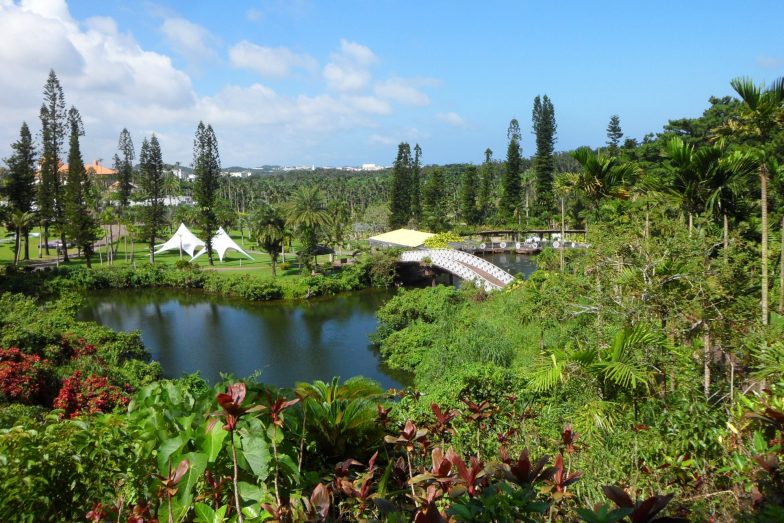 CONTRIBUTED BY KACEY A.
Here you'll find a list of local events for the month of July. Events on the island are constantly being created and changed, so please make sure to use the contact info provided on each event to verify information. In addition, if you know of an additional event that you'd like to share with our readers, please add it to the comments below!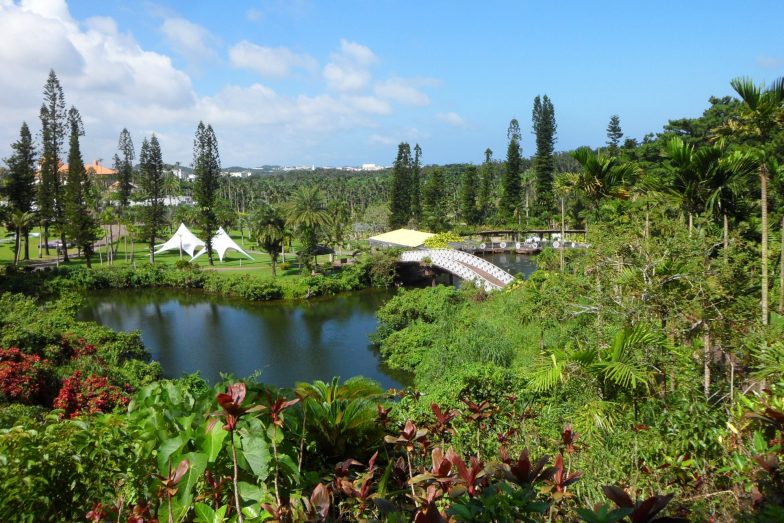 July 1st – August 31st
One Piece Village
Life Sized Figures, One Piece Restaurant, Souvenirs.  Ryukyu Village, Onna.  8:30 – 17:00, ¥1000
Okinawa Comprehensive Park Pool Open
Water Park open every day except Tuesday. 9:30 – 18:45.  Awase, Okinawa City.  ¥100 – ¥860
July 1st
PLSR "Collective"
Guest DJ RGRY from Taiwan and other DJ's perform.  Craft beer, handcrafted chocolates and other treats, Oki Life merchandise.  Timeless Bean to Bar Chocolate, American Village, 18:00 – 22:00, ¥700 w/ 1 craft beer.
Crossover
Okinawa Street Basketball. 4th Round. Music Town Sound Market, 3F, Okinawa City. Doors 18:00, Tip Off 19:00. Tickets ¥1,000 – ¥2,500
July 2nd
Okinawa Eisa
Performances at Payao Fish Market, Awase. Free
July 3rd
World Heritage Yoga
Yoga at World Heritage Nakagusuku Castle, 7:30 am, ¥1000 (Adults) ¥500 Junior & High School Students, Free for Elementary School or Younger.
FC Ryukyu VS Kagoshima United FC
Soccer. Okinawa Sports Complex. Kick Off 17:00
Okinawa Eisa
Performances at Koza Music Town, Okinawa City. Free
July 9th
Ladies Pro Wrestling
Numerous Ladies Matches. Naval Kadena. Doors 18:00 Start 19:00 ¥2,500 – ¥3,000
July 10th
Morning Yoga
At Southeast Botanical Gardens.  Call 090-9563-3364 to Register.  6:30 am. ¥2,000
July 9th & 10th
Peaceful Love Rock Festival
34th Peaceful Love Rock Festival.  2 Day Music Festival. Tons of Bands!  ¥3,500 – ¥6,500 Koza Sports Complex.
July 16th
Ocean Expo Park Summer Festival
Over 10,000 fireworks! Beach and family attractions.  9 pm – Midnight.  Emerald Beach, Ocean Expo Park.
Okinawa Eisa
Performances at Koza Music Town, Okinawa City. Free
July 18th – July 31st
Okigei x Depot Island Exhibition
Art Exhibition in Distortion Seaside Building, American Village, Chatan.  Timeless Chocolate, Zhyvago Coffee Works, Bar Barragan, Horizon Curry Works.
July 22nd – 24th
Urasoe Festival Octopus
Tons of Entertainment, One of the Largest Festivals in Okinawa. Taiko, Eisa, Dragon Boat, Fireworks, and More.
July 23rd
3rd Cheese Adventure at Yoco's
Italian home cooking class using local cheese from The Cheese Guy.  Naha. Reservation Necessary. 11:00 – 14:00. ¥5000. Check the link for details.
Okinawa Eisa
Performances at Southeast Botanical Gardens, Okinawa City. Free
July 23rd & 24th
Seaport Chatan Carnival
Dragon Boat, Underwater Fireworks, Music, and More!  Free.
Yeah Festival
Onna Village Summer Festival.  Eisa, Taiko, Beach Tournaments, Entertainment, Glass Bottom Boat Tour, Fish Catching, Fireworks.  Onna Community Square.
July 20th
Okinawa Eisa
Performances at Koza Music Town, Okinawa City. Free
July 30th & 31st
Nago Summer Festival
2 Day Summer Festival. Eisa, Local Entertainment, Beer, Dance, Food Stalls and Much More. Fireworks Nightly.  Nago City Fishing Port
July 31st
All Okinawa Children Eisa Festival
10 Organizations with more than 600 Children perform Eisa, Lion Dance, Taiko, Stick Fighting, Karate, and More at Tomigusuku Seaside Park
Tomigusuku Dragon Boat Races
Tomigusuku.  In conjunction with All Okinawa Children Eisa Festival.
Okinawa Eisa
Performances at Koza Music Town, Okinawa City. Free