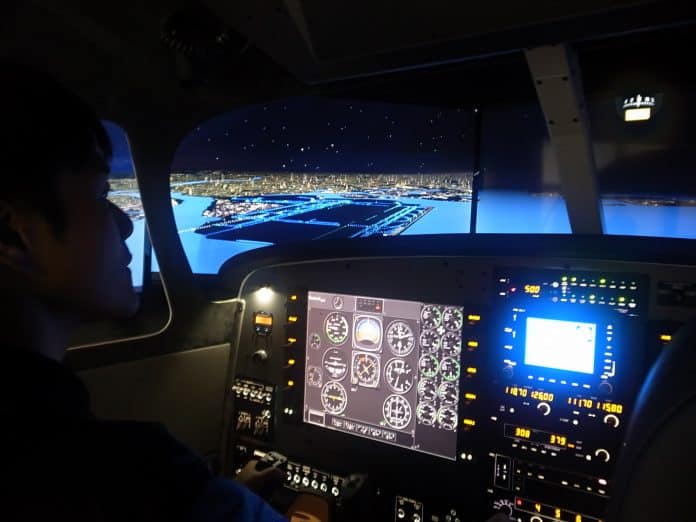 Click here to learn more about experiencing the joy of flight with FSO.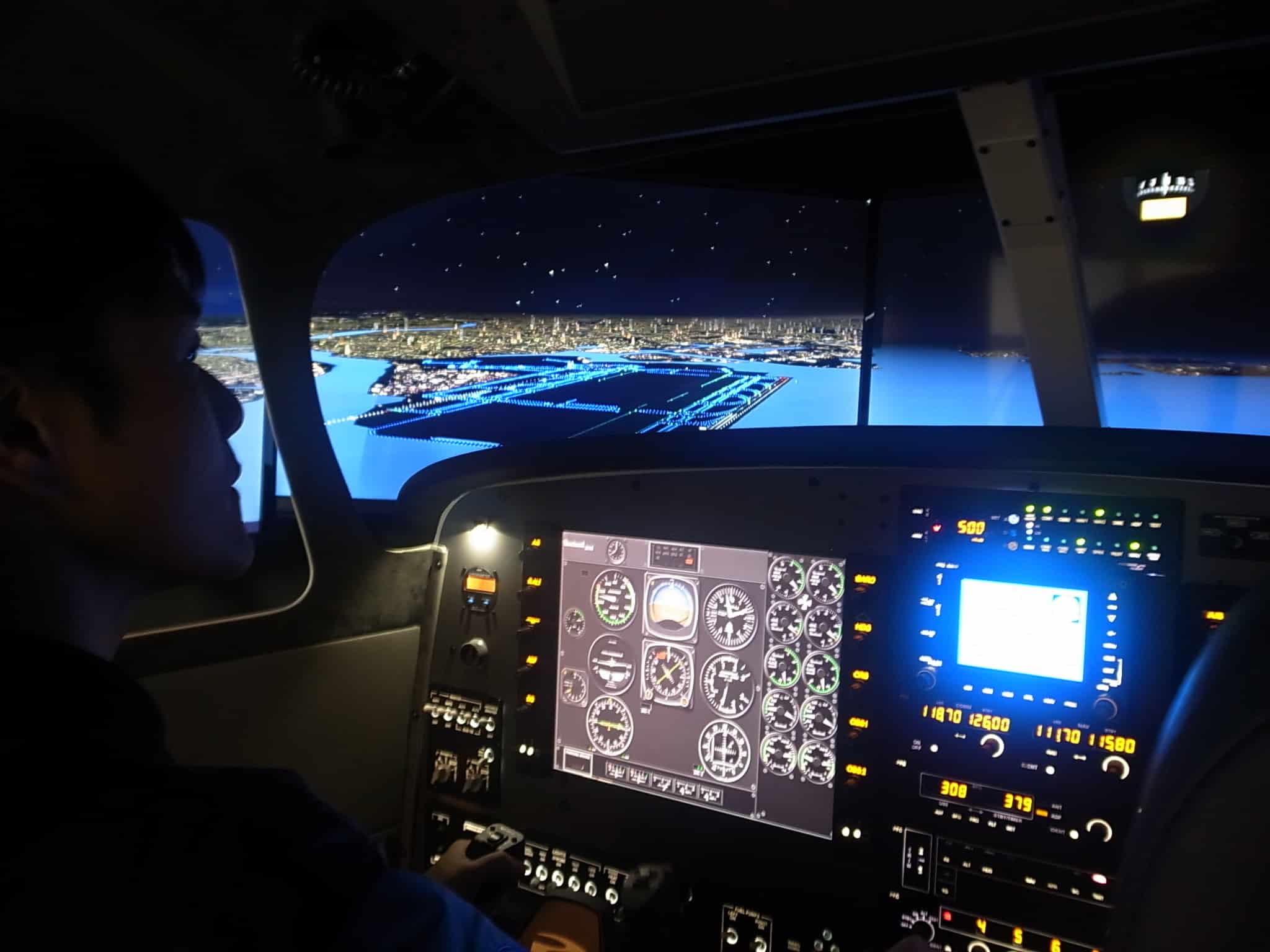 contributed by Kerri C.
June 24th – July 17th
Haneji/Makiya area, Nago – Nighttime Sagaribana Blooming
Visit northern Okinawa for the unique experience of enjoying the blooming sagaribana (a.k.a. Powderpuff tree) during this light-up event. It's free to visit and enjoy the blooms (between the hours of 19:00 and 23:00) but a 200 yen donation is appreciated. Since the light-up event is located at a Nago City cultural property, the best directions to the event are to the parking lot where you can park to walk around and enjoy the blooms (pin below). The following link will also take you to the Facebook page for the light-up event and the flyer.  https://www.facebook.com/haneji.yagagi/photos/a.1023023071109976.1073741828.1023004757778474/1417498041662475/?type=3
26.629840,128.037618
TEL: 0980-58-1221
July 1st – 2nd
Moon Beach Hotel, Onna Village – 10th Anniversary Moon Beach Luau
Enjoy a free event (with free shuttles to and from the event since parking at the site is not an option) full of fun Hawaiian luau festivities (ukulele music, lei-making, hula dance, etc.). Fireworks will go off after the last performances of the night so be sure to stick around to enjoy those (anticipated fireworks start time is 9:30 p.m.). Visit here for more information: https://www.hawaiiansummit.com/luau/home.html
〒904-0414 Okinawa Prefecture Kunigami-gun Onna village character Miyako 1203
TEL (098) – 965 – 1020
Ocean Expo Park Beach – Baby Sea Turtle Release
Between July 1st and July 2nd there will be a release of baby sea turtles from the beach at Ocean Expo Park 3 different times per day both days (10 a.m. to 11 a.m.,  12:00 to 13:00, and 14:00 to 15:00 Saturday and 12:00 to 13:00, 14:00 to 15:00, and 16:00 to 17:00 on Sunday). The event is free to watch (those releasing the sea turtles were selected to do so by a lottery/applications last month).
〒905-0206 Okinawa Prefecture, Kunigami District, Motobu, Ishikawa, 424
TEL: 0980-48-3748
July 2nd
Koza Music Town – Eisa Night
Enjoy free Eisa dancing and music at Koza Music Town. Eisa performances are a great traditional way to enjoy the summer in Okinawa so this is a wonderful opportunity to enjoy some local culture. Festivities begin around 19:00. The following website contains the information you'll need regarding this event: https://kozaweb.jp/event/detail.html?&sp=true&id=4080
〒904-0031 Okinawa Prefecture, Okinawa, Uechi, 1−1−1
TEL: 098-932-1949
21st Century Forest Park, Nago – Yambaru Reggae Festival
Free reggae festival around the outdoor stage area in scenic 21st Century Forest Park in Nago (right off 58, just look for the signs) with music and other festivities. This event is scheduled to begin at noon on Sunday 7/2. The following link goes directly to the event flyer: https://raggamuffinchannel.com/wp/wp-content/uploads/2017/06/2017-07_YANBARU.jpg
〒905-0011, 2 Chome-2 Miyazato, Nago-shi, Okinawa-ken 905-0011, Japan
TEL: 980-52-3183
July 8th
Taiho Dam, Ogimi Village area – 8th Annual Otsuka Dam Festival
Between the hours of 13:00 and 17:30 visit the Taiho Dam area in Ogimi Village for fun outdoors festivities. The following link provides more information about the event and an event in the area on the same day (but at night): https://www.vill.ogimi.okinawa.jp/docs/2017062200017/
大宜味村字田港1357-18
TEL: 0980-44-3007
Shioya Bay (by the former elementary school), Ogimi Village – Shirahama Candle Night
From 7:30 to 9 p.m. visit the Ogimi Village area for a beautiful candle-lighting ceremony along Shioya Bay. The following website for the village has the flyer and further information: https://www.vill.ogimi.okinawa.jp/docs/2017062200017/
大宜味村字塩屋538番地
TEL: 0980-44-3007
July 15th
Okinawa Comprehensive Park campgrounds – Nagashi Somen (Flowing Noodles) Event
From 10 a.m. Saturday July 15th visit the campgrounds area of Okinawa Comprehensive Park to participate in a fun community event, catching and eating somen noodles (served cold) as they slide down a bamboo slide (a fun, traditional summer activity in Japan). The event participation fee is 100 yen (which pays for the tsuyu, dipping sauce, for the noodles). Address given is for the parking area (so you will need to walk to the campgrounds from there). The following link goes to the flyer (and Facebook page) for the event/park: https://scontent-nrt1-1.xx.fbcdn.net/v/t31.0-8/19144048_1886026074991032_2740313432536450049_o.jpg?oh=aab3c88e6b6faddbac5f812909158940&oe=59C797BD
〒901-2321 Okinawa-ken, Nakagami-gun, Kitanakagusuku-son, Misaki, 248
TEL: 098-932-5114
Emerald Beach, Ocean Expo Park –  Ocean Expo Park Summer Festival & 39th Annual Ocean Expo Park Fireworks Display
From noon to 8:50 p.m. visit Emerald Beach at Ocean Expo Park for a free summer festival ending in fireworks (from around 8 p.m. that evening). The following link contains more information about the event and the festivities of the day, as well as information about the traffic situation the day of the event (since traffic is likely to be even worse than usual in the area at this time): https://oki-park.jp.e.ms.hp.transer.com/kaiyohaku/events/detail/3092
〒905-0206 Okinawa Prefecture, Kunigami District, 本部町Ishikawa, 424番地
TEL: 0980-48-2741
Payao Fish Market area, Awase – Eisa Night @ Payao Fish Market
Visit the Payao Fish Market in Awase at 19:30 for this fun, free, nighttime Eisa event!
1-11-28 Awase, Okinawa City
TEL: 098-937-3986
July 16th
Fukuji Dam – Fukuji Dam Festival
Between 10:00 and 16:00 visit Fukuji Dam for a fun outdoors festival with lots of boating and kayaking festivities! This is a free festival but there will likely be costs associated with doing any of the boating (so take yen if you wish to participate). The address below is to the location of the shuttle buses to get to the event via free shuttle (Higashi Eco Park). Please visit the following website to see the flyer and to get more information about the events (boating) and their costs: https://www.walkerplus.com/event/ar1047e148912/
Japan, 〒905-1204 Okinawa-ken, Kunigami-gun, Higashi-son, Taira, 766−1
TEL: 980-43-3300
Heshikiya Fishery Port – Heshikiya Haarii (Dragon Boat Races)
From 9 a.m. on July 16th visit Heshikiya Port (near White Beach) for an exciting free event. Watch dragon boat races from the port and cheer on your favorite team(s).
〒904-2314 Okinawa-ken, Uruma-shi, Katsurenheshikiya, 3784−21
TEL: 098-978-1100
July 22nd
Southeast Botanical Garden – Eisa Night @ Southeast Botanical Garden
Around 19:30 enjoy lively, festive Eisa music and dance at the scenic Southeast Botanical Gardens. Since this is a typically paid-entry place, please confirm with the gardens if there is a fee for entry to the Eisa night festivities (the gardens are doing night tours around the same dates as this Eisa night so a fee may be included; the website for the gardens mentions a 300 yen fee on Eisa night). https://www.southeast-botanical.jp/events/detail.php?id=37
Chihaya 2146 Okinawa, Okinawa Prefecture 904-2143
TEL: 098-939-2555
July 22nd – 23rd
Urasoe Athletic Park – 40th Annual Tedako Matsuri
This is a free event but there is no parking at the site (so you would need to take a taxi or some other form of transportation to the event). This is one of the first festivals of the summer and a great chance to wear your yukata and enjoy some local culture. There will be music and martial arts displays, as well as a fireworks display sometime around 8:40 that night.
沖縄県浦添市仲間一丁目13番1号 [浦添運動公園]
TEL: 098-876 -1234 (extension 3012)
Toguchi Port, Motobu – Motobu Haarii Dragon Boat Race
If you missed any of the previous dragon boat races or just want to attend as many of them as possible, here's a chance to experience an exciting one in Motobu! As usual, the event is free and festivities usually kick off around noon.
〒905-0213 Okinawa-ken, Kunigami-gun, Motobu-chō, Tancha, 本部町谷茶27
July 29th – 30th
Nago Fishing Port – 39th Annual Nago Summer Festival
This two-day event is free to enter (although you'll want to take yen for any food or other purchases) and features Eisa performances, street dance, and a drum festival as well as local band concerts. Each night the festivities end with a big fireworks display around 20:00. For more information, please visit: https://www.nihon-kankou.or.jp.e.wp.hp.transer.com/hanabi/searchDetail.jsp?ken__=okinawa&shi__=47209&id__=F4703 The address below is where the aforementioned website states the event is held; however, there is no parking here so you must find parking nearby and walk to the event location.
3-chome Gusuku Nago-shi, Okinawa-ken 905-0013
TEL: 0980-52-4243