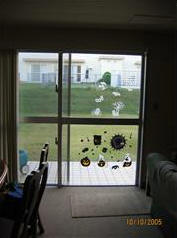 Living overseas has its challenges, and a commonly agreed upon one is finding that perfect place to live. To help those of us who are curious about the different options for living on Okinawa, readers have answered some of the most frequently asked questions about on-base housing. If you live in an on-base house that has not yet been featured on this site, please contact our Submissions Manager for the template.

Here's a great link to access, too, if you're on the fence as to whether to live on-base or off-base.
CONTRIBUTED BY PAUL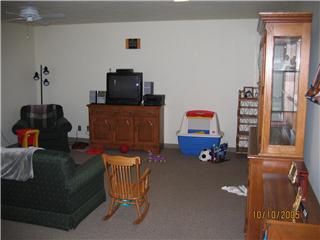 living room
dining room             hallway                       kitchen
bedroom                               sliding door to backyard
OKINAWA ON-BASE HOUSING INFORMATION
What military base is your home located on? Kadena
What area of the island is your home located on (i.e. North Island, Central Island, South Island)? Central
What is the name of your neighborhood in which your home is located?  Jennings
Generally speaking, most on-base homes are approved for occupancy based on military or government rank. If you would like, please provide the range of ranks that your home is approved for?  Our house seems to be for company-grade personnel (O-1 thru O-3), but I would guess that the Jennings neighborhood overall seems to have all ranks and grades.
What DoDDS school district is your home attached to? Is there a school bus system available?  Bob Hope Primary. Need to live 1 mile from school to get a bus pass
Please describe the "feel" of your neighborhood (i.e. pet-friendly, child-friendly, level of safety, friendly neighbors, spacious, etc.)  Kadena High School and the Middle school are in the Jennings area, so there is traffic around my house. 
Please describe the style of your home (i.e. detached home, duplex, apartment, age of the home, etc.)   I live in an older 4-plex.
Please provide general information about your home such as square footage, number of bedrooms and baths, number of stories/levels, special amenities, etc.   3 bedroom 2.5 bath, upstairs, a "newer" kitchen, has lots of cabinets. Washer/dryer in kitchen.
What places of services are available near your home such as restaurants, shops, commissary, playgrounds, parks, etc.?   High School, middle school and Bob Hope Elementary are a few blocks away. Shoppette is 2 blocks, A CDC 1 block away, Bx is a half a mile. Risner gym is 3 blocks.
How is parking provided for your home? Is there any yard space or outdoor spaces provided for your home?   Each unit is allowed 1 parking spot, plus there is room for a visitor. Works nice if you have small kids, but my neighbor in "A" has 3 cars, we have 2 people in "C" who have 4 and people in "D" have 2. So 8 parking spots for 11 cars plus friends can be a pain.
Is there any yard space or outdoor spaces provided for your home?  My front yard has a hill so we don't play there, back yard is about 12 feet across and goes back about 40 feet.
What housing expenses are included with on-base housing (i.e. utilities, rent, appliances, etc.)?  We only pay for cable and phone.
Are there any expenses or fees associated with on-base housing?  don't think so.
Are you satisfied with the maintenance services provided by your on-base housing organization?  I have waited 24 hours for a leaking pipe. Most of the time it's been ok.
Finally, what advantages and disadvantages do you feel have been your experience living on a military base here on Okinawa?  A big disadvantage is you can't leave your house during a typhoon and you have to cut your grass!!! 
---
If you live in on-base housing OR off-base housing that has not been featured on Okinawa Hai, or in housing that has been renovated since its last post, please contact our Content Manager for the on-base housing template and instructions on how to share your little slice of Okinawa with the rest of us.