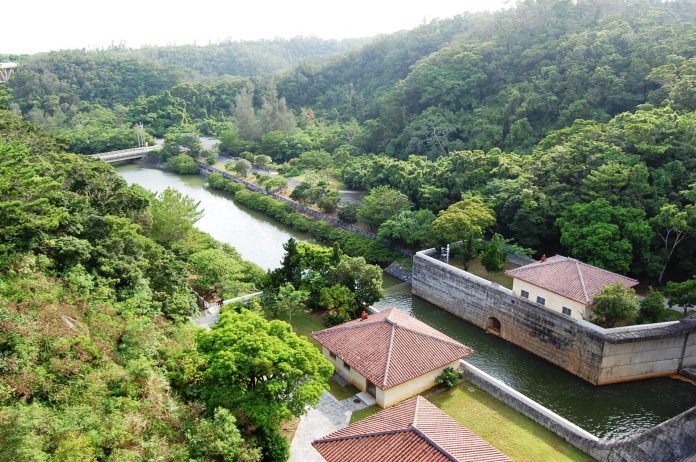 CONTRIBUTED BY MICHELLE CAMINA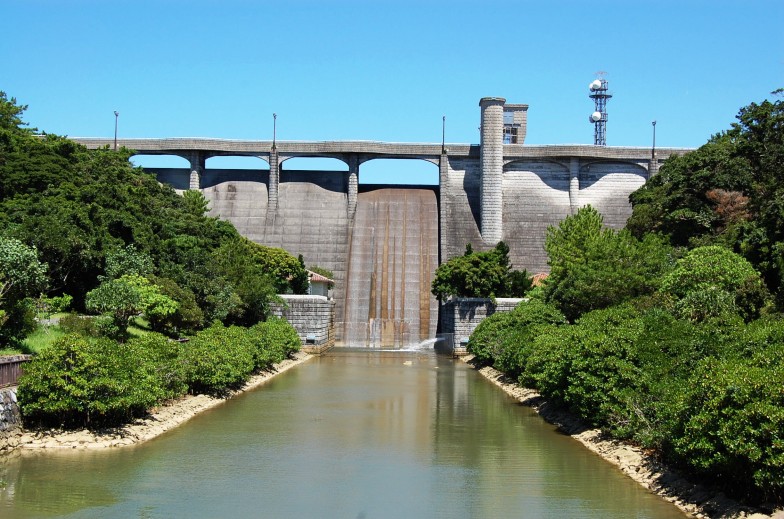 One of the best things to do in Okinawa is explore its many parks and recreational areas—and the island is certainly full of them! Okinawan parks are often distinguished by their tell-tale faux wooden fence posts and stair steps, and are commonly located near (but not limited to) community centers, elementary schools, beach scenic areas, or tucked away in local neighborhoods. One just has to develop a keen eye to spot the fence posts and be brave enough to get out of the car to take a good look around!
That being said, some of the best parks to be found on island happen to be located near and around a handful of dams that collect and channel fresh water throughout Okinawa's extensive reservoir system. Kanna Dam Park, located just a few miles north of Camp Hansen along Highway 329, is one such area that has managed to incorporate a rather impressive public park within its setting.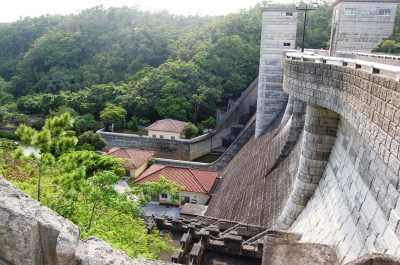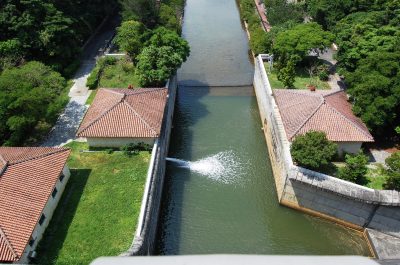 Although Kanna Dam Park does not offer playground equipment on its grounds, there are plenty of paved walking and biking trails; scenic vantage points overlooking the reservoir; picnic and gazebo areas; a lily pond; and a mini museum showcasing the flora and fauna of the Kanna area.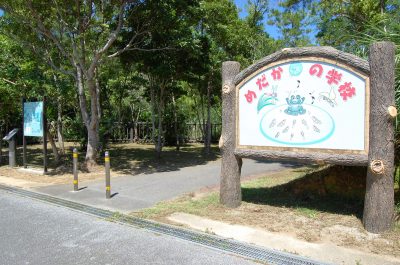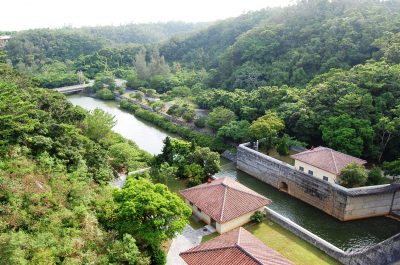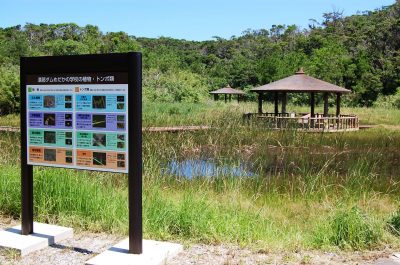 Entrance to the museum is free, however, there is a ledger located at the museum's kiosk window that visitors should sign into. Your last name and the number of people in your party should suffice.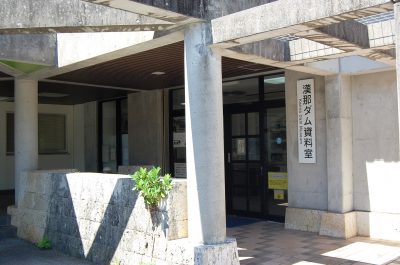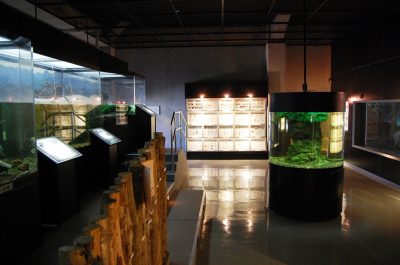 There are two bathrooms located in the park. One is located in the building attached to the museum, while the other is located within the Kanna Lake Park area. Vending machines can be found within the park as well, but be mindful that there are no garbage cans or recycling receptacles available on the grounds. Whatever trash visitors bring or accumulate during their visit must be taken and disposed of at home.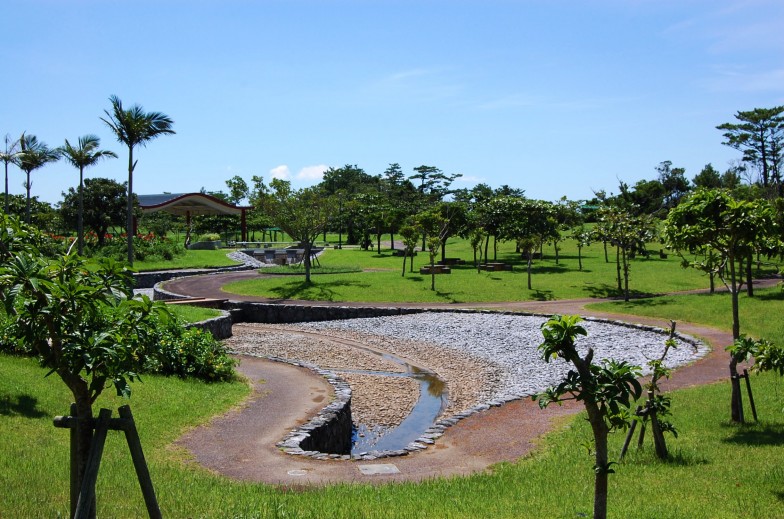 Location: Ginoza
Map Coordinates: 26.4833471, 127.95066350000002
Admission: Free (¥ only for vending machines)
Hours: 6:00 a.m. – 5:30 p.m.
Directions: Exit the 8 Okinawa Expressway toll road and travel north along Highway 329 passing Camp Hansen. As you travel through the towns of Kin and Ginoza, be on the lookout for a tall Taurus II Restaurant Mansion building on your right (this is your first landmark). Once you see the Taurus II Restaurant Mansion there will be a noticeable curve to the main road and you will see a farmer's market within a large parking lot off to your left (this is your second landmark). As you pass the farmer's market, you will immediately see a beige-colored building (Kanna Drive-Thru Restaurant) next to a Kijimuna statue (Kijimuna is the mythical red headed Okinawan sprite.). Turn left onto that corner and make a right onto the street marked by a blue sign with white lettering pointing to Kanna Dam. There are two more signs along this road that lead the way to two separate park entrances. The first one takes you to the museum and dam side, while the other takes you to the lakeside. Once on the park grounds, either area can be accessed by way of a long bridge connecting them by foot, bike, or car.