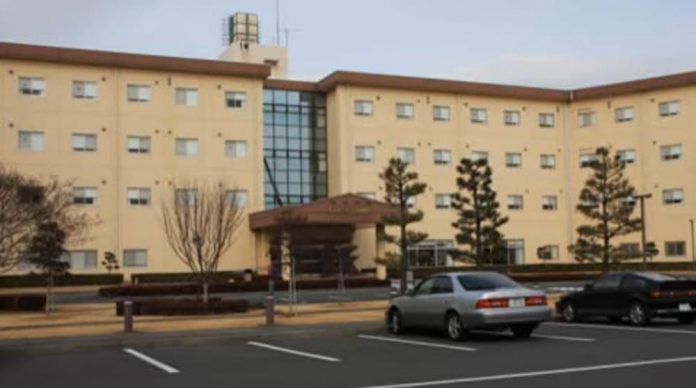 CONTRIBUTED BY MONETTE EAMES
There's a popular children's story about giving a mouse a cookie, and the mouse needing additional things as a result of that cookie (i.e. a straw, a glass of milk, a nap.)
Similarly, if you give a military family a free flight to Singapore or somewhere else via Space A, that family might have to fly to Yokota. And if you give that military family a free flight to or from Yokota, they might get stuck there because they can't get on the desired flight until the next day. And if they get stuck there a night or two, they might try to find a room to stay. And if they try to find a room to stay in, they might find a lodge there in Yokota called the Kanto Lodge!
At a great price of $40 a night, this is a steal! Free internet/printer, free laundry, one bedroom and a living room with a sofa bed , kitchen, conference rooms, a cyber café, fitness room 24 hours a day, and free parking are just a FEW of the perks.
They also had massages available. We weren't there long enough for me to try it out, but the prices were great. There's also a community center nearby where we found a friendly man who offered a wealth of information about car travel, trains, brochures, and walking tours. The commissary (which has an awesome extensive coupon filing system) and the Exchange are just a five minute walk away.
The only downside about staying at the hotel is that it's located quite a ways away from the AMC terminal. Taxis are not allowed on base, which means that if you are traveling by air, you will have to lug all your baggage to the terminal—which is what we did at four in the morning on that freezing December day. The seasoned retirees told us that the next time we do it, we should get a cart from the terminal the day before our flight and walk it back to the hotel so we won't have to be lugging the sleeping kids and our luggage to the terminal the next day. With four suitcases and two sleeping kids, I don't know how we did it without a cart!
Thankfully, we did get on a flight to Singapore the next day, although I really wouldn't have minded another night at the hotel. The front desk is manned 24-hours—something that you sometimes miss at a hotel that has this type of rate. So if you're stuck in Yokota for one reason or another, this is a great place to stay. Just go get a cart from the Space A terminal ahead of time!
Unfortunately I don't have photos to share for this one, but click here for a youtube video with plenty of visuals!
Directions: Yokota Air Base, Building 15
Commercial Phone: 81-311-754-2002
DSN: (315) 224-2002