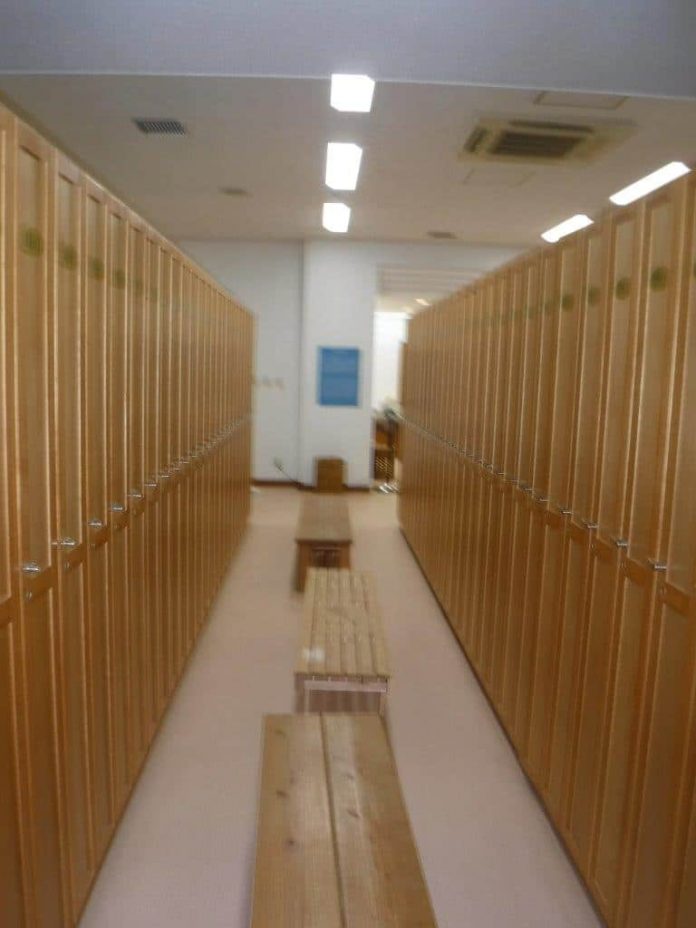 CONTRIBUTED BY CASEY ANNIS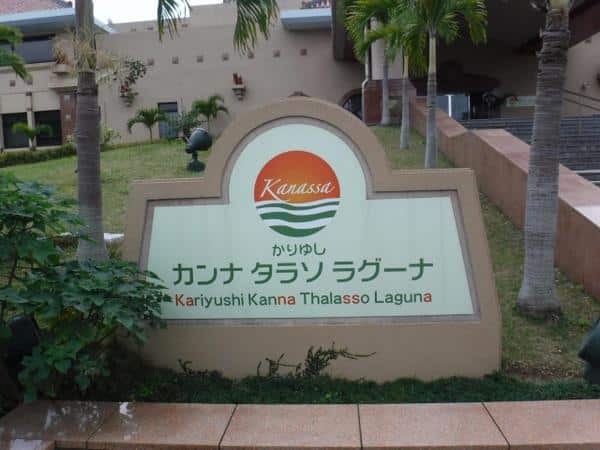 Spa Day!
On my birthday we decided to try out a sea water spa that I heard about from one of my friends. Sadly it is a bit of a drive for us, or else I would always be there!  There is a nice beach to the right of the building, but you aren't allowed to walk in and out of the spa if you are going to the beach. There is a large check in desk to your left as you walk into the spa. When we walked in they showed us a price chart in English.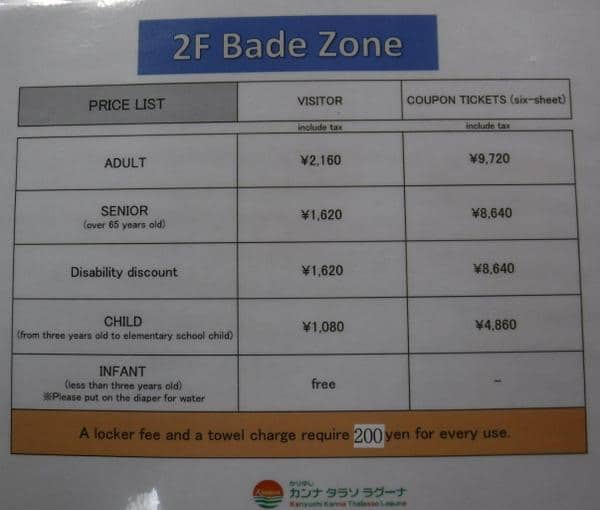 They ask that you cover tattoos and I noticed that many people were wearing shirts and shorts in the water. They also require everyone to wear a swim cap, which they have for sale if you forget to bring one, but they are kind of pricey. We just bought ours ahead of time at a Daiso 100 Yen store. However, they have yellow swim caps that kids can borrow for free.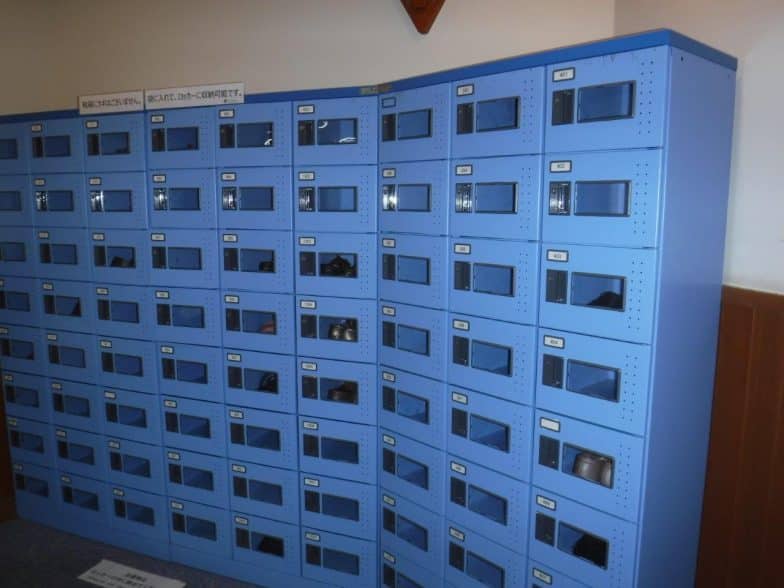 After buying your tickets they will give you a locker key on a plastic bracelet that you to wear in the water and a plastic bag with your locker number written on it with 2 towels inside. As you walk to the left side of the check in desk you will see the men's and women's locker rooms down a hallway. Take off your shoes and put them in the shoe caddy at the entrance to the locker room. If you want more privacy the women's locker room has an individual changing room for people with kids.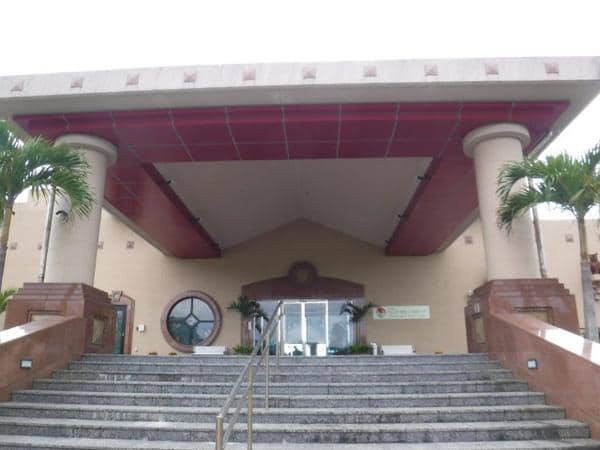 Once you change into your bathing suit and lock up your things you can walk out into the indoor pool area. There are plastic hooks just as you exit the locker room where you can hang your plastic bag with your towel. You are supposed to shower before entering the pools.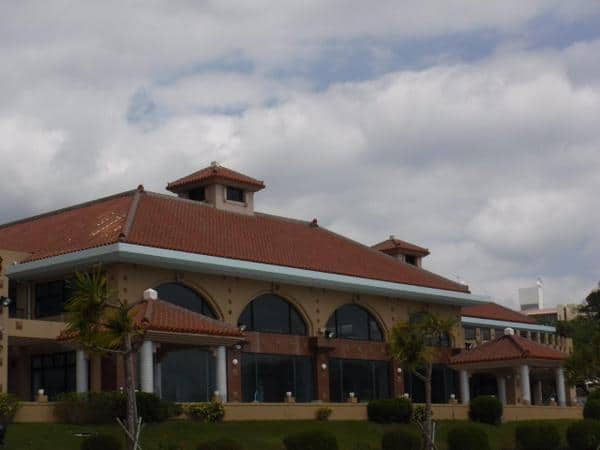 Sadly, there is a sign outside that says no photography. I even tried asking the lifeguards for permission to take some photos but it was not to be. If you Google the spa name though you will see some cool photos of the indoor and outdoor pools, Jacuzzi, and slide. There are several pools connected to each other with different types of jets. You can swim or walk around in all the different pools relaxing and enjoying the jets as you go.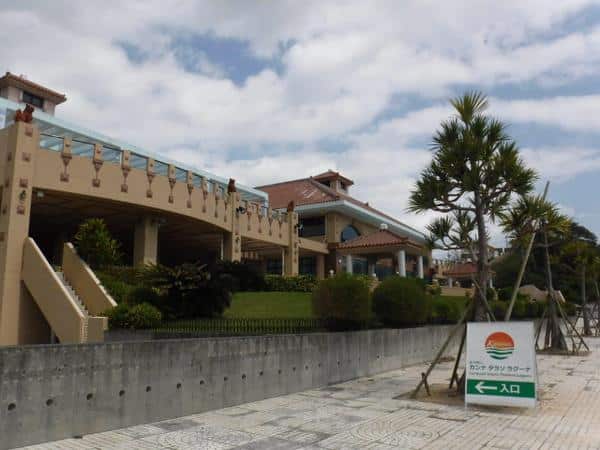 To the left side of the main pool area, there is an exercise section with weights and pool noodles and a table for kids to stand on. To the left of this area, there is a lap pool and a spiral slide. The slide is really fun, even for scaredy cats like myself. My 4-year-old daughter wanted to do it again and again. If you go with a small child the lifeguards ask that you put them on your lap and go down the slide with them as you will need to hold them up at the bottom.
At first, I must admit I thought the water in these pools wasn't hot enough but after about 30 minutes I realized why. We wandered outside and there were several Jacuzzi style pools and one that was concrete that you could lay down in. Two of the outdoor Jacuzzis weren't covered, which was really nice the day that we went because it was a little chilly but sunny. I found the outdoor Jacuzzis the most relaxing because I was able to sit and stare out at the beautiful beach through the trees. They also have a large sauna next to the main pool area inside. There is a sign that says to dry off before you go into the sauna and there is a shower next to it if you want to rinse off also. Once you are done at the pools you can walk back inside and take a shower (soap and shampoo are provided) before you go back into the locker rooms.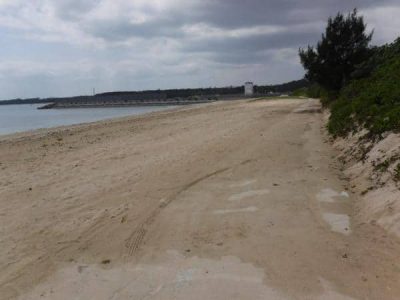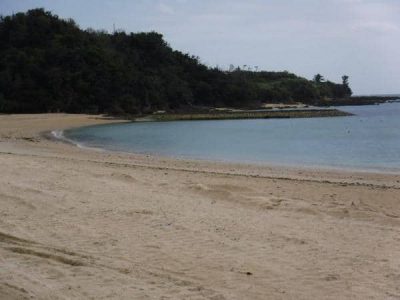 Not only do they have this awesome pool/Jacuzzi area but they have a massage salon called Savia on the 3rd floor. They request that you call their masseuse Ms. Kamura to schedule a massage at 080-6480-3097 ahead of time. Sabia is usually open daily from 11-5. They have one-hour facials from ¥5,500 and body massages from ¥ 7,000. Yen and credit cards are accepted.
click photos to enlarge
They also have a restaurant and lunch buffet too, but we chose to drive south to eat at the restaurant next to the Mirai Ginoza farmer's market nearby. Since we went on the weekend we also got to check out the flea market in the parking lot in front of the farmer's market. It was a wonderful birthday that I will never forget and a great way to spend half the day. We can't wait to go again!
---
Kariyushi Kanna Thalasso Laguna
click photos to enlarge
Fees:
Adult ¥2,160
Senior ¥1,620
Disabled ¥1,620
Child ¥1,080
Infants are free up to 3 years old (please use swim diapers)
Discounted tickets available if you buy them in sets of 6
Mandatory Locker/Towel Rental Fee ¥200
Hours: 10 am – 10 pm daily (you can stay as long as you'd like)
Phone: 098-983-2323
Website: www.kanassa.jp (Their website is in Japanese)
Address: 
〒904-1304 Okinawa Prefecture, Kunigami District, Ginoza-son, Kanna, 宜野座村字漢那1817番地
GPS Coordinates: 26.474480, 127.960530
Directions: Driving north, once you pass Camp Hansen's main gate (on Hwy. 329) drive an additional 4.7 Km (as soon as you pass the large Mirai Ginoza farmer's market turn right). There are signs leading towards the spa. Drive down 750 meters and the spa will be on your left side.
Map from Camp Hansen's main gate: https://goo.gl/YIYG6B