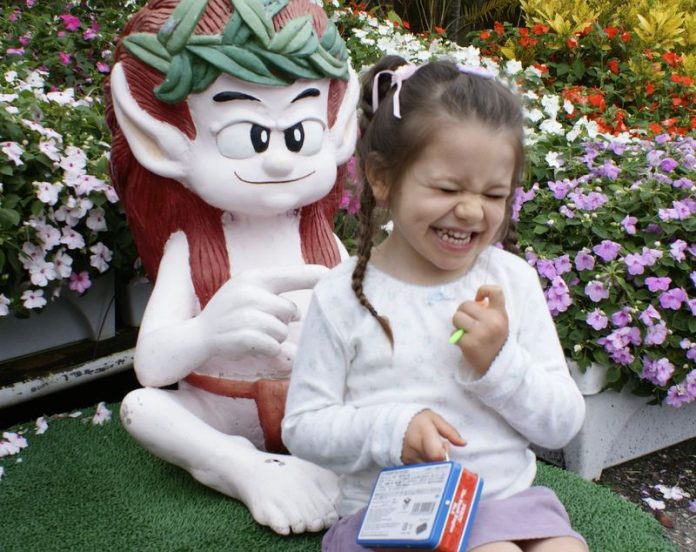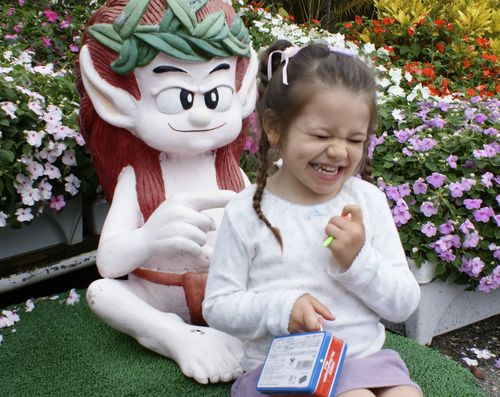 Photograph thanks to Jennifer Shue
CONTRIBUTED BY MEREDITH NOVARIO
Kijimuna, these are my friends.
Friends, this is Kijimuna.
species: fairy, sprite, goblin family

gender: male & female

age: greater than three but less than ten
origin: Okinawa
hang-out: banyan trees
hair & face color: red
likes: fishing and eating the left eye of his/her catch
dislikes: octopus and people who pass gas on their backs
signature move: paralyzing people while they sleep aka kaneshibari
Okay, so I can not prove that a single piece of this is true. But some of it might be true. Google tells me so. And surely this is a better story than you've come up with on your own about these munchkins.
If you have facts or more fiction, speak now.