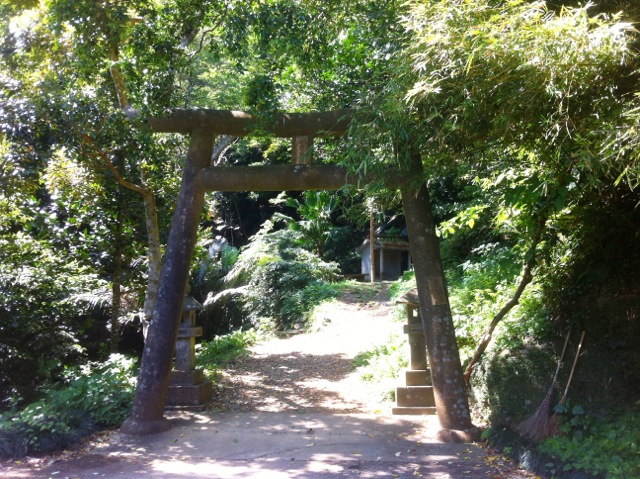 CONTRIBUTED BY QUENTIN RICHARDSON

Kijoka Torii

Kijoka Falls
found about this site from my Okinawa Explorer Book. Since I was heading past this area, it was a good idea to check it out. It's not as impressive as the other nearby falls, in fact, its a prayer site. Jumping in and taking a dip wouldn't be a good idea at this one. Most people who do visit this site use it as a back drop for photography.
Most of the falls was hard to capture since it twists between rocks and trees, so the cascade at the bottom was all I could take pictures of besides the pool and prayer areas. The stream itself is very small, so I didnt even take any shots of it either.

Kijoka Road
Directions:  This sie is easily accessed from Highway 58 in Kijoka Village. At the fork (after Hentona High School's intersection) veer right, then make the first right. Follow this road until reach another fork in the road with a two-story lavender building splitting them and veer right again. Follow the narrow road until you see an empty lot on the right and park there. Follow the road until you reach the Torii gate, which is the entrance.