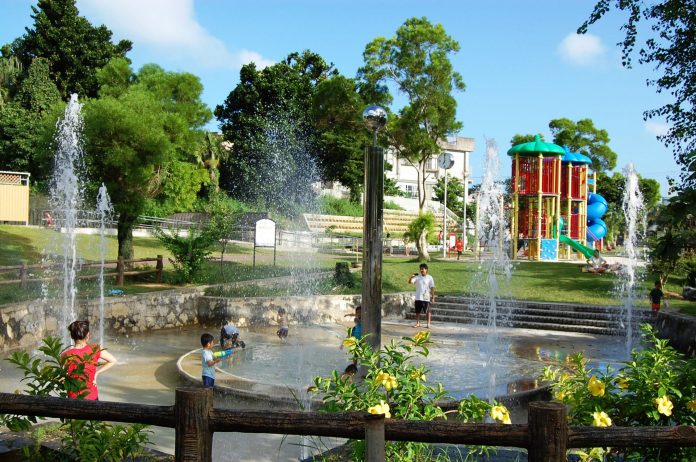 CONTRIBUTED BY MICHELLE CAMINA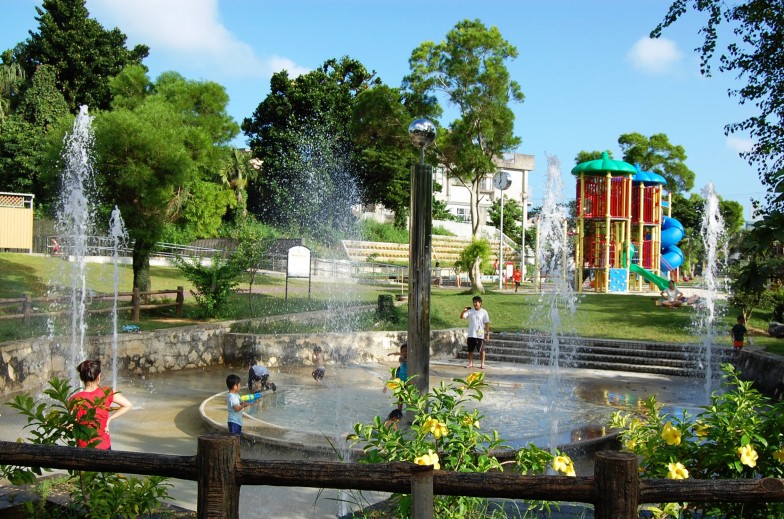 In the town of Kin there is a natural spring that bubbles and pours forth from the confines of a shrine-like structure where children are found often at play in its gentle waters and the surrounding park area.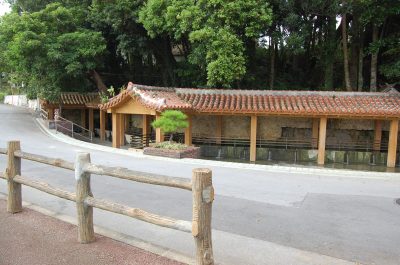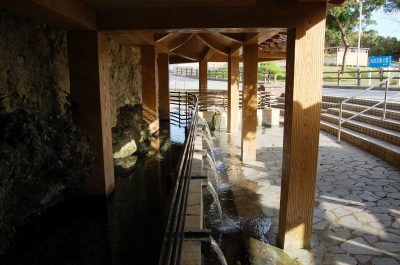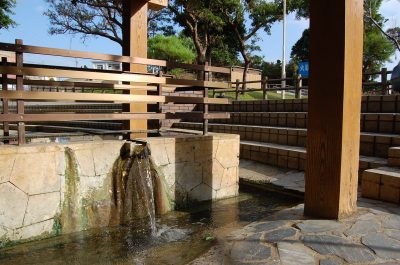 The park—Kin Okawa Spring—is a favorite attraction amongst the residents of Kin who frequent its grounds for bocce ball and croquet; catching tadpoles with nets and buckets; and frolicking in water fountains near a charming jungle gym and slide.
Though the park is not quite as large as others found on island, Kin Okawa Spring offers visitors a respite from the crowds that so often plague the better known parks down south under the shade of mature trees and the gurgle of spring water diverted throughout several manmade water features in the area.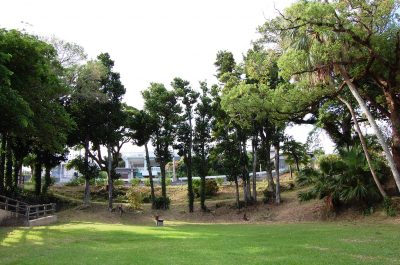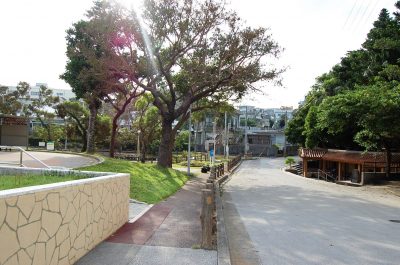 And here is a tip—if you are extremely patient, you may be lucky enough to catch sight of an eel that darts in and out of the rocks of the spring's terracotta framed structure. Apart from being sensitive to movement (Watch your shadow!) and sound, the eel seems to prefer making its appearance in the evenings more so than during the day. But even if you are not able to catch a glimpse of the eel, there are a few crabs and freshwater shrimp that are always present at the bottom of the spring's pool.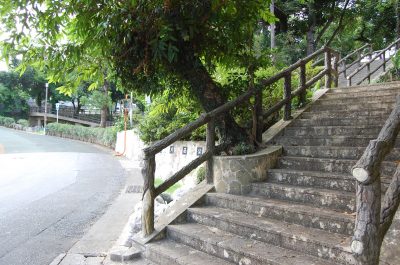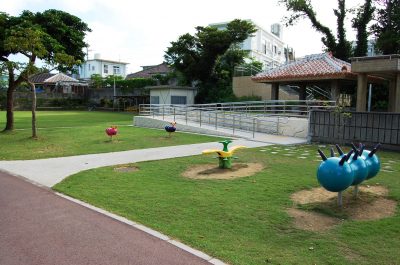 Hours: None posted but activity in this area tends to die down around 7:00 p.m.
Admission: Free (Bring ¥ for Dydo machine drinks that may be purchased across the street from the parking lot.).
Location: Kin, Kin-Cho
Directions: Take the Okinawa Expressway North (towards Nago) to the 8 toll road exit. Turn left onto Route 329 and pass Camp Hansen's Gate 1. You will eventually see a large Family Mart billboard placed prominently atop a building with a blue painted roof on the right hand side of the road. Make a right onto the corner where this building is located. The road here is painted green (a tell-tale sign you are on the right track) and extremely steep. As you follow the road down to the bottom where the park and spring are, note that it is very much in a residential area where the street curves in places and children are often at play. So please watch your speed! There is a parking lot off to the right of the road just past the spring.
Address: 564-1 Kin, Kin, Kunigami District, Okinawa, Japan
Map Coordinates: 26.454011861916136, 127.92802280740966
Additional Notes: Sunscreen, bug repellent, a hand towel, and comfortable shoes are advised.