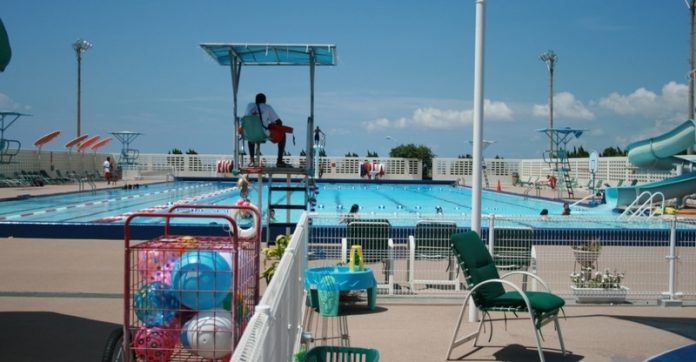 CONTRIBUTED BY HEATHER NORDELL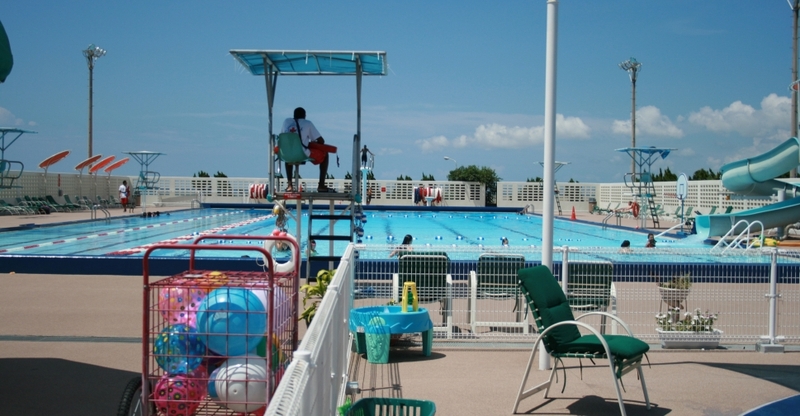 Since arriving on the island in May we have spent most of our free time in the water. So far we have been exploring all of the wonderful beaches on the island. I do have to admit we are getting tired of the endless piles of sand we end up taking home with us. So we decided to take a break from our weekly beach visits. Still feeling the need to get wet and splash around in the water we packed up the girls headed over to the Kinser Pool.
I was not sure what to expect but I had heard there were covered kiddie pools so I figured it was worth a try. Now I will admit that we have never been to Kinser so getting there was an adventure in and of itself. We made without getting lost which is a huge bonus. I was pleasantly surprised to find that the pool is FREE. The pool is large and it has lanes for swimming laps perfect for those who want ot get in a good workout. The pool is family friendly with 2 diving  boards and a fun slide to entertain the bigger kids.

For the younger kids there are 2 kiddie pools one is 3ft and the other is 1 ft deep. They also have bins full of items you can use at the pool such as life jackets, kick boards and my daughters particular favorite beach balls
So if you are looking for a fun place to cool off that is FREE head over to the Kinser Pool.
Current hours (according to the MCCS website):
12 June-23 August
Monday: 0730-1300, 1630-1930
Tues, Wed, Fri: 0730-1930
Thurs: 0730-2100
Sat, Sun, Holidays: 1100-2000