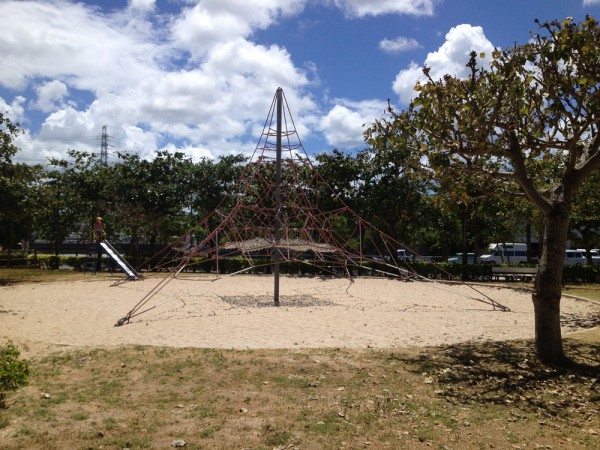 CONTRIBUTED BY HEATHER OLSEN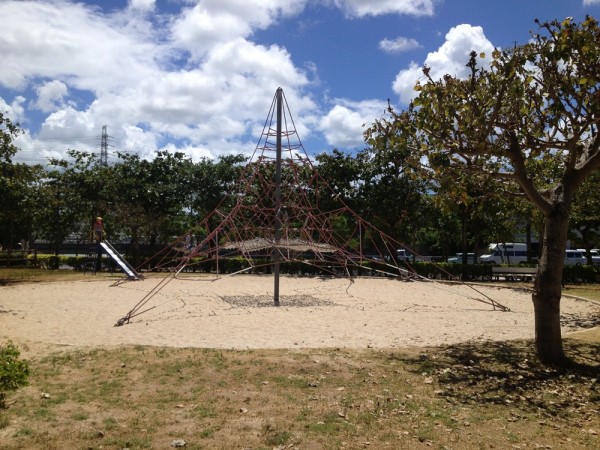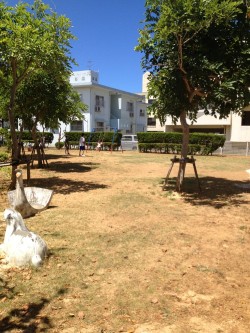 While driving on the 58 past Camp Foster's commissary gate, I noticed an area that might be a park. Sure enough, we found the ultimate park for kids that love to climb. The park is next to the outlet for the river so you can watch the local fishermen work on their boats as well. There is a sidewalk next to it that allows you to follow the water out to the ocean. There is no bathroom here so be prepared to make a quick dash to the Lawson's on the 58 when they need to go. There are swings and little animals for younger children to play on but older children would most likely enjoy this park more.
Directions: Take a right out of the Commissary gate and get into the outside lane. Turn left at the CowCow's dealership stoplight. Take the first left and the park is around the corner.
GPS Coordinates: 26.297551, 127.759911