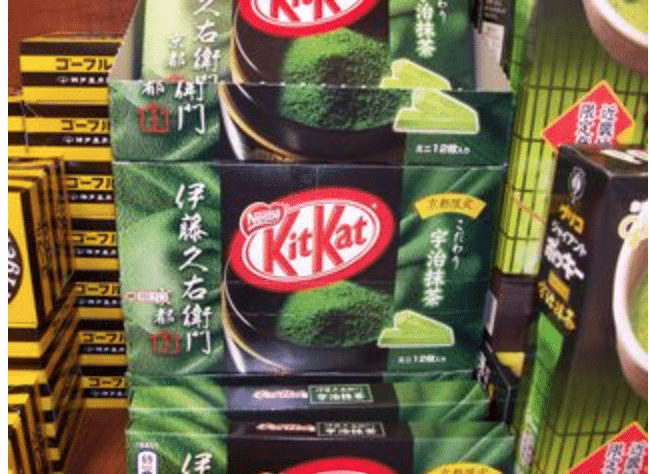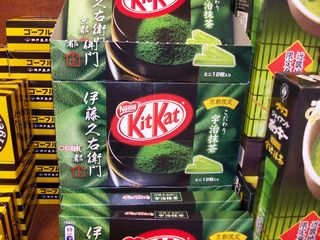 CONTRIBUTED BY MEREDITH NOVARIO
I went to pay a bill at Lawson's last night and treated myself to a Kit Kat. A PEACH Kit Kat. There is absolutely no limit to the flavors the Japanese are willing to turn into a Kit Kat. Who do I thank for that?
Craving green tea, a banana, a cafe latte, azuki beans or chestnuts? Pull up a chair and hunker down with a rainbow of Kit Kats. White with Hokkaido Milk not to be confused with French Bretagne Milk or Nasu Milk for that matter have all made solo Kit Kat debuts.
I found out (by that I mean that I consulted the all-knowing and always right Wikipedia) that Nestle produces Kit Kats here whereas Hershey produces them at home. Who knew?
Also read that Kit Kat sounds a bit similar to a Japanese expression kitto katsu meaning, "I hope you succeed" or "win without fail".  And that because of that Kit Kats have been given as good luck tokens for school examinations and such.
And that right there is a great excuse to stock up on Kit Kats so that you have them on hand to pass out whenever someone you know and love needs a stick of success. Or you're just craving a little bit of that winning feeling yourself like right after you get the kids down for the night.