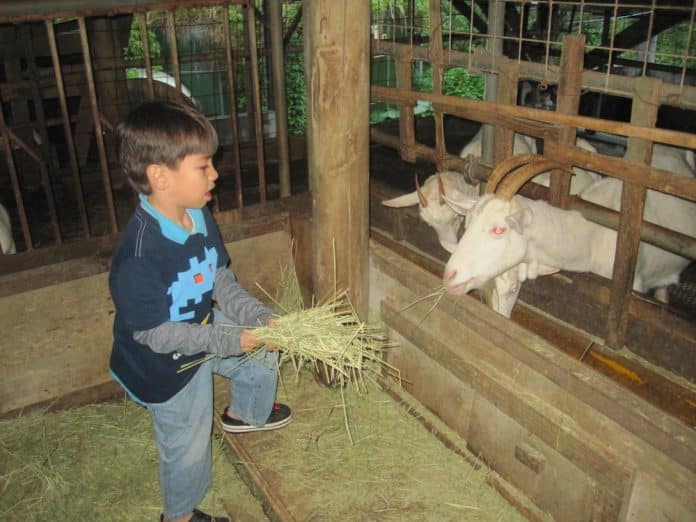 CONTRIBUTED BY MONETTE EAMES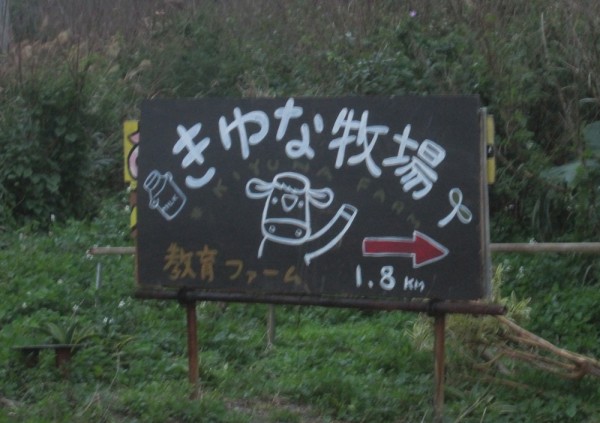 While driving from the Okinawa Aquarium to Okuma, we came across a big brown sign that had a picture of a cow waving, a carton of milk, and the words 'Kiyuna Farm.' It looked like a fun place to visit, so we ventured off – driving up the mountain. After a few minutes, we found another sign that finally led us to Kiyuna Farm. It was around 5:30 on a rainy Sunday afternoon so we didn't expect it to be open or to see anyone. We walked around and found cows, bulls, goats, boars, and chickens. Just as we were about to leave, we noticed a few people working in the back. We talked to them and found out they were WWOOFers—volunteers who work worldwide on organic farms in return for food, accommodations, and opportunities to learn about organic lifestyles. We met a couple from the U.K. and a lady from South Korea.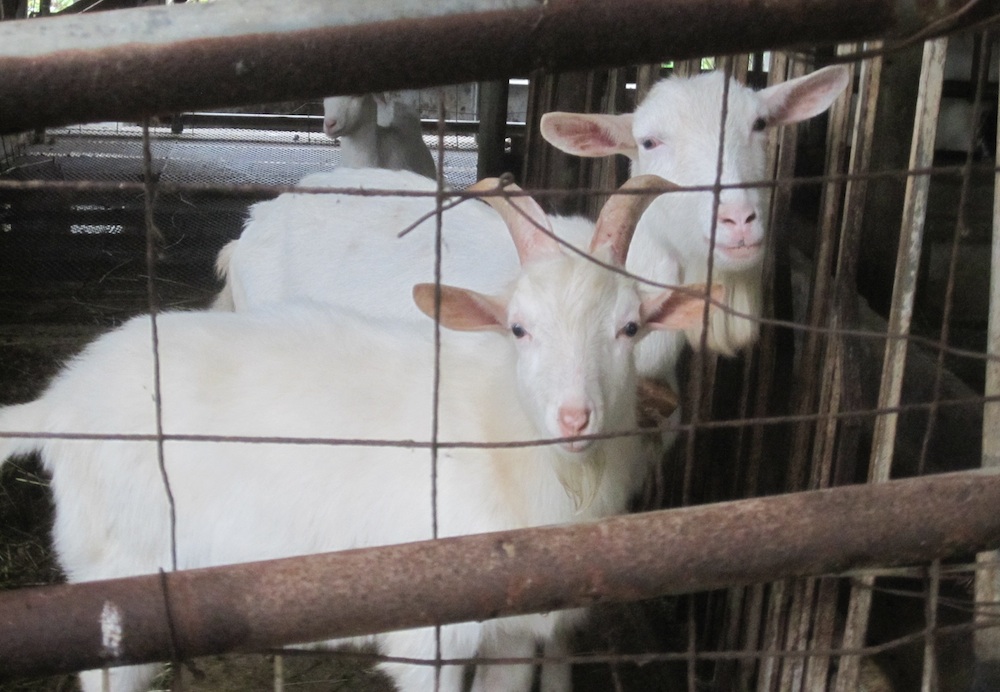 We learned that Kiyuna farm is an organic dairy and animal farm. They told us that people can come to visit and look around any time. My sons even got a chance to help unbale the hay and put the food in the feeding troughs.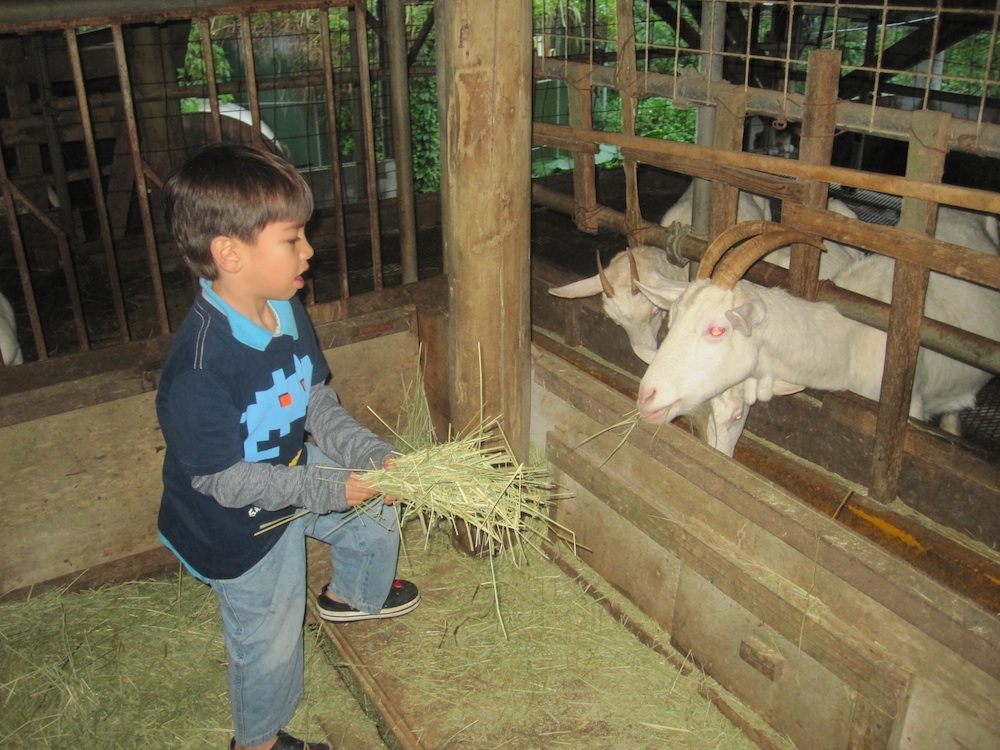 Kiyuna Farm offers more than meets the eye. It looked educational in its own way. From the size of the parking lot, it also seemed that they probably had tours and could have many visitors. After some researching on the internet, I found that indeed, Kiyuna Farm is partly an educational place, teaching visitors about the value of agriculture and farming. Groups can help with work like milking, moving, and cleaning up. I also found out that Kadena also offers tours from the ITT office where you get to make butter, milk the cows and pet some animals.
Hours: 10am-4pm (although we missed it being officially open, we were still allowed to walk around and explore) Weekdays, second and fourth Saturdays and Sundays; reservations needed for groups.
Directions: From Okuma, turn right on the 58. Drive 15 km and you will see the big brown 'Kiyuna Farm' sign amidst other signs. Turn left when you see the sign and go up the mountain until you see another sign that tells you to turn right. Keep driving until you see the farm.
Address:  1971-194, Tsuha,Ogimi-Village, Okinawa Prefecture ,905-1318
Phone: 0980-44-2170
Editor's Note:  I visited Kiyuna Farm on the ITT tour.  The kids got to milk a cow, feed baby goats with a bottle and we all got to make a little butter by shaking and shaking and shanking and shaking a little bottle of milk!  Great fun and highly recommended!