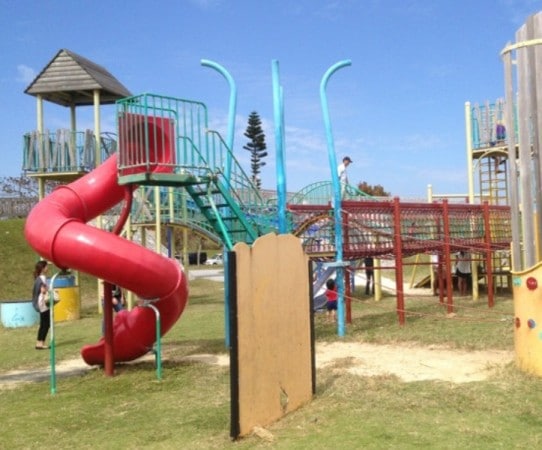 CONTRIBUTED BY KARA PIERACCINI
If you happen to be on the southern tip of the island, you probably have a reason for being there. There isn't a whole lot down there. We were down there one day, going to the Peace Prayer Park. Imagine my surprise when I realized there was a huge playground right next to it! This is the Kodoma Hiroba Park. It's easy to miss if you don't know it's there.
The playground equipment is massive. I'm not sure if it's multiple structures that are stuck together with bridges or just one huge structure. There are roller slides, regular slides, ziplines, and tons of the normal park equipment. The park also has swings and a smaller structure for the toddling crowd. Pictures do not do this park justice! I couldn't even begin to fit everything in one picture.
The playground has parking. The Peace Prayer Park is a short walk away and bathrooms and vending machines can be found there.
GPS Coordinates: 26.09882,127.722762