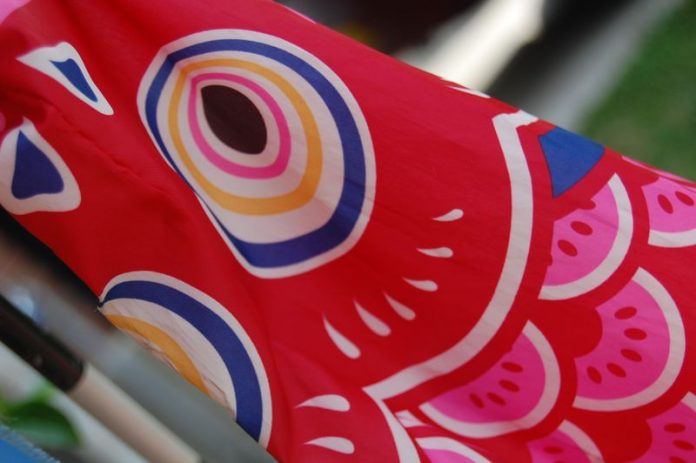 Editor's Note: Kodomo-no-hi Children's Day was originally published on May 29, 2009; we're pulling it out of the archives for those of you who want to learn more about the flags you've been seeing all over Okinawa the past few weeks.
CONTRIBUTED BY STACI HAWLEY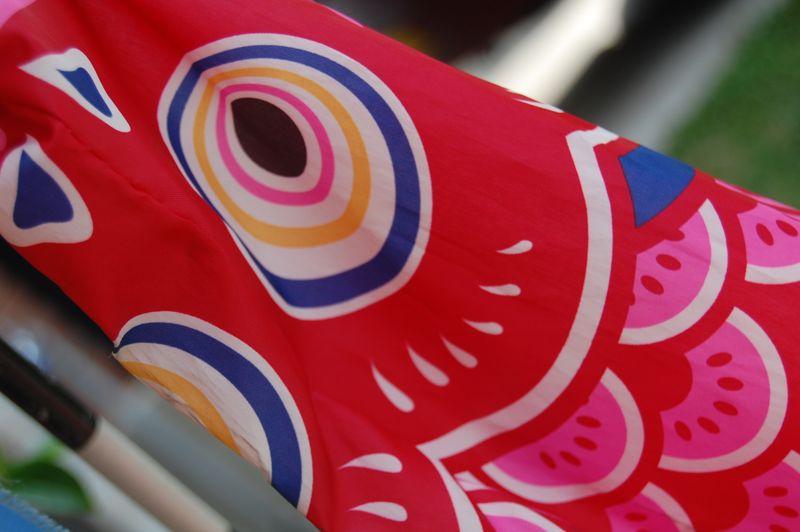 If you see those lovely carp flying in the breeze, no doubt it's swimming closer to Kodomo-no-hi, or Children's Day in Japan. In the past, this holiday was referred to as "Boys Day", but in 1954 the festival became known as Children's Day. This holiday takes the day to reflect on the healthy growth of all children. According to a Chinese legend, the carp swam upstream to turn into a "strong and healthy" dragon.
Behold Calli and Sebastian proudly displaying their handmade carp from school.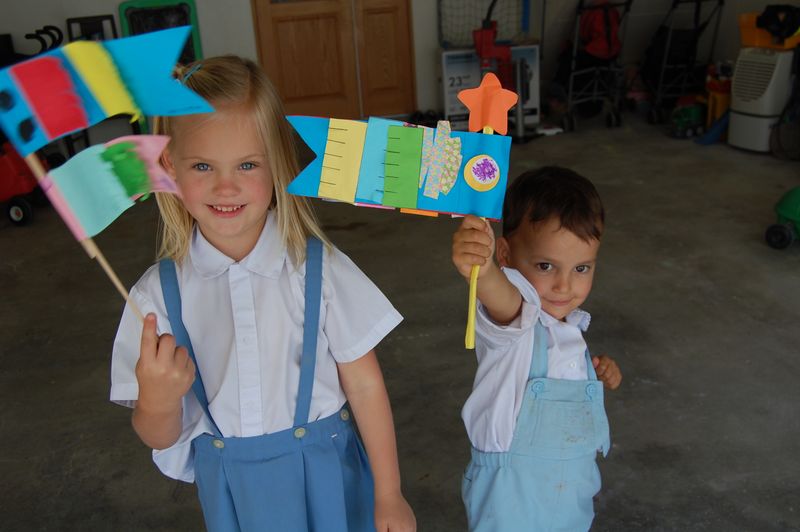 When we lived in Sasebo, Japan it was quite common to see most homes adorned with koinobori.  Nowadays more Japanese live in smaller homes or apartments, but you can still find small carp (either outdoors or indoors). The windsocks, actually called Koi noborubi represent carp swimming upstream. The parents hope that their sons will endure obstacles as they grow throughout their life, and become strong and confident. The number of carp on the pole are supposed to symbolize how many sons a family has.
I priced the carp at Jusco, and they are rather expensive. They range from 7,000 yen up to 30,000 yen. Our local exchange has a nice version (photographed above) for about $13.00.
Other traditions for Children's Day are:
Gogatsu-ningyo – Families with boys put up a display of samurai helmets. You can purchase this one below at Jusco for about 400,000 yen.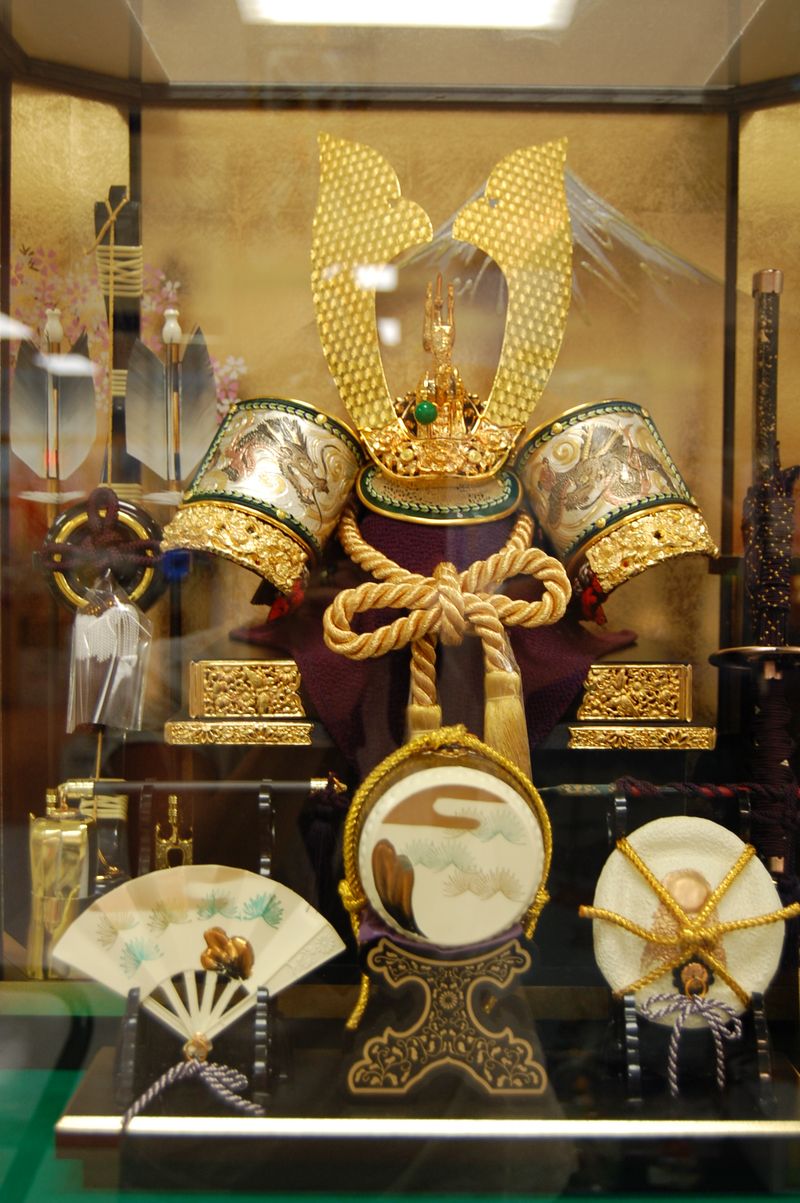 If that's too much for your budget, you'll see a plethora of carp-covered greeting cards for around 400 yen.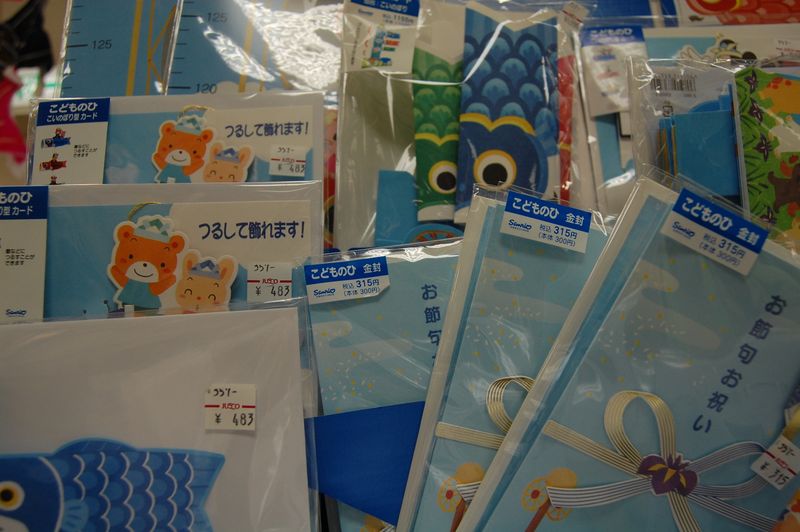 Side note for the ladies: Don't worry – girls have their own special holiday called Hina Matsuri (Doll Festival), which is held on March the third.