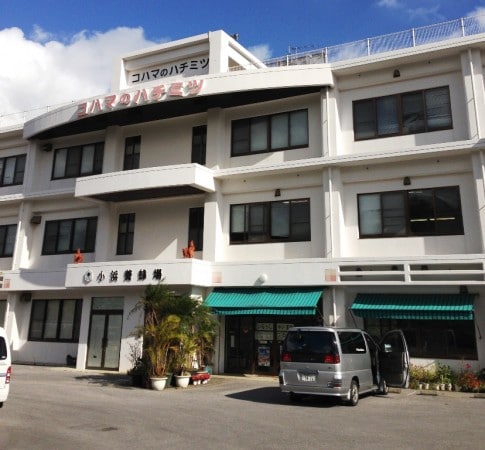 CONTRIBUTED BY LEVI COLE
One of the things I love about Okinawa are the numerous undiscovered local treasures that are often in plain sight. Kohama's Honey (小浜のハチミツ), a local honey producer and national honey distributor, is one such local treasure.
From the more common orange blossom or clover honey, to the more exquisite and potent manuka honey, the sweet, natural substance produced by honey bees is not only delicious for eating, but also possesses power medicinal powers through its anti-bacterial and antiseptic properties. Additionally, consuming local honey has been shown to be helpful in mitigating the negative effects of local allergies.
Kohama Honey is conveniently situated on Route 26 not far out of Kadena Gate 3 adjacent to Camp Shields. Inside the building you can see the bee hives out back, watch the honey bottling process, sample honey comb, purchase bottles of various types of honey, and even purchase ice cream and soft serve blended with the local honey. Also, you can receive a guided tour of the honey production process through reservation.
Hours: The store is open Monday through Saturday, possibly Sunday.
Payment: Yen only
Directions: From Kadena, drive straight out of Gate 3 for approximately 1.25 miles and the building will be on your right. If you drive over the expressway, then you've gone too far.
Address: 37-32 5-Chome, Chibana, Okinawa-shi, Okinawa-ken
Google Maps Link: Kohama