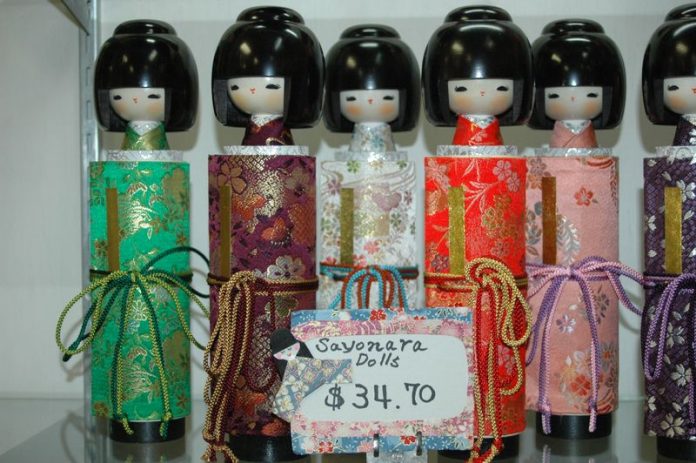 CONTRIBUTED BY LARISSA TRAQUAIR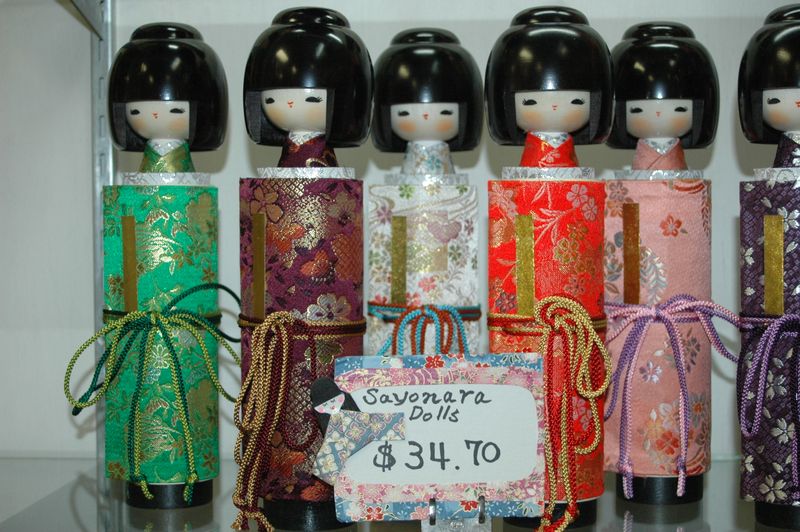 In the Schilling Community Center on Kadena Air Base you will find a hidden treasure of Kokeshi and sayonara dolls.  As you begin to appreciate the local culture and decide to start collecting items that will bring back fond memories of your time spent in Okinawa, the Kokeshi dolls should make it to the top of your list.
I did not embrace this idea the last time we were here and I regreted it.  So, as I was reminded recently, while saying goodbye to several of our Okinawa Hai editors, a sayonara doll is great to have early in your tour.  A sayonara doll is a Kokeshi doll with a scroll of paper used for sharing parting thoughts when you get ready to leave.  It's a very unique memory to take back to the states and one you will not regret!  Whether you buy one for yourself or wait to get one as a gift, having this little treasure early on allows you to have everyone who leaves before you sign it.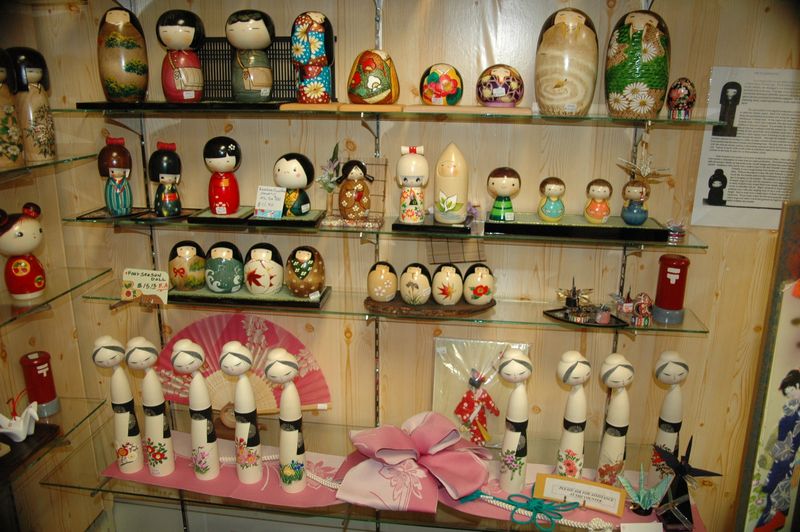 I love the idea of giving these as a  Welcome-To-The-Island gift or a Just-Because-I-Like-You gift.  Sayonara dolls are mostly a western tradition created for foreigners as a momento to remind them of their island experience in the form of a traditional Japanese folk art.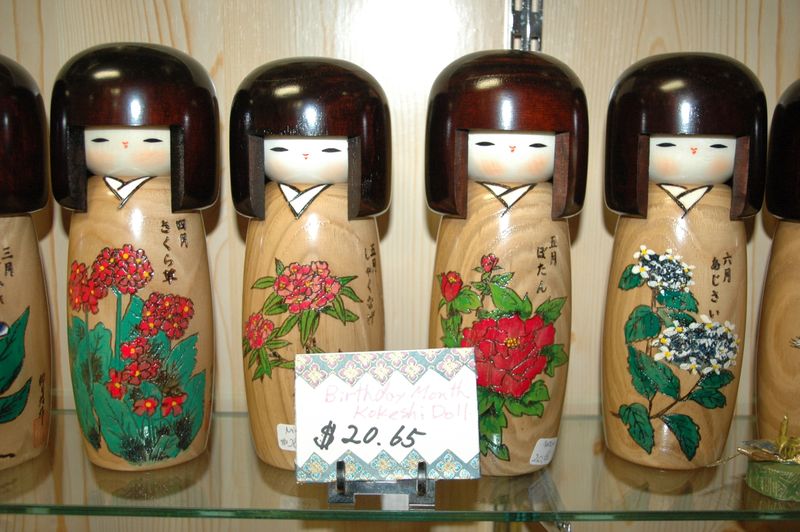 The Okinawan Gift Ware Shop, located inside the Schilling Community Center, has an incredibly large selection of Kokeshi dolls.  This is not the only place to purchase these wooden memoirs but it seems to be the most comprehensive selection of them.  You will find a variety of sizes and colors ranging from $10. for a smaller doll and as high up as $220. for larger dolls made by a National Living Treasure.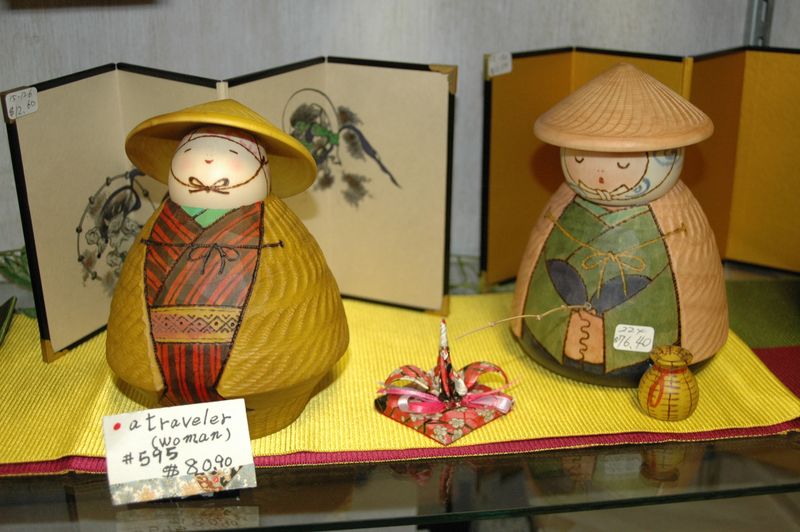 These dolls were first made in the northeastern province of Japan about 150 years ago.  It was a simple wooden toy for the children who belonged to the farming households in that area and became much more than that as the countryside developed culturally.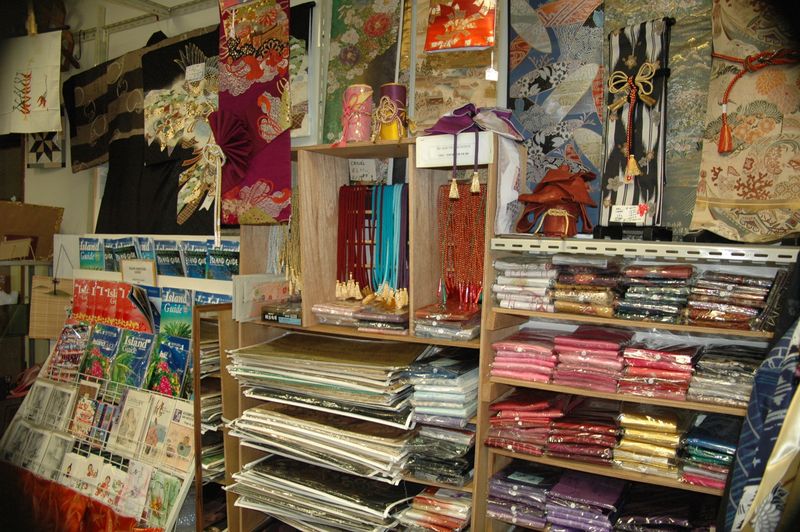 This store also carries a varity of obis, washi eggs, wedding kimonos, washi paper and kits.  When you purchase an obi in the store the cost, anywhere from $45.-$500., includes the tying fee.  But, if you already own an obi and need a place to have it tied, their tying fee runs between $20 and $25.  Plan on about 1 week for this service.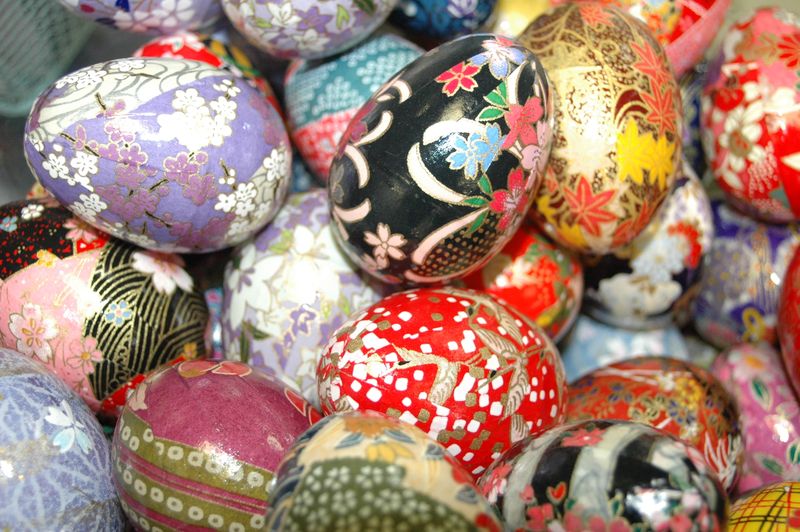 This shop is a great place to purchase washi paper for scrapbooking, cardmaking or to make your own washi paper items.  They sell washi paper kits that allow you to make a Gata shoe box, washi eggs or a picture frame.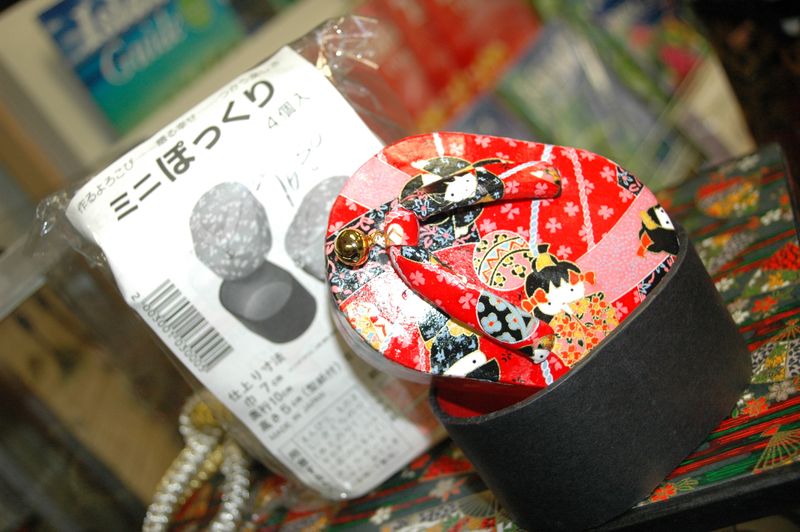 My collection of Kokeshi dolls is growing rapidly thanks to the help of my gift-giving friends.  I also received my most recent Kokeshi doll when I won "Most Bunkos" at a wives' function.  I loved that our hostess created her bunko theme around this popular object of folk art that has continued until the present day.
I have received one Sayonara doll and 3 Kokeshis as gifts.  How many are in your collection and which one is your favorite?  My favorite is the doll I received at a luncheon with the USMC emblem on it – a great reminder that "Home is where the Marine Corps sends you!"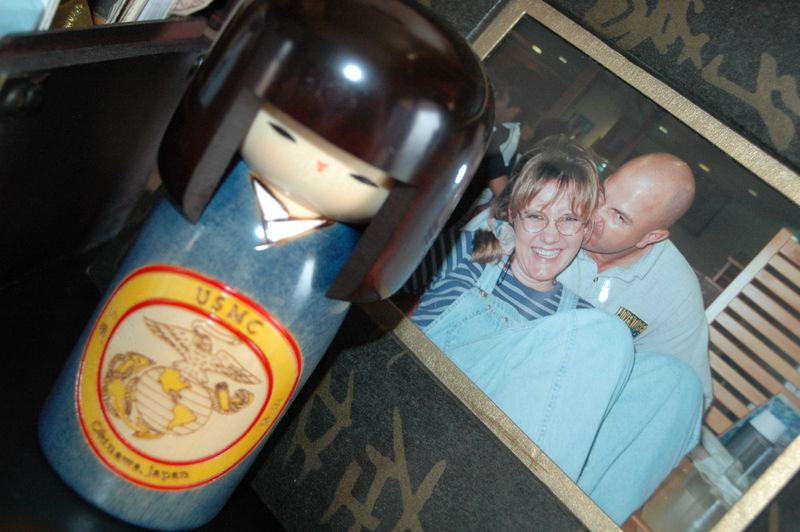 In the Shogun Inn there is a small, satellite store that mostly carries Kokeshi dolls and Shi Shi dogs.  They are open earlier than the Schilling store and they stay open later, for your convenience.  They are open Monday-Saturday from 8am until 8 pm and on Sunday they are open from 8am until 3pm.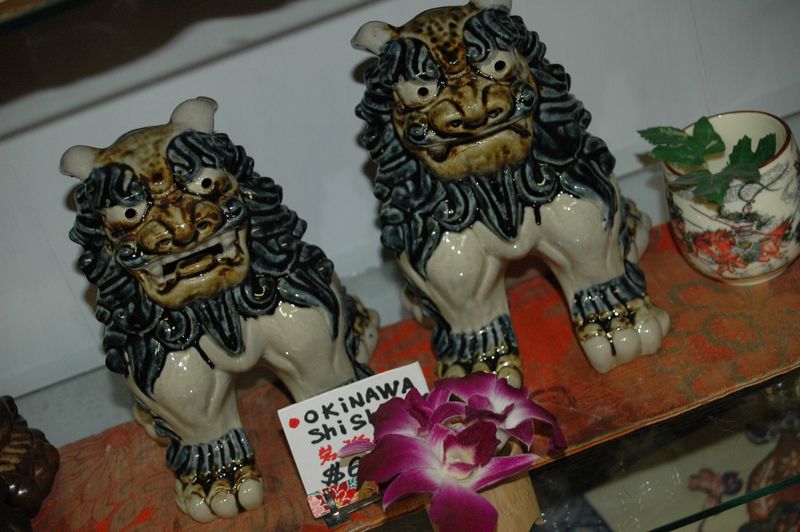 ---
Schilling Community Center, Kadena AB
Special Note:  This store takes Credit Cards, Yen and American dollars.  Your credit card will be charge in Yen.  Their telephone number is 098-959-1307.
Location:  Schilling Community Center on Kadena Air Base, near the Keystone Movie Theater.
Hours:  Monday-Saturday 10am to 7pm and on Sundays and holidays they are open from Noon until 6pm.
Another Note:  If you want to purchase a Kokeshi doll and contribute to charity, check out our military  gift shops here.