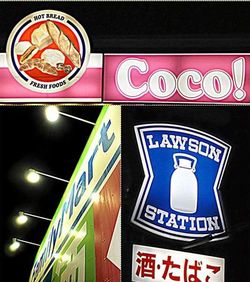 Analicia & Sarah submitted posts about the reasons they love local "shoppettes."  We've combined them to give you a look at some of the konbini favs…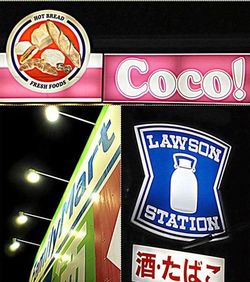 CONTRIBUTED BY SARAH FORTE AND ANALICIA MCCLELLAN
Konbini is Japanese for convenience store. Around here Family Mart, Lawson (a.k.a. Lawson Station) and Coco are the ubiquitous brands. Throughout Asia you will find Konbini in stand-alone buildings on busy streets, as part of a larger building, in airports and alleyways, and even within the DMZ in Korea!
Let's pretend you are driving around the island and you or one of your passengers is in need of a clean bathroom and a quick snack. Pull into one of these places and you'll be back on the road with business taken care of and an onigiri in hand in no time.
Do you live off-base and are one of the few without GI Bill Pay? Take your bill to one of these convenience stores and use their bill-reader. The staff will help you out if your Japanese is insufficient.
Need to mail something in Japan? Get your stamps here.
Looking for some Japanese reading material from manga to magazines? Look no further.

But the best part is the food! They have hot food at the counter such as anpan or fried chicken. There is cold food, like onigiri, bento, or sushi that can be warmed up by the cashier. You can also find a wide variety of drinks, including alcohol in some locations, candy, and dried rammen.
From Analicia:  My family always makes it an adventure, trying new things even if we have no idea what they are. I especially love the drink selection — It's like having 5 vending machines in one! So many choices. Each time I go in, I try to be brave and try a drink that I haven't tried before.  My favorites so far are:  Bikkle, Fanta Zero Cider, and Gokuri juices.
We've also found the Tomato Pretzel Sticks my kids can never get enough of or their veggie "fries" and chips, both equally delicious! We always make it a habit to check out the candy isle for Kit Kats. With over 80 different flavors, you never know what you'll find! Our favorite is the green tea Kit Kats.
Some konbini also have a "fresh baked" section where you can find breakfast sandwiches, potato pizzas, bagels, bread, and also there is a section for lunch food like chicken sticks or fish sticks. There are a couple things on a stick my husband has tried that we are still unclear about, but he liked them!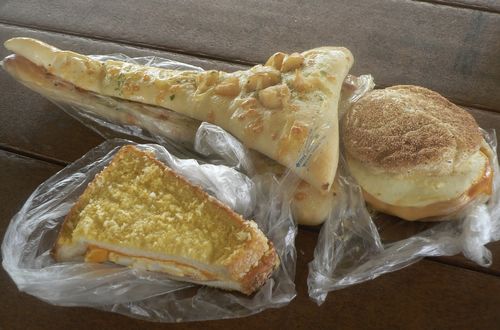 They also have common household items like bandaids, medicine (if you can read Japanese), toilet/tissue paper, and beauty items.
Location: Drive off base. I think it would be hard to drive for more than five minutes from any base and not find one of these stores.
Differences: Different locations have slightly different stock. Each individual store can customize the exact products they have shipped from the factory, so you will find slight variations in availability. I find Lawson and Family Mart interchangeable, but I don't have a preference between Coke and Pepsi. I'm sure there are some die-hard Lawson or Family Mart fans who can enlighten us. Coco (not the nail place with an added "k" or the curry place) seems to have more bakery and fresh food. Hence the "-de bake" added on the signage. Coco had its own OkinawaHai.com write up in 2008.
Hours: Most are "24 open."
Websites:  Family Mart, Lawson, Coco
Sarah's Favorites:  I did an informal facebook survey and asked for some favorites. Here are the replies:
• "Calpis!"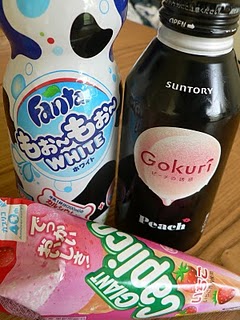 • "Bao – the white steaming hot meat filled buns at the front of the store." My extensive research (read "Google search") found that bao are the buns with the star-shaped top and anpan are smoother and usually filled with bean jam.
• The spicy chicken also got multiple shout-outs. "Tastes good even after sitting under the heat all day" was one dubious distinction.  Someone ate two spicy chicken along with two corn dogs. To be fair, this sounds like they may not have been consumed all at once and I know he was doing a lot of biking that day!
• You can get some American favorites too. There is a certain someone who gets a Coke Zero every time.
So tell us about your favorites?  What are your go-to konbini items?  Or what's the craziest thing you've ever discovered?