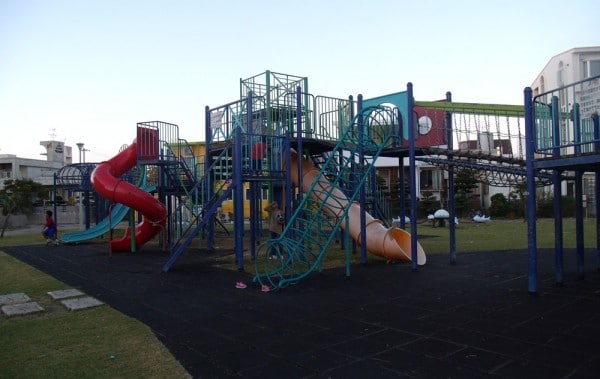 CONTRIBUTED BY KARA PIERACCINI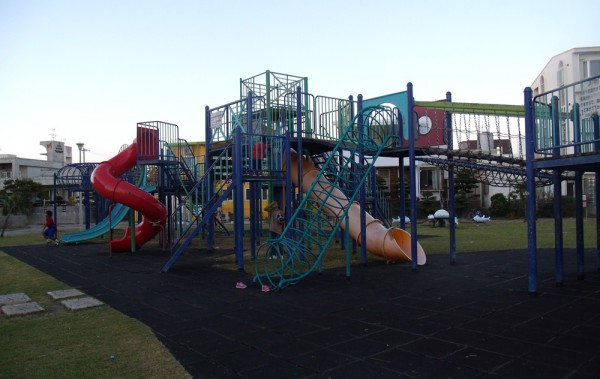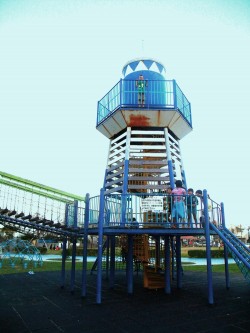 The kids and I like to go for walks around our neighborhood. We are always looking for new places to explore. Luckily, we found the Kuroshio Park in Awase.
I really don't know how one could miss this park, except that it's not on a main street.
The park takes up an entire block. The playground is huge, with lots of places for little people to climb, explore, and slide. There are also separate swings and a small jungle gym.
The majority of the park is made up of large, grassy areas that are perfect for playing a game or just running around.
There are bathrooms, a couple covered seating areas, and street parking.
Directions: From Kadena, go straight out Gate 2. Go through the Four Corners. You'll eventually cross 329. Stay straight. You'll come to the intersection of 85/Awase Bay Street. There isn't much for signs, but it's right after a KFC and Max Value. Go straight through that light. You'll turn right at the first stoplight. Take a right at the fourth street. You'll pass a school on the left and then you'll see the park on the right.
From Foster, head out the Legion Gate. Go straight through the light on 81. Stay straight on 81, crossing 329. Pass the Comprehensive Park. You'll come to an intersection where you can stay straight on 85 or turn left onto 85. Make a right at this light. You'll come to a T in the road, take the left. Then take the second street on the left. You'll see the park on the right.
GPS coordinates: 26.317592,127.834859
Editor's Note: Due to an issue with Google Maps we have temporarily removed the map feature from this post. Please refer to the written directions and/or the GPS coordinates above. Thank you.