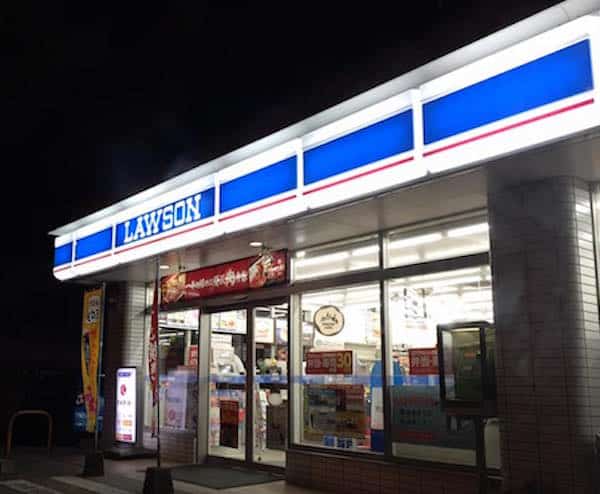 LAWSON STATION. CONTRIBUTED BY LOUISE DUPUY
Lawson Station is a well-known chain of convenience stores across Japan. Ever visited one? If not, you're missing out.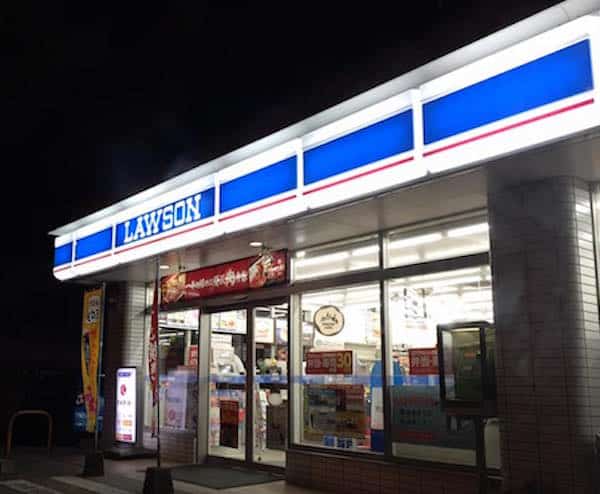 History
Lawson Station actually originated in Ohio, in 1939. It was started by J. J. Lawson, who used to sell fresh milk (hence the logo; a white milk can against a blue background). Due to its success, Mr. Lawson expanded, founding Lawson's Milk Company, selling various daily essentials in chains across the Northeast of America. In 1959 it became a part of Consolidated Foods, an American food giant that expanded Lawsons out of Ohio, earning it convenience store status. The first Lawson Station opened in Japan in 1975, in Sakurazuka (Osaka Prefecture). The first store sold American party foods and was established as a franchise system based on the Lawson Milk Co. demographic. It was a far cry from the Lawson Station we know and love today. In September 1975, the first franchise store opened, heralding the age of the franchise chain.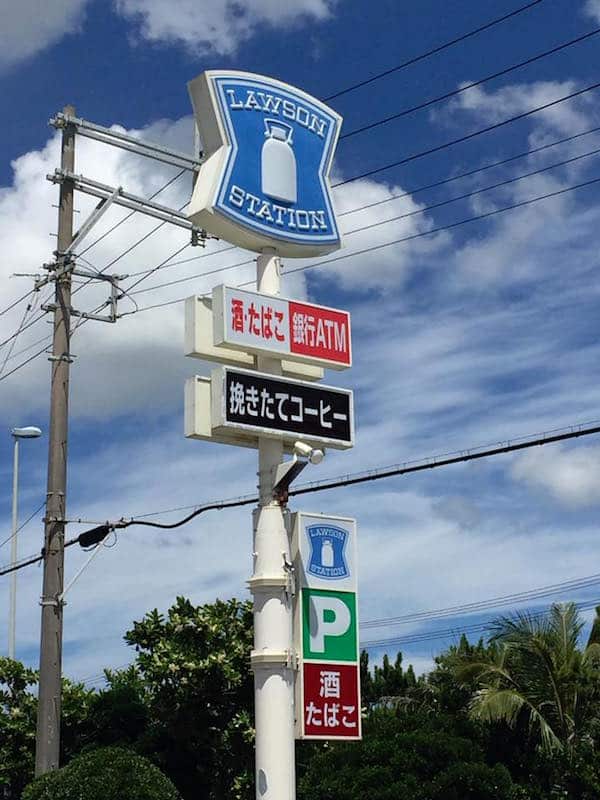 Lawson Station Today
Today it's hard to go far without seeing a Lawson. They're everywhere! Easily spotted thanks to the aforementioned logo, which is often sat atop a large post and illuminated. There's much more to this unassuming convenience store now than just "essentials". Let me break it down for you.
Facilities
Lawson Station operates 24 hours a day, 7 days a week, 365 days a year, so it's always there when you need it. There's almost always a decent sized parking area, ATM (although this may not work with some foreign cards), toilets, fax/photocopier machines, postal services, utility services, and of course, amenities like food, drink, cosmetics, stationary, magazines, and tobacco, and alcohol products. It's pretty well stocked.
Note: To purchase alcohol and tobacco products in Japan you must be 20 years old or over. Anyone who appears under the legal age may be subject to an ID check.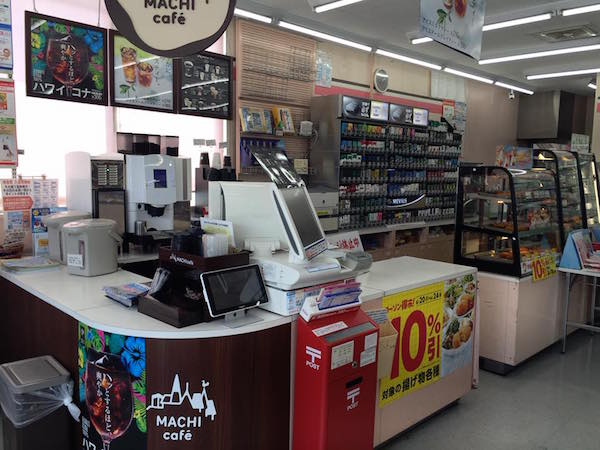 Services
As I mentioned before, they offer quite a few services you may not have been aware of. Postal services allow you to buy stamps and send letters and parcels to anywhere in Japan. Another handy feature is the utility payments. For those living off base, you can pay your water, electricity, and gas bills in here. It's simple and easy, and can be completed in minutes!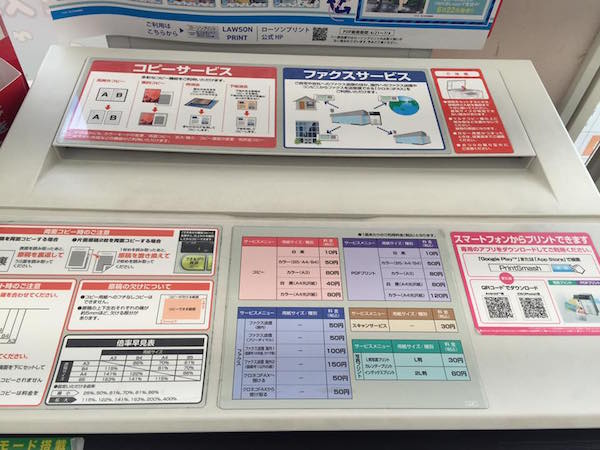 There is also a loyalty system in place. It's called "Ponta", and it allows you to collect points on purchases in all Ponta affiliated stores, including Lawson. Once you build up points, you can exchange them for goods in the store. You can also share points among card holders within the family, allowing you to transfer points to one particular family member, a great way to spend them on something bigger than a cup of coffee! I mentioned fax/copy machines, these are available in every store, a handy way to get copies of important documents. Some locations also have photo booths which can provide passport style photos, or the purikura (print club) style gift photos popular amongst Japanese schoolgirls.
Food
They have a really vast selection. I love Lawsons for a grab and go lunch. They offer hot and cold bento boxes, sandwiches, hot dogs, burgers, bread, and they have a hot counter with some Western favorites such as corn dogs and weenies on a stick! During the winter months, they offer Oden, a selection of various food cooked in a soy-flavored dashi broth. In Okinawa, these usually include boiled eggs, fish cakes, and gelatin treats, amongst other things.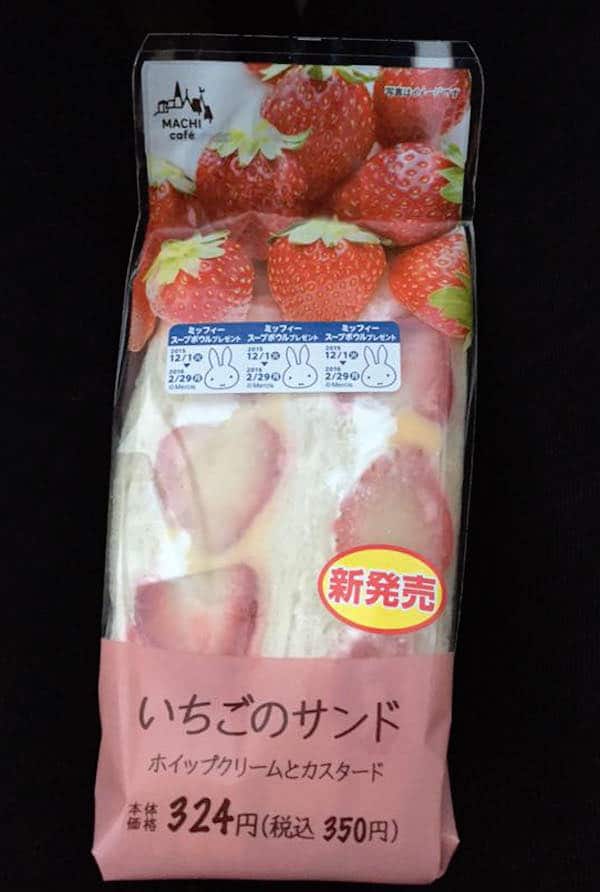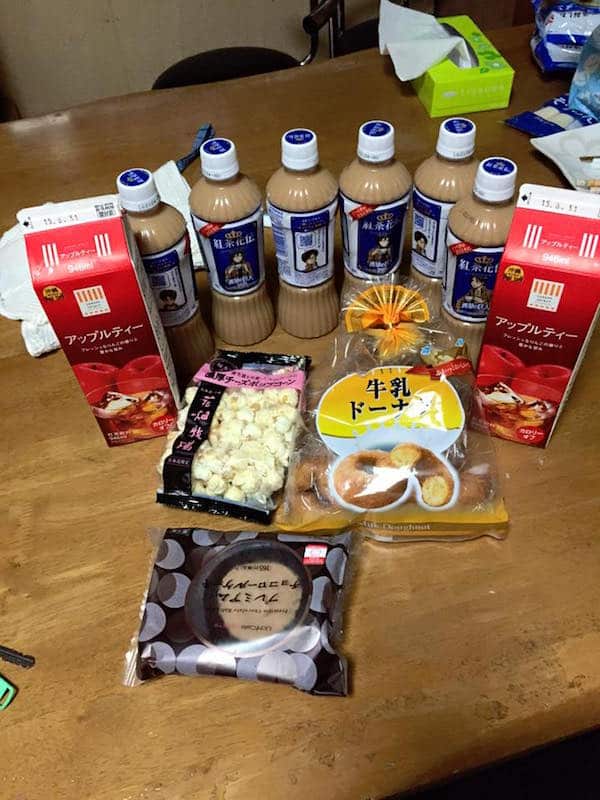 They have a frozen section containing quick-to-cook meals, including microwave rice and hamburgers, and a chilled section with a great selection of Japanese and Western ready meals. These are actually quite tasty and can be heated up in store by staff if you want to eat them straight away. Keep your eyes peeled for quirky seasonal foods too. I was a huge fan of the strawberry and custard sandwiches. During the summer months, they often have a great frozen treat line available too.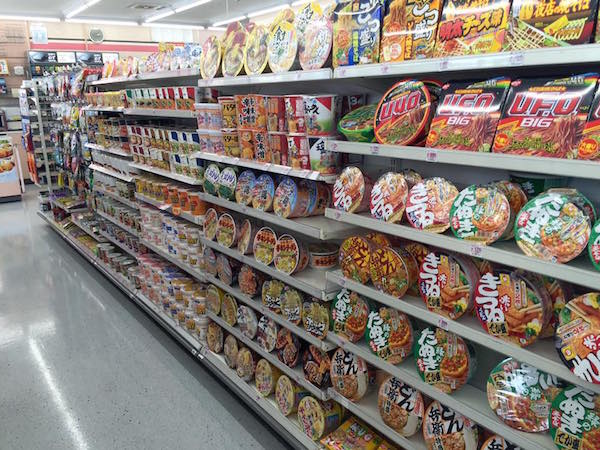 Drinks
So many choices! You can get alcoholic (beers, wines, sake), soft drinks (too many to list, but all kinds of fruit juices), sodas, teas (hot and cold, the milk tea and hibiscus are two of my favorites), and coffee. There's a hot drinks machine in every store, meaning you can grab a fresh cup of coffee anytime you like.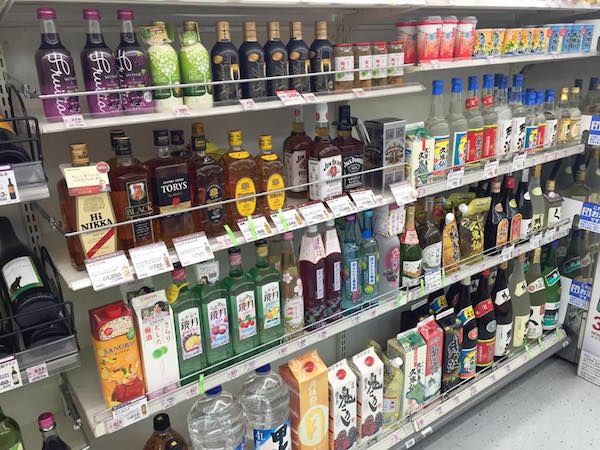 Daily Essentials
Out of something? Lawsons can help you out. They carry most essential items; toothpaste, hygiene products, toiletries, and over the counter medicine. They also have a large tobacco stock, located behind the counter. If you find yourself caught short, look for the blue and white sign!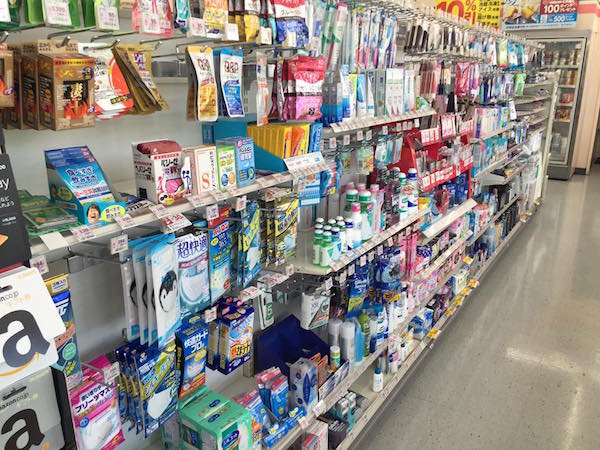 Stationery and Reading Materials
They have a huge selection of reading materials, of course mostly in Japanese. These include lifestyle magazines, manga, adult reading, kids, books, and so much more. They also have a small selection of free magazines available, usually by the door, and denoted with a 0 yen label. If you're studying Japanese, these are a great resource for learning. You can also buy many stationary items, such as pens, paper, greetings cards, and envelopes.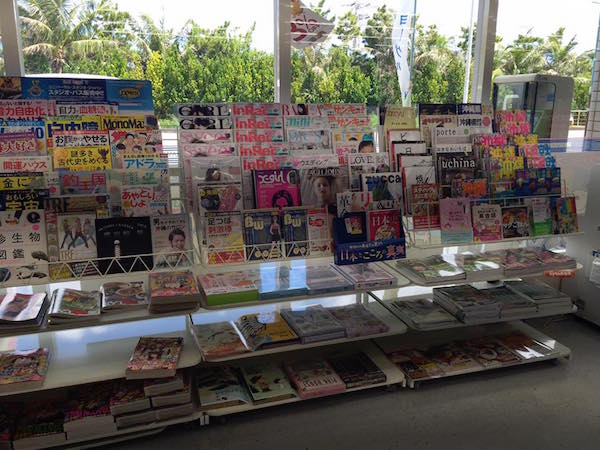 What's your favorite thing about Lawson's? Let us know!
(Picture 10: Assorted Lawson's goodies!)