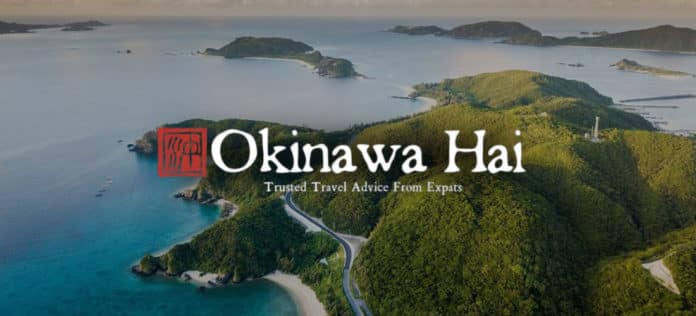 The whole car experience here in Okinawa for me was like teenage deja vu.  Oh! the feeling of freedom and independence of buying that first car from the Lemon Lot and then Egads! driving on the wrong side of the road (Bob and I kept yelling at each other "Stay to the left!  Stay to the left!") and then maneuvering my way through the little alleys and narrow roads that are so very Okinawa.  I also remember giggling at all the names and various styles of cars here that is so different from the States.  My favorites? "The Naked" and "Terios Kid"….so funny. 
Well, Okinawa Hai! frequent contributor, Julia, has kindly written up a piece about the available Lemon Lots here as well as a most helpful link to the Kadena Lemon Lot in case stateside readers would like to peruse and see what's available before beginning your journey here.  Lemon Lots are also useful if you're on your way off the the island.   Thanks for all the great info, Julia!
Getting a car was one of the things at the top of our list when we first arrived on Okinawa.  It's hard to imagine but we'll be leaving this island in several months and we'll have to start thinking about mundane details like getting rid of our cars. 
It's funny how things come full circle.  We did a tour of the lemon lots and used car dealerships about 2 years ago and will probably have to stop off at one of the lemon lots before we head out.  At the lemon lot you'll find cars for sale mostly from service members who are PCSing out.  There's one located on Kadena Air Base and another one located on Camp Foster. 
FOR KADENA AIR BASE:
Cars must be registered before they can be placed at their Auto Resale Lot.  There is a $10 fee which is good for 14 calendar days. As long as your car is already registered at the Kadena Auto Hobby Center there is no additional charge for the Virtual Lemon Lot.  Register your car at the Auto Hobby Center located in building 1436.  You'll need basic information like the make, model, and license number of your car.
Auto Hobby Center
Phone No.: 959-1156
Hours: Monday-Friday 8 AM – 8 PM
Saturday 8 AM – 9 PM
Sunday   10-AM – 6 PM
Directions to the LEMON LOT (Auto Resale Lot):
-Enter Kadena through Gate 2 and go straight.
-At the 3rd traffic signal make a RIGHT turn onto Douglas Blvd.
-Make a LEFT before the 1st traffic signal into the Auto Resale Lot.  There will be a sign marking the entrance.
FOR CAMP FOSTER:
At Camp Foster's Lemon Lot SOFA personnel can park their vehicles for up to 90 days free of charge.  For more information about registering your car check with Camp Services (Bldg 494).  Again, you'll need basic information like the make, model, and license number of your car.
Camp Services
Phone no.: 645-7317
Hours: Monday-Friday 7:30 AM – 4:30 PM
Directions to the LEMON LOT on Camp Foster:
-Enter Camp Foster through the Exchange Gate and go straight.
-Pass the 1st traffic signal and take a LEFT at the 4-way stop sign.
-Continue on this road and look out for the Lemon Lot on your right.  It is just past the Counseling Center (Bldg 440) and the entrance is marked by a small white sign.