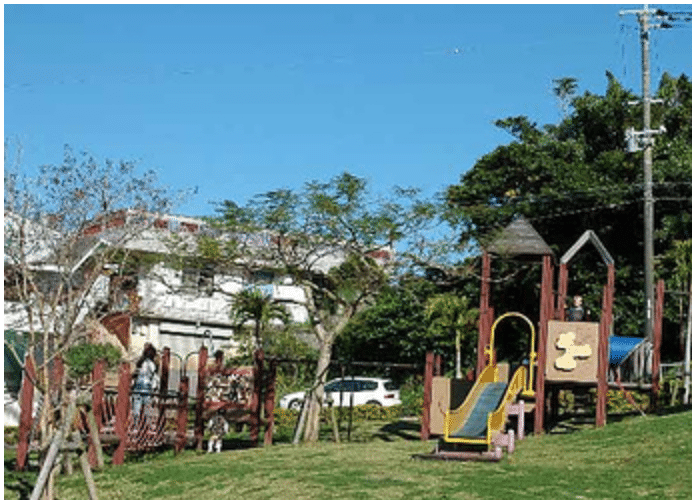 Lester Hills Park, originally uploaded by okimamas&papas.
CONTRIBUTED BY MEREDITH NOVARIO
Some call it Sunset Park. Some call it Lester Hills Park.
PoTAYto, PoTAHto.
I like to call it Lester Hills because it's near Lester and that is easy for me. Either way you get a stunning view of the west coast and the ocean on a clear day. And some space to play. Look and look again.
It is hilly and near a road with fences so you need to watch the toddling wanderers closely here.
Getting there is simple.
Left out of Kadena Gate 1 onto 58 South. Just past Lester is the intersection for 24. Take a left here. You'll see Keystone Church on your right. Go about 2 kilometers on a windy, windy road. [edited to reflect reader comment] Start looking out for the park on your right after the 1st traffic signal on 24. You'll see the lower parking lot followed by lots of green grass and some pavilions. There will be a rectangular red & white sign that says Gururi on your left.