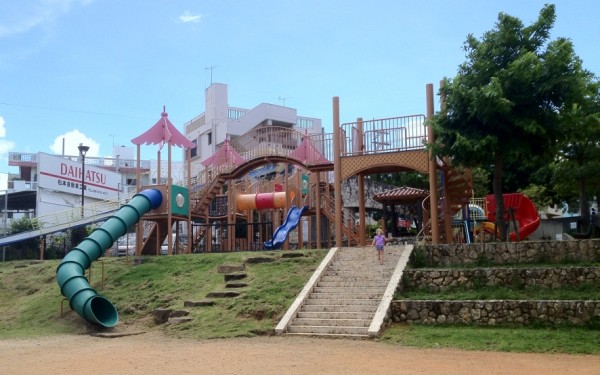 CONTRIBUTED BY KARA PIERACCINI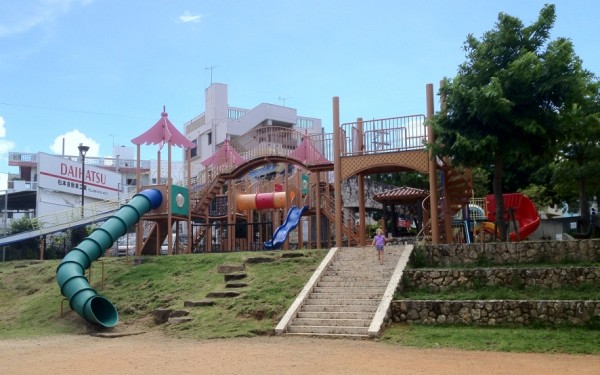 When my husband deployed, I vowed to keep my kids busy. Finding Okinawa's fun parks was one of the ways we managed to keep our minds off of things. We found so many great parks, that I hate not to share them all!
While trying to find the Urasoe Dai Park one weekend, we passed another park that we had to stop at. I always called it Makiminato for the neighborhood it's in, but the actual name appears to be Machinato Children's Park.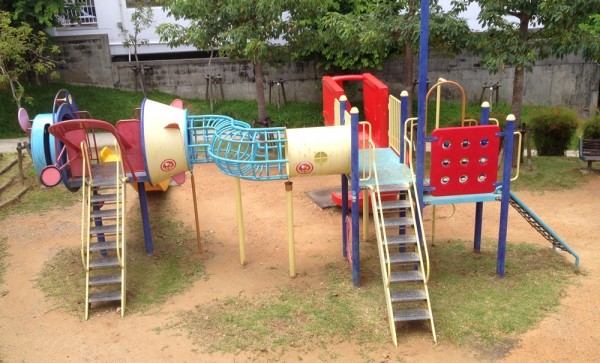 First of all, the playground equipment is huge! Seriously huge! There are actually two, but one is smaller for little kids. The big one has multiple slides, including a roller slide, bridges, tunnels, just about everything. There is also a large area to run around and play in. This is one of those playgrounds that I will gladly climb around on with my kids, it's that big.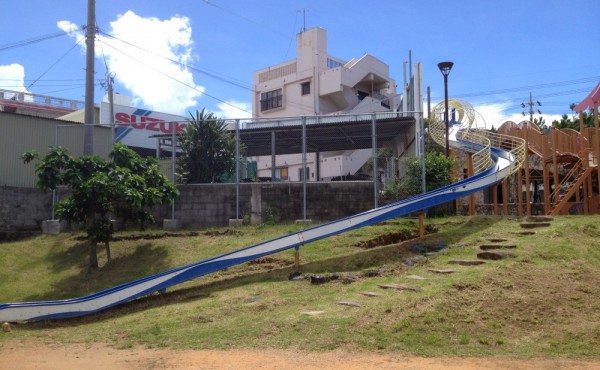 The park has bathrooms, a drinking fountain, and benches.
Directions: Head south on 58 toward Naha. Before Kinser, you'll come to the large overpass. Stay in the left hand lane, so you go under the overpass, passing the big A&W. Turn left at Arin Krin (The Garlic House). Go through one stoplight and a little farther down, you'll see the entrance to the park on the left. There isn't parking there, but if you take a left at the next streetlight, then the next left, you will circle around to the back of the park. There is an empty lot there you can park in.