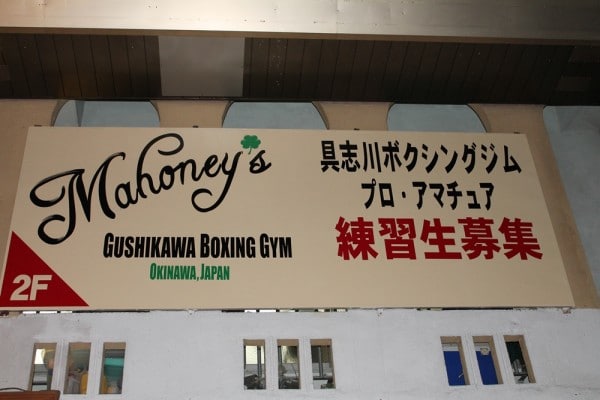 CONTRIBUTED BY DAVID HIGGINS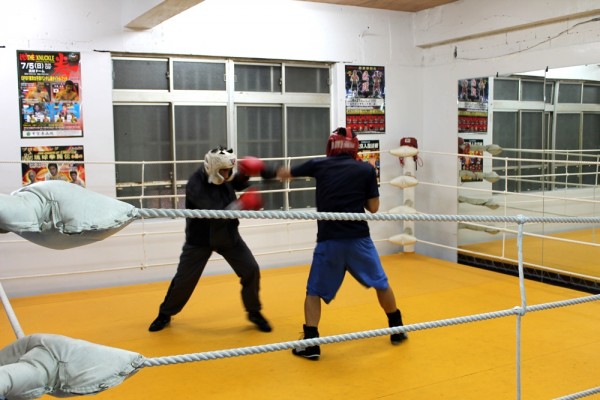 Okinawa City's Koza Area outside Kadena Gate 2 is not the nicest place to take a stroll, in my opinion. However, despite its beaten down look, there are some really interesting shops and eateries to discover. Mahoney's Gushikawa Boxing Gym and Bar is one of them. Hidden down one of the alleys is one of the most interesting venues I have come across in a long time on Okinawa.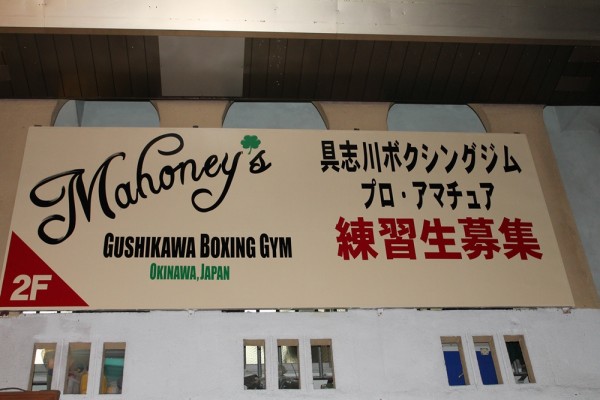 Mahoney's Gym produces Okinawa's champion boxers. You can watch all the action of the boxers training through the windows of the gym or on a flat screen in the safety of the bar. This is one of the grassroots boxing gyms on Okinawa, formerly named Gushikawa Boxing Gym.  After the Okinawan owner's death, the legacy was passed on to a man named Todd Mahoney. Mahoney is the only foreigner to own a certified boxing gym in Japan recognized by the Japanese Boxing Federation.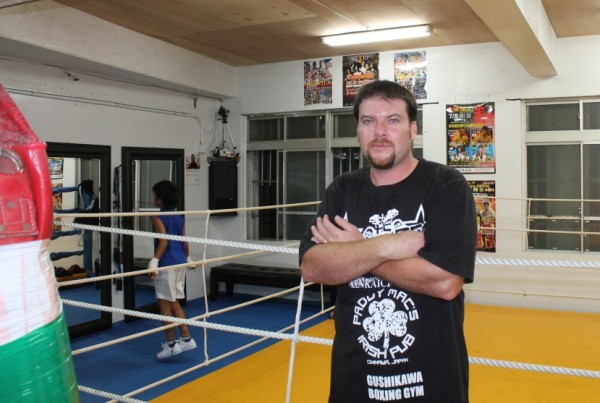 The gym offers a family atmosphere, enabling mothers and fathers to watch over their children as they train and spar in the gym. ** Please note that as of July 2015, we have been informed that children must be in high school or older to participate.** The bar provides a more adult atmosphere and is a perfect place to get a pint, sit and chat, and devour one of their delicious pizzas. Personally, I have eaten at all the pizza places in and around town, and in my opinion Mahoney's serves up the best pizza I have tasted on Okinawa.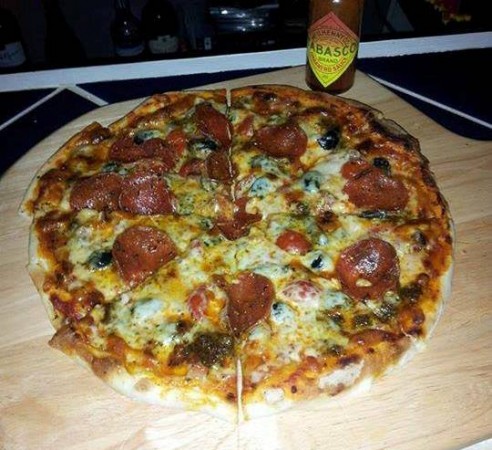 Three times a week my wife and I visit the gym to train and stay in shape. Fear not, you don't have to be Rocky Balboa to join! Gym participants come in all shapes, sizes and age ranges. Depending on which level of activity feels comfortable to you, you can simply punch a bag and skip, or if you are brave and up for the challenge you can choose to get inside the ring and train and spar with protective padding. My aim for training here is not to get tough; I just want to tame that beer belly from growing. My wife, on the other hand, wants to become tougher and stronger; she is only a 5'5 small Okinawan woman who wants to learn to be able to defend herself.
A great incentive to join is that all boxing gym members get 50% off all prices in the bar. What could be better than sipping a cold frosty pint after an intense workout of punching a bag, skipping and dancing around the ring?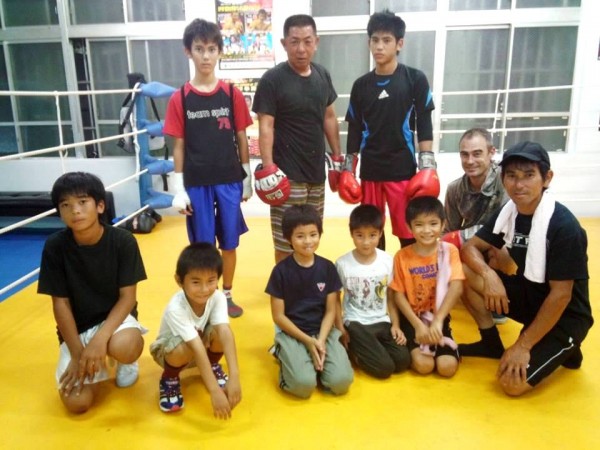 Finding Mahoney's can be a bit of a challenge, however, if you get lost you can call them for directions. Even better, you can map out your directions using Google Maps. If you are on foot, it's about a five minute walk out of Kadena Gate 2. If you are driving, you can park along Gate 2 street, and parking is free after 8:00 p.m.
Hours: 12 p.m. till 10 p.m. for boxing; Closed on Mondays
Phone: 098-938-4917
Address: 1 Chome-14-2 Chuo, Okinawa, Okinawa, Japan
Google Maps Coordinates: 26.3363624, 127.7996892
Payment: Yen or Cash
Website: Mahoney Gushikawa Boxing Gym and Bar